Casting alterations are nothing new for The Young and the Restless, a show with a 50-year-old plot. Working on a scripted series that airs several times a week is no easy endeavor, after all. When he started watching the series in 2019, Donny Boaz became aware of this adversity. However, many fans are curious about the 41-year-old after the actor was fired in 2021.
However, the actor seems to be doing well with his partner. He recently got engaged to his girlfriend of two years, Nicole Henderson.
Donny Boaz Got Engaged
Donny Boaz revealed his engagement through his Instagram post alongside wishing his fiancée happy birthday. 
Donny Boaz on Instagram: "I'd like to wish a very HAPPY BIRTHDAY to my fiancé, @_nicole_henderson_ Wow. Time flies, Boo. A lot has changed in the past year. We bought a house together, we have a garden, 15 chickens, a cat, a dog, and BK. 😉 I love you with my whole heart. I look forward to celebrating your next 70+ bdays with you as my Mrs. I appreciate you and all of your love, support, and patience as we strive to grow together and be on "the same page." I love you, Sweetheart. I hope you're enjoying your spa day, being pampered, and don't kill me for posting this without your permission. 😏 #happybirthday #birthday #love #fiance #homesweethome #iloveher"
The outfits the couple is wearing in the post-match are those of a few pictures Boaz posted last August 25 to wish Nicole a happy birthday. However, unlike in the first image of his 2022 birthday post, there is no ring on her finger in those pictures. So if Boaz really did pop the question on the sand last year, he's been keeping the happy news to himself for a while!
Congratulations to the happy couple, and let's hope they don't keep us waiting too long to tell us about their wedding! Looking forward to seeing their marriage pictures!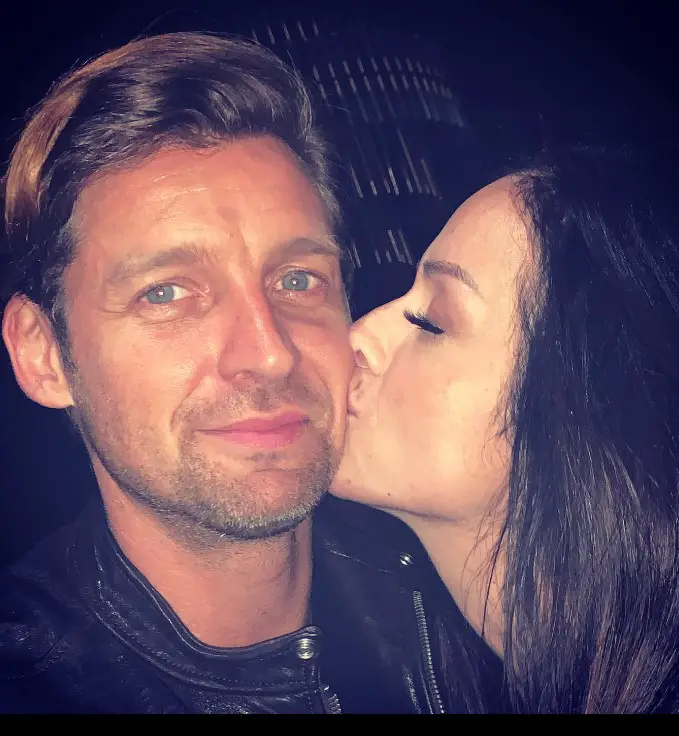 Boaz Exits The Young and the Restless
Boaz posted on Instagram to let people know he was leaving. He made sure everyone understood in it that he was not departing the program unfavorably:
Sad news: Tomorrow, Monday, 02/01/21, as of now… will be my last airdate on The Young and The Restless. Here's what I know… I was told that Chance is NOT being replaced or killed off. He's just not gonna be there anymore. Overall, I am grateful and thankful for this amazing opportunity. I know that I'm walking away from this better at my craft than before I started.
Boaz continued by thanking the producers and fans for giving him a chance. He called Mel Ordway, his on-screen spouse, "one of the greatest actresses I've ever had the honor to work with" and extolled her virtues. Boaz commended Ordway for fostering his development as an actor and a character. He wrote to her and said, "You ought to win an Emmy."
While acknowledging the conclusion of this chapter, Boaz made it clear that he was not going away. "That's a wrap. I am now a free agent. Time to get to work." Although a lot of actors say it, Boaz is already hard at work planning his next chapter.
Since quitting daytime television, the actor has appeared in several projects that are now in various stages of development, including Tyrone Lacour in the HBO miniseries The Staircase and Jacob in episodes of the CW series ALL AMERICAN.