Annie Lederman is an American comedian and podcast host who has appeared on the MTV series, 'Girl Code' and the E! Shows, 'Chelsea Lately' and 'We Have Issues.' 
Let's get to know Annie Lederman a bit more.
Annie Lederman's Age, Parents: Where is She from?
Annie Lederman was born Annie Frances Lederman on July 20, 1083, under the zodiac sign of Cancer. She hails from Philadelphia, Pennsylvania, United States. She has a fraternal twin brother who was born only two minutes before her.
Her father served as a treasurer at the University of Pennsylvania and her mother contributed to doing social work. 
Who is Justin Briner: The Voice Behind Izuku Midoriya from the English-dubbed version of 'My Hero Academia'
Annie went to a Quaker school for her early education and attended an alternative high school for juvenile delinquents. There, she was sexually assaulted by a male teacher, leading to a trial where Annie and another female student testified against him. 
After that, Annie befriended several peers who were involved in drugs and other criminal activities. She soon graduated from high school and spent the year contributing to service work.
For higher education, Annie went to The College of Santa Fe in Santa Fe, New Mexico. There, she took classes for eight years, with her major in Art and Counseling. 
Drinking Problem
It was during her college days when Annie developed a drinking problem. This led her to suffer several blackout incidents, even crashing on a motor scooter when she sustained serious injuries. 
Interesting Read: Who Is Scott Campbell Jr's Daughter Stormee Campbell?
She became sober in 2009 when she relocated to New York City.
Annie Lederman's Career in Comedy
Annie has always been interested in comedy, since she had a great sense of humor, thanks to her father's funny personality. 
"My dad is super funny. I used to try to impress him. At college, I would make jokes in class. My professors would be like, 'just go to stand up, stop interrupting us...just get the hell out of here.'" - Annie Lederman
She soon moved to New York City to pursue comedy as a career in 2009. Two years later, she began to run the YouTube channel, 'Sausage Party Presents,' alongside video artist Abbey Luck. A year later and Annie was already a regular panelist on the E! Series, 'Chelsea Lately.'
Netflix: Who Is Chloe Veitch From Netflix's 'The Circle' Season 2?
The comedian then went on to appear on the short-lived comedy series, 'We Have Issues,' in 2015. She also had a minor role in 'The Long Dumb Road' in 2018. 
Her Podcasts
Annie started hosting her podcast on August 8, 2019, with #MEANSPIRATION airing 35 episodes as of now. 'Menspiration' started with an episode with Kyle Dunnigan, a fellow comedian, and an actor. She has collaborated with Kurt Metzger on Comedy Pop-Up Podcast as well.
Another podcast Annie hosts is 'Bloodbath,' with Esther Povitsky, and Khalyla Kuhn. The first episode of Bloodbath dropped on February 11, 2021.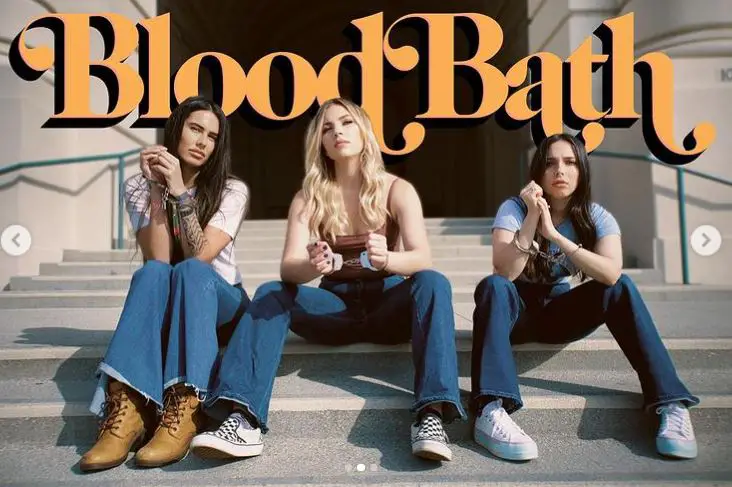 Facts
Annie provided her voice for the character, 'Cheryl,' in the Rockstar video game, 'Grand Theft Auto V,' in 2015.
She was very consistent about her jokes about dental floss in 2018.