Do we even need to introduce Mia Khalifa? She stole the hearts of many with her works during her reign in the adult industry arena and generated bold controversies as well. After all, the actress left her previous line of work following the death threat she received from the notorious ISIS sympathizers for wearing a hijab during one of her adult videos.
Today, the Lebanese-American TV personality has cut ties with the adult industry and has been openly critical about her experiences in the adult world.
However, she maintains wide interest still among millions and even made an appearance in the TV show titled Ramy as herself. She has come a long way, but that's left to discuss in another article.
For now, we want you to divert your mind towards the mind she adores more than anyone in the world. Yup, Mia has a man in her life with whom she plans to spend her life. The lucky stud is none other than Swedish born chef Robert Sandberg. The two have been engaged since 2019 and first met through Instagram while Robert was residing in Copenhagen.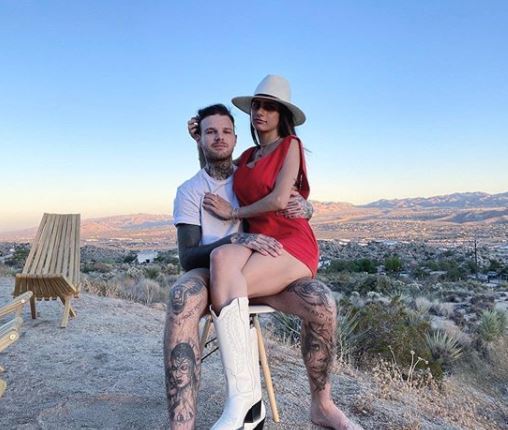 So, here are some interesting facts on the man Mia is engaged to.
He's A Foodie, But A Pro One
Yes, you heard that right, Robert is a chef with more than 14 years of experience in this culinary field. His resume proves that as he has worked in the past for reputed restaurants such as Restaurant Noma, Maaemo, and Franzten.
And if you gaze thoroughly on his popular Insta handle, viewers will come across tons of pictures featuring some signature dishes guaranteed to tingle your taste buds.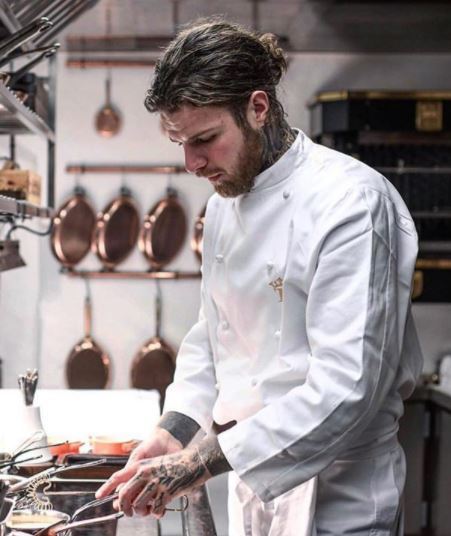 The dishes he makes have a diverse range, including one exotic dish he quotes as "Tartlet filled with Parmesan, wild honey, aged beef fat, and Perigord truffle."
Despite working as a chef, he has yet to start his own venture and is currently self-employed. However, by his LinkedIn account's looks, Mia's fiance seems to be working on opening his own restaurant. Well, if that happens, we're pretty sure Robert will save a bank on marketing costs (looking at you, Mia.)
P.S. Mia even considers Robert the best chef in the world.
Robert Is A YouTuber
Did you know that this adorable couple runs a YouTube channel together? Although the platform is stagnant and devoid of any content since 2020, their channel has amassed more than 218k views. And on top of that, with only five videos published, all of them have crossed substantial views.
All the videos in the channel document the couple's activities throughout their trip to the USA. Their first vlog posted in 2018, titled "Robert And Mia Chicago Vlog," has already surpassed 1 million views and counting.
But the mystery remains on why Robert and Mia aren't really active on YouTube these days. The ongoing COVID-19 pandemic could be among the reasons behind this delay, though.
 A Swedish Nationale
Robert is a native of Sweden and is the child of Hans Johan Sandberg and Sandberg Monia. The only child in the family has three sisters: Anna Sandberg, Frederick Tagliatelle Sandberg, and Julie Sandberg.
In his home country, Robert completed his studies at Falkenberg Hotel and Restaurant School.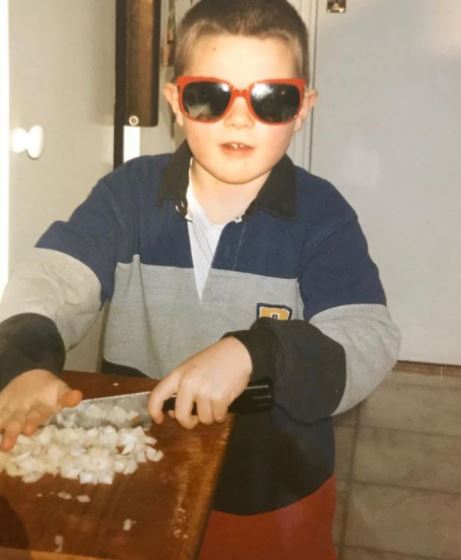 As of now, though, he resides in Los Angeles with Mia and recently completed his VISA process for a much longer stay in the US.
A Tattoo Maniac
If you have seen Robert up and close in pics, there's no denying his body is donned with beautiful tattoos that stretch all the way to his neck.
On his right thigh, a quote by legendary poet Charles Buwoski is engraved that reads, "Find what you love and let it kill you." Right below this engraved quote is a tattoo of a cat in whiskers, and on the other thigh consists of several signatures tattooed randomly.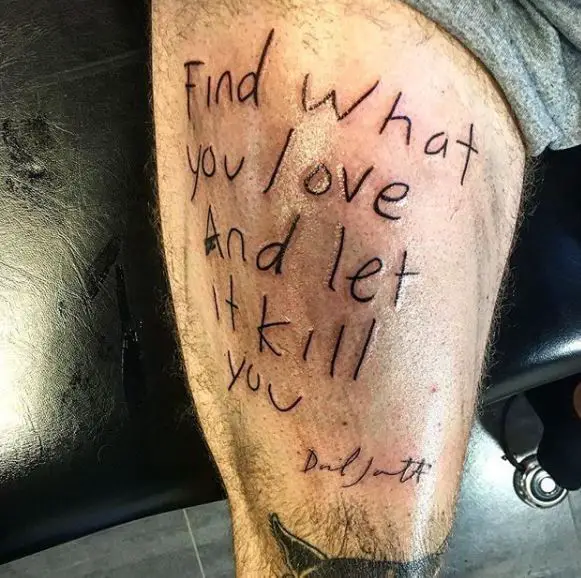 While this holds quite a meaning, his black tattoo painted arms don't quite make much sense.
Well, it would take a whole article to describe his body tattoos, but one thing is clear by the looks of all his tattoos: they are very, very gothic.