Former Adult Star and Media personality Mia Khalifa seems to be eyeing to use her twerking skill for a political cause.
On 29th September, Comedy Central network put out a small clip that featured the American-Lebanese personality twerking by donning a nightdress at, And year fleeting act was performed in none other than in front of The White House, Washington D.C, the current residence of Donald Trump, whom Mia isn't really a fan of.
Mia Took The Opportunity To Boast About On Her Taxes
Although the 10-second clip is the initiative taken by Comedy Central to encourage the masses to vote during the upcoming 2020 Presidental Election, the TV personality managed to fault something more.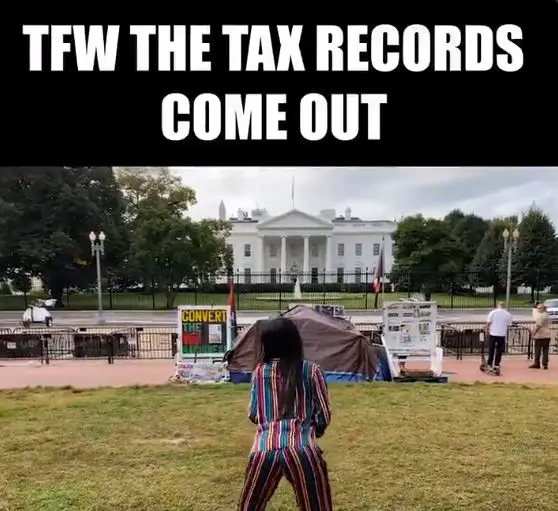 Well, she didn't really flaunt much than a claim that she has paid more tax while she said the clip on her official Instagram writing,
"I'm paying more taxes on this @comedycentral campaign than trump did in all of 2017."
In case you didn't know, the New York Times reported recently that President Trump paid just $750 in Federal Income taxes back in 2016 and 2017. But Trump has kept denying the claim by citing just information as solely "fake news"  while still refusing to show documents on his fortune and business.
And the same happened with Mia on this one since the performer didn't disclose the amount the network paid her to perform this.
How Did Mia's Follower's React?
Well, because the post is political, she received mixed reactions from followers. One of her followers was quick to point out that she was onto scamming the money (that was planned to be collected for Lebanon Red Cross). She had kept her signature glasses (that she wore in her past adult videos) for auction on eBay for the highest bidders.

However,  on 5th October 2020, Mia, whose real name is Sarah Joe Chamoun, clarified that the auction failed. Instead, she plans to donate to Lebanon Red Cross personally and hold on to the glasses. 
Retirement from Adult Industry & Her Engagement
Ever Since Mia retired from the area of Adult industry in 2015, she has settled with the love of her life. The once trending adult star until 2018 is engaged to Chef Roden Sandberg since 2019.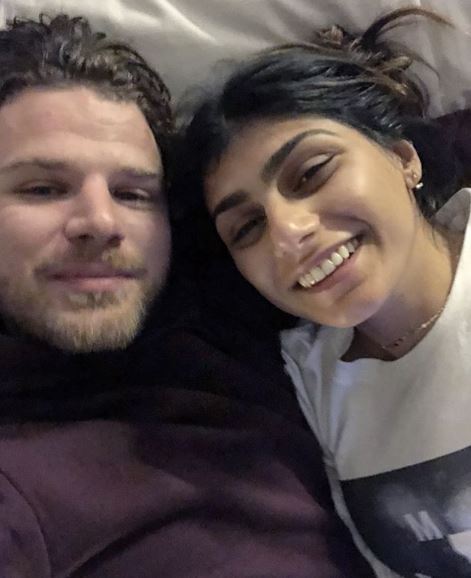 Her fiance is based in Los Angeles and is from Sweden. Although Mia's beau is a pro chef, he is still opening up his own restaurant as per his LinkedIn bio and has more than 7 years of experience as a chef in his home country.