Lisa Miles, the best friend of 'Keeping Up With the Kardashians' star Kris Jenner, appeared in the premiere of 'Celebrity IOU.'
The viewers have been quite curious about Lisa since then. So, here's everything we know about her. 
Lisa Miles' Appearance on 'Celebrity IOU'
Celebrity IOU is a show that brings in Hollywood A-listers expressing their gratitude to people who have a major impact on their lives and surprise them with huge home renovations.
The show features the famous twin brothers from 'The Property Brothers,' Jonathan and Drew Scott as they help with the renovations.
Interesting Read: 'Big Sky' Star Kylie Bunbury Is Expecting Baby With Husband Jon-Ryan Alan Riggins!
A few days ago the show featured Kris Jenner preparing to surprise her best friend, Lisa Miles.
The goal was to transform Lisa's yard into a 'resort-style outdoor oasis,' so 'The Property Brothers' stars joined Lisa, Kris, and daughters Kim Kardashian and Kendall Jenner for the work. 
According to HGTV, Lisa was renovating her Southern California home but did not have enough budget to finish the yard.
The finished yard will feature "a stunning stone walkway lined with mature olive trees and her back yard will include a top-of-the-line outdoor kitchen, sitting area with a fireplace and large pool surrounded by lounging furniture."
Lisa Miles' Friendship with Kris Jenner
Lisa and Kris have been friends for 42 years now. The first time they met was when Kris was pregnant with her oldest child, Kourtney Kardashian. 
Peep This: Who Is Roxanne Shante? Everything You Need To Know About Her!
Talking about their years of friendship, Kris even posted a heartfelt caption for Lisa on her birthday.
"Happy Birthday to my girlfriend of over 40 years!!!!!! We have celebrated so many amazing times together and have shared the most incredible memories… you are the best friend, and mom and grandma to all of us and I love you very much!!! I hope you have a magical year filled with love and peace and so much joy."
Lisa and Kris are basically a family. They're so close that the Kardashian siblings actually call her "Auntie Lisa.'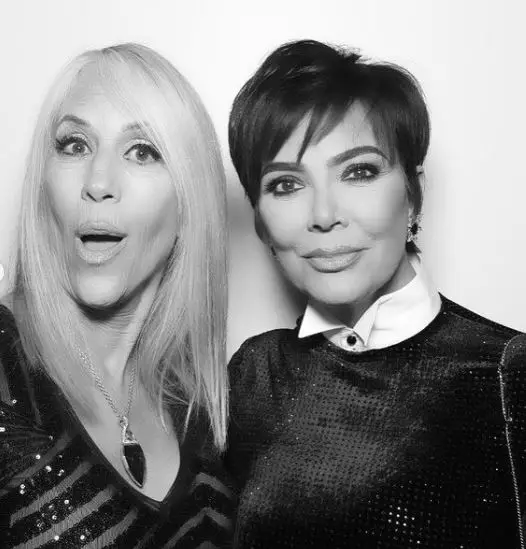 Kris never misses the chance to appreciate her bond with Lisa.
An episode sneak-peek from Entertainment Tonight revealed Kriss saying, "She was the one who if I had a baby, she was at my house two days later with dinner for everyone."
Lisa Miles' Husband and Mother Have Passed Away
It hasn't been long since Lisa lost both her husband, Jim, and her mother within a year. Lisa's husband developed "a brain disease out of nowhere" according to what Kris said - that ultimately led to a seven-year-long battle.
While You're Here: Meet Love Island 2021 Contestant Liberty Poole, A "Social Butterfly"
Kris talked about the loss Lisa faced during her interview with USA Today. "The way she, literally, was broken over it, it just made me so sad," the star mom said.
"You can do so much for somebody, but you sometimes can't heal a broken heart. I just tried to be there for her, and then when this opportunity came up it made me so happy because it was also a great way to try and cheer her up," Kris explained on renovating her yard.