It was in June 2018 when Cooke Maroney took the headlines with his mysterious appearance with Jennifer Lawrence. It wouldn't be long until people found out that the man was a New York City-based art gallerist and would soon marry Jennifer Lawrence.
So, who is the guy who has kept the heart of the Hollywood star? Let's get to know more about Cooke Maroney through this article.
Cooke Maroney's Bio
Cooke Maroney was born to James Maroney and Suki Fredericks. His father was an art dealer in Manhattan and contributed as the Head of American Paintings at Christie.
According to Medium, Cooke's parents were not comfortable raising their son in the city and made the decision to move further up north to start a farm. The family now owns an Oliver Hill Farm in Leicester, Vermont.
When it comes to siblings, Cooke has a younger sister named Annabelle.
Who Is Lily Collins' Husband Charlie McDowell? Meet The Son Of Malcolm McDowell And Mary Steenburgen
For his education, Cooke went to New York University and graduated with his Art History degree.
His Job
Cooke took upon his father's interest in art. He currently works as the director of New York City's Gladstone Gallery, which claims to maintain a list of high-profile clients. 
As per The Cut, Cooke previously worked with painter Carroll Dunham and Björk's former boyfriend, sculptor Matthew Barney. 
Before working at Gladstone, Cooke was working at Gagosian gallery. 
Cooke Maroney and Jennifer Lawrence are Expecting a child!
Cooke Maroney and Jennifer Lawrence are expecting their first child together, PEOPLE has confirmed exclusively.
The actress' rep revealed the happy news to PEOPLE on Wednesday.
Cooke Maroney's Relationship with Jennifer Lawrence
Cooke and Jennifer were introduced to each other by the actress' best friend, Laura Simpson. According to what a source told Page Six at the time, "They met through Jen's friend Laura….The relationship has been going on a few weeks. But they have been very private and careful not to be seen together."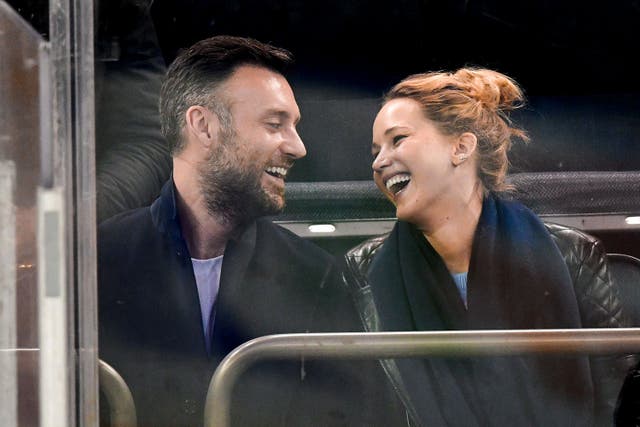 Even though the couple didn't talk publicly about their relationship, several sources have made it clear that the two have always been absolutely smitten with each other. 
"She is smiling like I have never seen her do with any of her previous boyfriends," a source reported to PEOPLE in an August 2018 issue. 
Peep This: Amelia Gray Hamlin Split From Scott Disick: What Went Wrong?
In January 2019, Us Weekly claimed that Cooke and Jennifer were committed. "Things between them are very serious," a source stated. "They definitely appear to be in it for the long haul."
It wasn't long before the couple got engaged in February 2019. They held an engagement party at the River Cafe in Brooklyn, as the couple rented out the whole restaurant for the day.
Cooke and Jennifer then tied the knot on October 19, 2019, in Rhode Island. They held a wedding reception for 150 guests that included celebrity friends Emma Stone, Adele, Amy Schumer, and Kris Jenner.
The ceremony played out at the luxurious Belcourt of Newport estate, a mansion in Newport that was designed by American architect Richard Morris Hunt in 1894.