"Bachelor in Paradise."
There's trouble in paradise!
Mari Pepin-Solis at the age of 25 appeared in the 25th season of The Bachelor to find her love. Sadly, she didn't win Matt James' final rose but now is ready to give love another shot on the beaches of "Bachelor in Paradise" Season 7.
In her bio, Solis wrote, she is a career-focused woman, very nurturing and thoughtful, and hopes to find a man who values her and vice versa. She also claimed herself to be a romantic, thoughtful, all-in partner and loves cooking for her loved ones. 
Mari is also a pageant queen, crowned Miss Maryland USA 2019 finishing in the Top 10 in Miss USA 2019.
Through this article catch up with Mari below!
Mari Pepin-Solis In The Bachelor Bachelor 
Mari Pepin-Solis was one of the contestants of the 25th season of The Bachelor starring Matt James. Including Solis, Matt's season other contestants included Serena Pitt, Victoria Larson Serena Chew, Jessenis Cruz, Abigail Heringer, Chelsea Vaughn, Kit Keenan, Kaili Anderson, Bri Springs, and Katie Thurston. 
In Bachelor In Paradise
Mari has returned for season 7 of Bachelor in Paradise. Meanwhile, the show also brings back some cast members from the previous seasons of the Bachelor and The Bachelorette.
Mari became the center of attraction in Bachelor In Paradise season 7 after she tangled in the love triangle between Kenny Braasch and Demi Burnett. The produces didn't miss to feature a few troubles in the promo of the dating show. 
Since the filming of the Bachelor in Paradise, Mari and Kenny were spotted together but in the new trailer, Mari was seen asking Demi to make a move on someone she is interested in. Then, Kenny and Demi were shown making out on the beach. 
Also Read: Who Is Love Island 2021 Contestant Lucinda Strafford?
The scene left Mari heartbroken and breaks a fight between Solis and Demi. Solis also proceeds to throw Kenny's cake made by Demi. 
Spoiler Alert: In the end, Mari seems to win over Kenny, and per, Reality Steve, Mari, and Kenny get engaged on the season's finale. Steve also said that in the beginning he was told that Kenny will be going back and forth between Mari and Demi.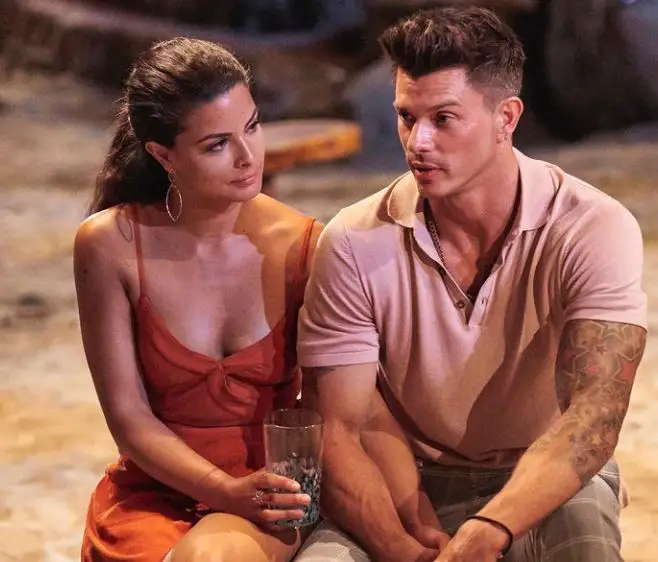 Who Is Mari Solis?
Mari Solis was 24 when she first appeared on The Bachelor in 2021. However, she has not shared the exact date of her birthday. She was born to Hispanic parents in Luquillo, Puerto Rico. 
Her father was in the military; thus, her family had to move around a lot. She has lived in Germany, Europe, Italy, France, and Czechoslovakia. As of now, Mari lives in Odenton, Maryland. 
Check Out: Facts About Nia DaCosta: The First Black Female Director To Debut A Film At No. 1 On The Box Office
Mari shared that her parents instilled a passion for volunteering in her and became so passionate about helping others and being involved in community service. 
Solis has led several non-profit fundraisers for women's health. Homelessness, veteran's affairs, and children's initiatives. She also started her own initiative for children instilling self-confidence in them. 
Did She Undergo Plastic Surgery?
Mari Pepin-Solis was rumored to have performed plastic surgery. However, she never addressed the rumors that floated around. 
Whatever it is, Mari is an attractive lady with a charming smile and gorgeous face. She also stands at a decent height of 5 feet 6 inches (1.67 meters). She has dark hair, hazel-brown eyes, and a square-shaped face.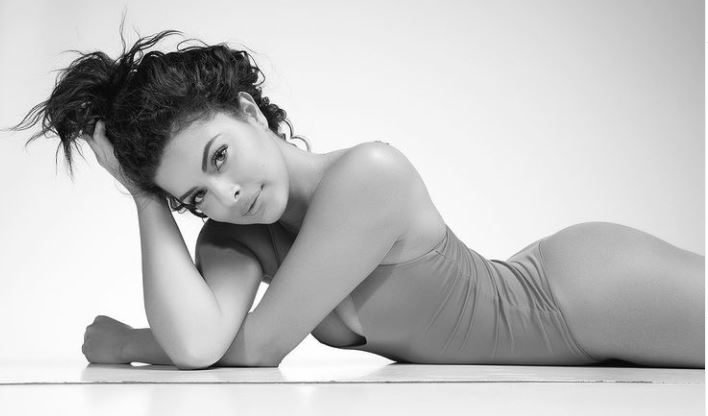 Interesting Facts 
Mari is present on Instagram @mari_pepin and has 54.6K followers. Meanwhile, on her TikTok account, she has 29.3K followers and 2.2K followers on Twitter. 
She has garnered a net worth of $350K. 
She has a bachelor's degree in Communication Studies and a master of Science degree from Towson University. 
Per her LinkedIn bio, she has worked for Make a Veteran Smile as a program coordinator and for Maryland Plastic Surgery & PURE MedSpa as a marketing director. 
She had also worked in Lash Moi for over 5 years. 
Mari has a younger brother named Gabriel.