Teen Mom OG's Cheyenne Floyd has welcomed a baby boy with her fiancé Zach Davis! She announced this happy news on her Instagram as she posted a thread of pictures with her baby boy, daughter Ryder, and Zach.
"Life is complete, all praises to the most high," the caption said. 
Cheyenne welcomed her son, Ace Terrel Davis, on May 27, 2021. Ace was born at 11:25 PM and weighed 7 lbs 2 oz during birth.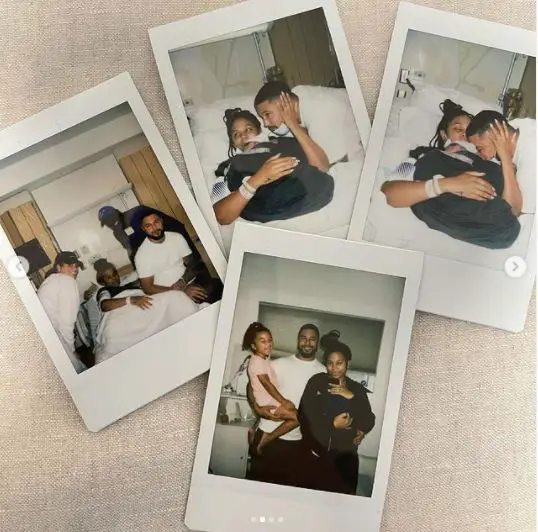 Zach also shared the news on his Instagram and wrote a heartfelt caption for both the momma and the new sister.
For Ryder, he wrote, "(Bro.ther) n. 1. A best friend for life 2. A builder of forts. 3. Teller of stories in the dark. 4. Player of catch and shooter of hoops. @thatsryderk you are gonna be the best big sister in the world!"
Interesting Read: Get Along With Rupert Evans, Starring As The Patriarch In Season 2 Of 'Bridgerton'
Zach then expressed his happiness over Ace's arrival and appreciation for Cheyenne, "Our cub has entered this world healthy and handsome as ever. This was by far the best day in my entire life. @cheynotshy thank you so much for this. My life has changed in so many ways I cannot wait to show you the world son @aceofdavis"
Who is Cheyenne Floyd?
Cheyenne Floyd was born Kristyn Cheyenne Floyd on October 19, 1992, under the zodiac sign of Libra. 
Her parents, Theresa and Kyle Floyd raised her in Los Angeles, California alongside her sister.
For her education, Cheyenne went to Maranatha High School in Pasadena, California. After that, she attended Hampton University and graduated with a bachelor's degree in Public Relations.
TV Shows
Cheyenne started to rise to fame when she appeared on MTV's reality dating show, 'Are You The One' in 2015.
Teen Mom: Chelsea Houska Shares Adorable Picture Of Her New Baby With Husband
After successfully stealing hearts from the show, Cheyenne went on to appear on more reality shows like 'Big Brother,' 'The Challenge,' 'Ex on the Beach,' 'Geordie Shore,' and 'Teen Mom OG.'
Cheyenne Floyd Former Boyfriend Corey Wharton
Cheyenne met Corey Wharton when they both appeared on the MTV show, 'The Challenge: Rivals 3.' 
Corey, fitness coach, is Cheyenne's first baby daddy. The two are parents to their daughter, Ryder.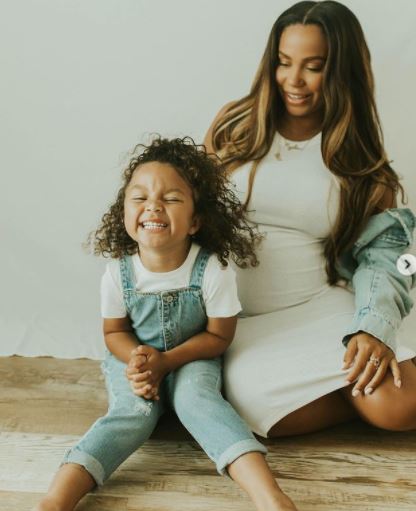 At first, Corey had no clue that Ryder was his child. It was only after Ryder turned six months old when he found out.
Ever since then, Cheyenne and Corey have been co-parenting.
Cheyenne Floyd and Fiancé Zach Davis
After her split with Corey, Cheyenne started dating Zach Davis, 30, in 2018. After two years of dating, Cheyenne and Zach announced that they were expecting a baby. 
More From StuffsThatMatter: Meet Sarah Kameela Impey - The Frontwoman In 'We Are Lady Parts'
They revealed the news in December 2020 by stating that they were to welcome the new family member in June 2021. They had a gender reveal before the New Year in 2021 and learned that they were expecting a son.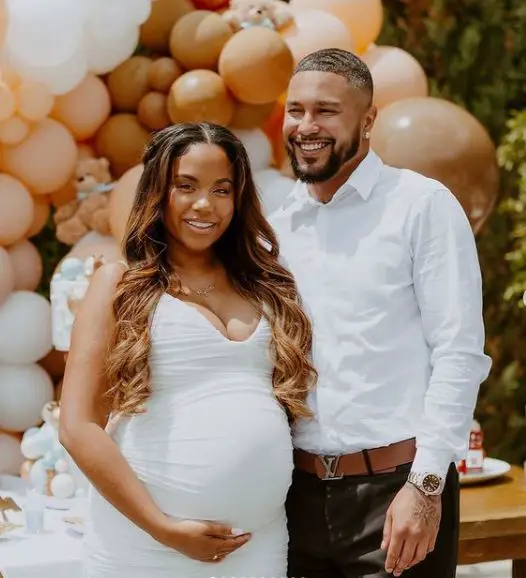 It was in April 2021 during the couple's baby shower when Zach proposed to Cheyenne. Zach bought diamond rings for both Cheyenne and her daughter, Ryder.
Cheyenne recalled the cute gesture in her Instagram Stories as she wrote, "Still not over that he got both me and Ryder rings. He knows this is a package deal." 
She later talked about the rings on her Instagram with pictures of the proposal. 
Her caption read, "SO in love with my engagement ring. Zach put so much love into designing my dream ring with @thediamondreserve. The Diamond Reserve helped Zach get educated, ensuring he picked the perfect diamond. He was able to custom design my ring to ensure it was everything I dreamt of and more."
Peep This: Gibi ASMR Real Name Revealed! Get Acquainted With Her Personal Life & Net Worth
Cheyenne continued to talk about Ryder's ring as well, "They also helped in getting the exact mini version made for Ryder! My reaction says it all!"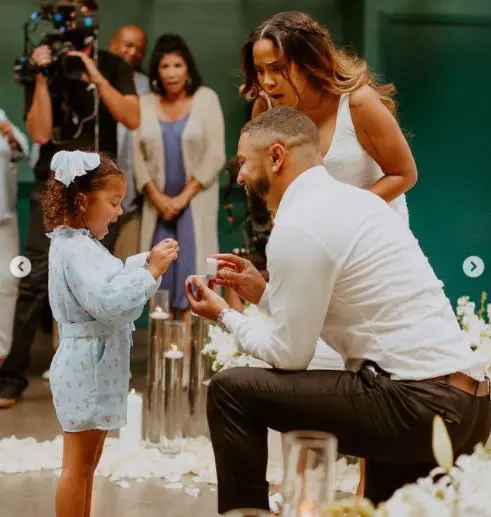 Zach has always made his love for his future step-daughter apparent, participating in all the activities to serve as a father figure to Ryder.
Today, Cheyenne and Zach's family has grown to four after welcoming their son, Ace.