Jessica Canyon is the wife of former Bachelor star Robert (Bob) Guiney. The couple welcomed their second son on July 1, 2021. 
Today, we are getting to know Jessica through this article.
Who is Jessica Canyon? Bio, Family 
Jessica Canyon was born on January 19, 1984, under the zodiac sign of Capricorn. She was born in Long Beach, California to Maryjane Canyon and Michael Canyon.
In October 2020, Jessica revealed that her mum had been diagnosed with breast cancer for the second time and that she has been fighting it to her best.
News: '90 Day Fiance' Star Molly Hopkins' Daughter Olivia Hopkins Arrested On Battery Charges!
She posted a picture with her mum on Instagram as she talked about the situation.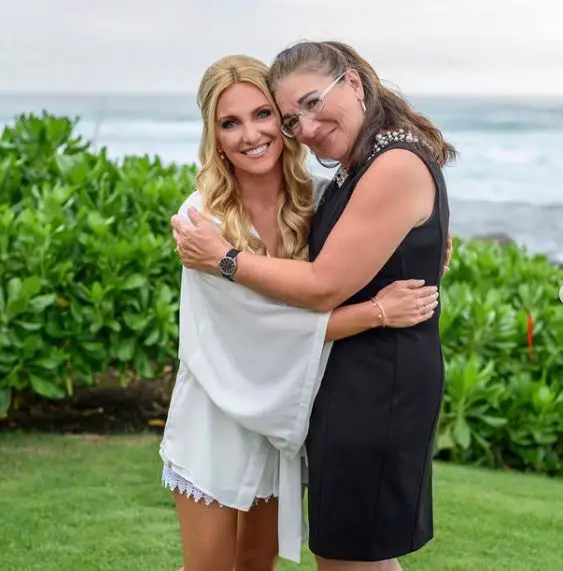 The caption said, "Prayers for my mom and everyone out there fighting breast cancer. A month ago my mom was diagnosed for the 2nd time, she had surgery yesterday but the only reason she's been able to fight it, is because she was diligent about getting mammograms. Make it priority. #getchecked #mamogram #breastcancerawareness"
When it comes to siblings, Jessica has one younger brother.
Education
When she was younger, Jessica wanted to become a lawyer so she studied law at the University of California, Berkeley. 
Peep This: 9-Year-Old Victoria Brinker Gets The Latest Golden Buzzer & Makes History!
However, soon, she was pulled into the world of literature and went to get a degree in English with a minor in Communications. 
Jessica Canyon's Job
Jessica is a real estate agent by profession and is currently a part of the Re/Max Alliance team. According to realtor.com, Jessica is a "dedicated, market-savvy and respected Real Estate Agent for the Eastside and surrounding areas."
"An established professional with a track record of success, she is looked to by clients and colleagues for her advice, expertise & strong ability to negotiate."
According to the outlet, Jessica's personality and strong interpersonal skills along with her knowledge of the current Real Estate Market, make her a person that people often seek for a "smooth real estate transaction."
Alongside her husband, Jessica has bought and sold several of their own investment properties (quite long before the trend was popular as seen on HGTV). 
Jessica Canyon and Bob Guiney, Married Life with Kids
Jessica and Bob announced that they were engaged in October 2015. Bob was especially excited about the wedding since their engagement. 
While You're Here: Who Is Chester Schmucker? Husband Of Mary Schmucker From "Return To Amish"
"Exactly one month to go!! I'm a very lucky man! (She's the beautiful one on the right - in the white - by the way!) I cannot wait for our big day @jescanyon ! And love that we can share it w @thaigrrrl @deedeedemare and more family & friends," Bob captioned a picture of his then-fiancee.
Jessica and Bob got married in November 2016. They said their "I do's" at Casa Entre Rocas in Punta Mita, Mexico, in front of their friends and family.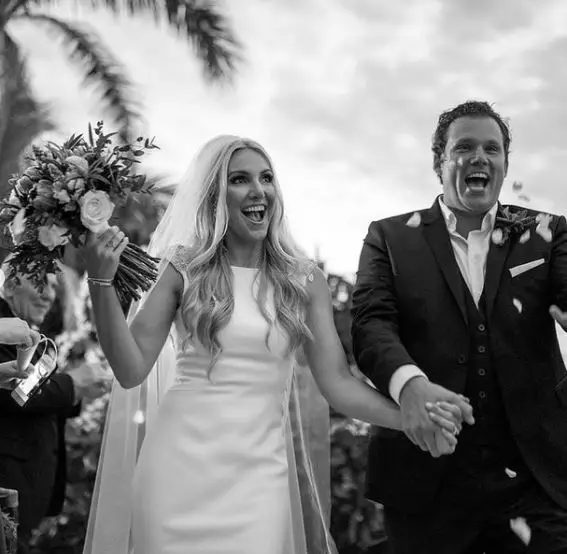 The bridesmaids all wore black dresses and held bouquets of tropical flowers. They even wore matching floral robes while preparing for the wedding. 
Jessica and her husband welcomed their first son, Grayson Robert Guiney, on December 3, 2018. Grayson even as a private Instagram account made by the parents. 
It was in March 2021 when Bob and Jessica announced that they were expecting another baby as they headed to their respective Instagram account to share the news. 
This July, they finally welcomed their second baby, son Blake Barrett Guiney. Bob let people in on the news as he posted a picture with his wife and their newborn baby on Instagram.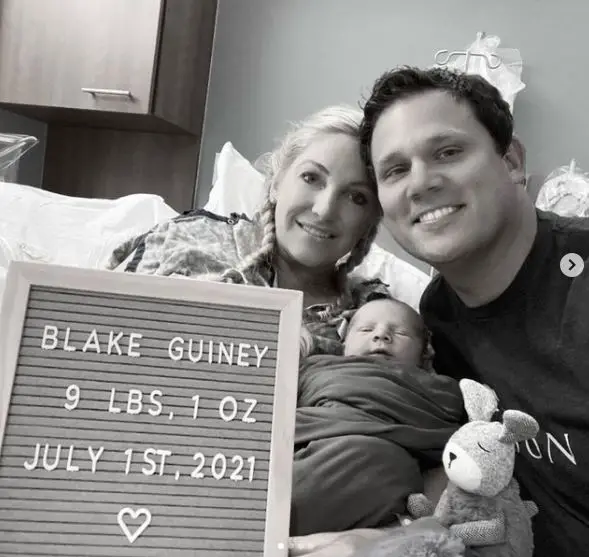 The caption read, "7/1/21. Blake Barrett Guiney. This is our life - and I am so thankful! Your big bro @graysonguiney can't wait to meet you. So proud of @jescanyon for doing all of the heavy lifting! I appreciate you and love our little family!"