Kelly Slater is a world-renowned surfer with 11 World Surf League championships under his belt. He is a man of deep thoughts, creative ideas, and is known for his mind games. He has also been dubbed as the 'LeBron James of Surfing.'
However, those who are unfamiliar with the sport might not know him. Slater serves as a special correspondent on his new competition series The Ultimate Surfer.
In this article, we present you with a collection of details about this miracle of human existence. 
Kelly Slater, Native Of Florida
Kelly Slater born on 12th February 1972 hails from Cocoa Becah in Florida. His parents are named Judy Moriarity and Stephen Slater. Growing up as the son of a bait shop owner, water was always his thing. He essentially surfed for his entire life.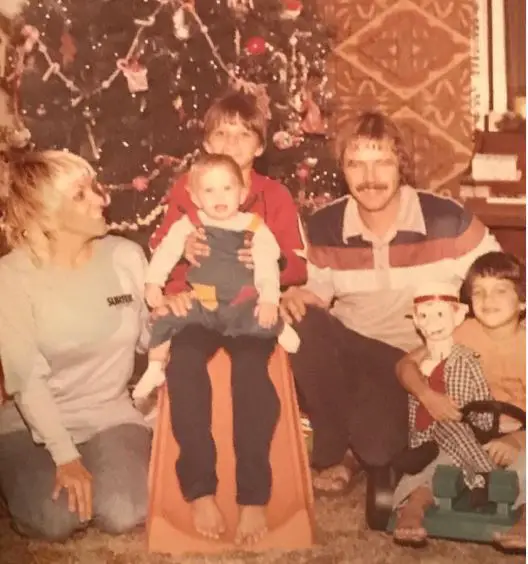 In 2007, Slater founded Kelly Slater Wave Company. The World Surf League also invested in his company in 2016. 
In 2020, he was in news for his real estate collaboration with Michael Schwab to build a $250 million, 400-acre surf resort in La Quinta, California. 
Check Out: Music Producer Mark Ronson Marries Grace Gummer, The Daughter Of Meryl Streep: "Forever And Ever Yours"
Besides surfing, Kelly has acting talent as well. He had a recurring role as Jimmy Slade in the original Baywatch series. He was also in One Night at McCool's, and Ballers. 
As of now, he has made an estimated net worth of $25 million. He had paid $7.8 million for his 8.009 square-foot beachfront home in Oahu Hawaii in 2017. 
Kelly Slater Dating Kalani Miller
Kelly Slater has been in a relationship with fellow professional surfer Kalani Miller since September 2007. She has frequently been featured on Kelly's social media and vice versa. The couple is rumored to be engaged as of August 2021.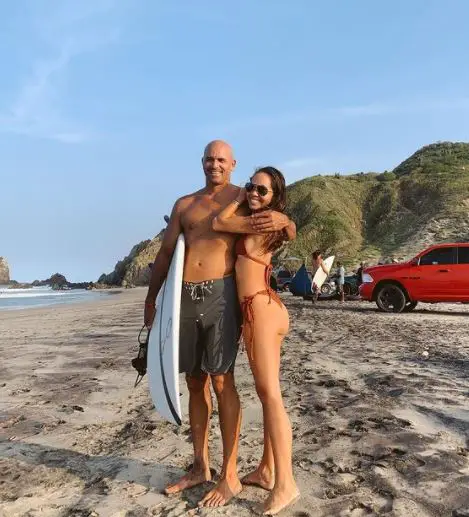 Kelly's partner Kalani hails from San Clemente in Orange County, California. Growing up in a family of surfers and designers, she found passion in surfing, traveling, and modeling. 
Also Read: Who Is Friend Malia Ward? Friend With Bachelor Alum Hannah Ann Sluss
As of now, Kelly's partner Kalani is a successful co-founder of MIKOH in collaboration with her sister Oleema. Her company has grown to include swimwear, beach cover-ups, ready-to-wear, MIKOH X SURF, clothing for travelers and dreamers, and a line of surf-ready pieces in smartly cut neoprene.  
Past Relationships
Kelly had never been married but over the years, he had relationships with some iconic and famous women. 
Slater dated Pamela Anderson, a Canadian-American actress, model, and animal rights activist from 1998 to 2000. 
Later from 2005 to 2007, he dated the Brazilian model, actress, and environmentalist Gisele Bündchen. In 2007, he also dated the now-retired American actress, writer, and former model Cameron Diaz. 
More From Us: Meet The Cast Of Survivor 41! Xander Hastings
Moreover, Kelly has a daughter, Taylor Slater with his former girlfriend Tamara. His daughter Taylor who turned 25 in 2021 is a multi-media artist. In 2018, his daughter also made a headline with her art show in Montauk which was a huge success.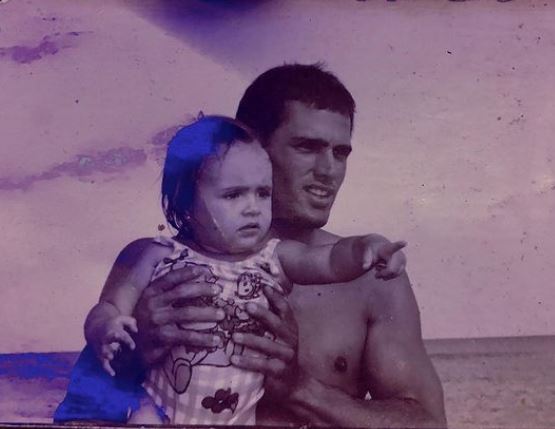 Some Facts On Kelly
Kelly Slater's mother is of Irish descent and his father is of Syrian ancestry. 
He stands at a height of 5 feet 9 inches (1.75 meters). 
On his Instagram account @kellyslater, he has 2.7 million followers. Meanwhile, on his Twitter, he has 896.5K followers and 1.9 million followers on Facebook.