RaeLynn is an American singer/songwriter who competed in season 2 of The Voice (2012).
With her husband John Davis, she took to Instagram to share the arrival of her baby on September 8th, with the message, "7 Pounds 7 ounces at 4:07 pm September 8th, 2021 we became a family of three! These two are my world. I am beyond thankful for my husband and all the doctors, nurses, and our amazing doula @mollyburg17 for helping us bring miss Daisy into the world 🌼 babies are truly a gift. So thankful for our little blonde miracle ❤️ now back to tired selfies, baby snuggles, and changing diapers! Love y'all!"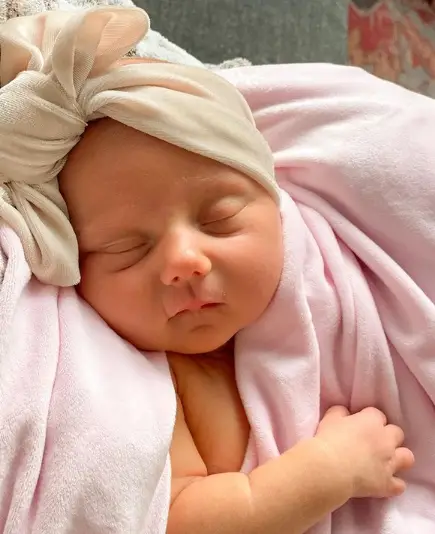 In May, Raylynn had shared some exciting news on her 27th birthday revealing that she was expecting her first child with husband Josh Davis.
"HAPPY BIRTHDAY TO ME! I'm 27 years old and 21 weeks into carrying our BABY GIRL," RaeLynn shared on Instagram on Tuesday. She added in another posted that she's "excited for our world to be turned upside down in September."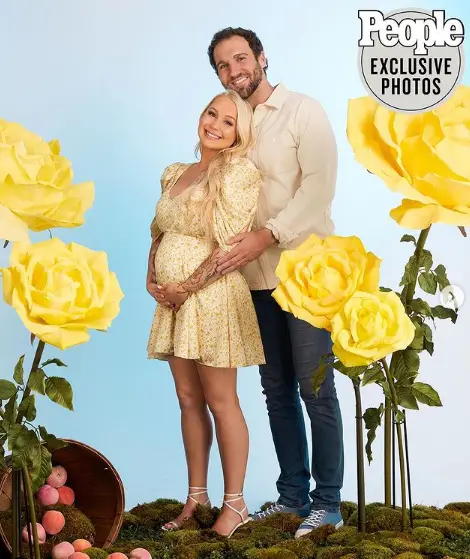 RaeLynn revealed her pregnancy to People first. The pair had known since January, but RaeLynn had kept it a secret until RaeLynn's birthday because, as RaeLynn told the magazine, "Every year is special in its own way, but what's going to make my 27th year so special on this earth is that I get to be a momma to a beautiful baby girl ... It's the best birthday present!"
Who is John Davis?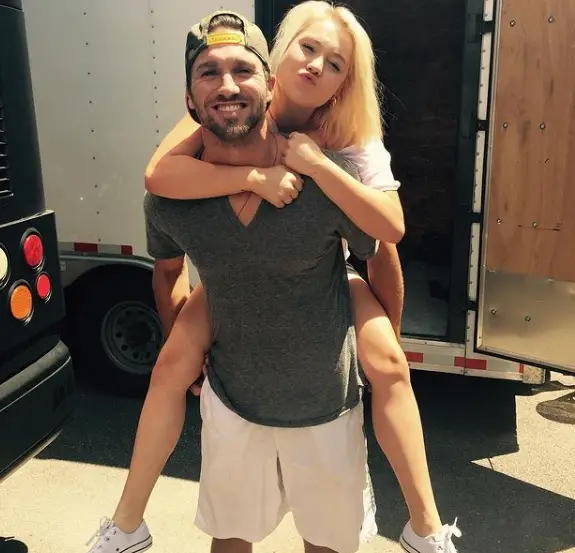 John Davis was born on November 3, 1990. A native of Fayetteville, Georgia, Josh is a family man. His parents, Mark and Pam Brown Davis were an example of "love," according to him. They had been together for almost 40 years, and he praised his father for teaching him how to love a woman.
Also Read: Gabrielle Union On Choosing To Forgive Dwyane Wade When He Welcomed A Baby With Another Woman
Josh has been a financial advisor with TBH Advisor since October 2015. In 2017, he enlisted in the military and served for two years at Fort Benning and Fort Bragg. As a result, starting in 2021, he will split his time between the military and TBH.
Josh worked at Woodbury Financial Service from January to October 2015 before joining TBH.
Aside from that, Josh was a professional baseball player in the past. From January 2013 to January 2015, he was a member of the Chicago Cubs.
For his education, Josh earned his bachelor's degree in Business Administration from Belmont University from 2009 to 2013.
Josh Davis and RaeLynn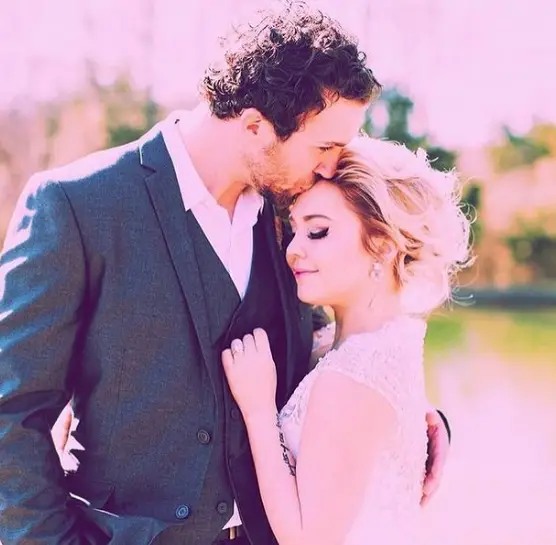 Josh Davis and RaeLynn's relationship began in 2012, after meeting in a church on a fateful Sunday.
"Obviously I wasn't focusing on Jesus that day — I was praying, like, 'Who is that hottie over there? Hallelujah!'" RaeLynn, 26, recalls spotting Davis, 29, across the pews.
Peep This: Everything About Alizee Thevenet: Wife Of James Middleton
After their first meeting, the singer (born Racheal Lynn Woodward) slipped into Davis' DMs before they reconnected at a mutual friend's wedding, and they dated off and on until they married in February 2016 at a farm in Franklin, Tennessee, in front of family and famous friends (including her mentor, Blake Shelton, and his girlfriend, Gwen Stefani).
Josh proposed to RaeLynn at Belmont University in October 2016, leading her on a scavenger quest to several locations before eventually bending the knee.
In 2020, Josh had a cameo in RaeLynn's "Keep Up!" music video. RaeLynn claims that her spouse was "much for being in the spotlight." With few tequila shots, she persuaded him to be a part of the video.
While You're Here: Tammy Kay Ly Appeared On The Season 7 Of Bachelor In Paradise
"It was a blast having him on set. He loves seeing the process of the video!" She remarked.
Facts
Josh stands at a height of 5 feet 10 inches.
Josh Davis' Instagram account, @josh-davis-18, has 36.3K followers, and most of his postings highlight his close friends, particularly Raelynn. Josh Davis has a Facebook page @josh.davish.9085.