Wendy Osefo came into her sophomore season of The Real Housewives of Potomac and had already wow her castmates and fans alike. As the show kicked off with a bang, it will get more exclusive as it continues. 
Osefo being a perfect example of an all-around accomplished personality, became the first black woman to complete a doctorate in Community Development and Public Affairs from Rutgers. 
In addition, she is also a world-renowned professor, entrepreneur, and political analyst. Today, in this article, let's learn more about Wendy's reel as well as real life. 
Wendy Osefo On The Real Housewives Of Potomac
Wendy is the first PhD-holder to join the Real Housewives franchise. The medical personality-turned reality star revealed through her Instagram account her appearance on Bravo TV's 'Real Housewives of Potomac.' 
Don't Miss: Insight TikTok Star Brooke Monk's Professional & Personal Life!
With her strong personality, she spoke her mind when standing up to the other ladies. 
Wendy's Feud With Mia Thornton
Mia Thornton is the latest cast member on The Real Housewives of Potomac, joining Wendy Osefo and other cast members Gizelle Bryant, Candiace Dillard Bassett, Karen Huger, Robyn Dixon, and Ashley Darby. 
Karen Huger and Gizelle Bryant were sparring at Dr. Wendy Osefo's dinner party on the Sunday episode of the Bravo reality series. Others were more shocked after Mia didn't defend her friend.
Karen told Gizelle, 
"You're a liar, you're a liar, you're a liar, you're a liar,"
Gizelle then turned to Mia, saying, 
 "I'm happy that you're her friend because she don't have none."
Before Mia could chime in, Karen said, 
"This is why they call you the first lady from hell,"
Mia, on the other hand, said to Karen, 
"Let me say something though, because I know you, I love you, I respect you, I have my own relationship with you," 

"But I'm just meeting Gizelle and I'm a good judge of character and she has a beautiful heart." 
Karen replied saying, 
"I used to believe that too,"
At this time, Wendy came in between and said to Mia, 
"So, I'm a bit confused, I would think that you would stick up for your friend, the person who brought you to this event,"
Karen replied Wendy saying, 
"This is Mia's first time sitting down with Gizelle. I was smitten when I first met her, too. Give her five minutes because Gizelle will show her darkness,"
Although the fight soon faded, the tension between Gizelle and Karen did not. Later in the episode, Karen organized a luncheon and invited Gizelle, but she tossed her invitation in the trash.
However, the event was held, and Candiace Dillard brought up the previous fight. Karen did not want to drag the conversation, so she tried to move on, but Wendy, on the other hand, jumped on the opportunity to confront Mia. 
Wendy said, 
"But Mia you were the one talking about how Gizelle has this great character and all of this stuff and now you're saying that she's a real boss, it seems like your tone is changing,"
Mia replied, 
"Karen said that 'Mia, if you guys mesh, mesh, if you don't mesh then don't, but don't not mesh on account of me,'" 

"So I wasn't not meshing with her, but, you know, anytime you'd wish death on someone's husband, I have to reevaluate whether or not Gizelle has a good character." 
Wendy and Mia continued to go back and forth until it went out of control. Karen stopped the fight, but Wendy and Mia won't be getting along anytime soon after the fight. 
Facts On Wendy Osefo
Wendy was born on 21st May 1984 in Nigeria with a birth name Wendy Ozuzu. Her family later migrated to America, where they became a neutral citizen. 
She was raised by a single mother, and at a young age, she learned the importance of hard work from her mother. 
To support her mother, she focused on her academics. She completed her post-secondary education from Temple University with a Bachelor's degree in Political Science. She later finished her M.A. from Johns Hopkins in Government and Political Communication and M.Sc. from Rutgers University in Public Affairs. 
Since her early college days, she was a proactive lady and worked as an Alpha Kappa Alpha sorority member at Temple University. 
Later, in 2007, Wendy became a policy analyst for the DC government as her first career job. 
She also tried her hands to become a media personality and appeared as a political commentator in CNN, MSNBC, Fox News, and ABC. She also hosted a weekly segment, "News You Need to Know, With Dr. Wendy O," on Radio One.
Osefo has now made a net worth of $1.5 million. 
Also Read: Who Is Julia Haart? Everything To Know About The American Fashion Designer!
Let's peek inside her married life; Wendy is a married woman and is married to her husband Eddie Osefo, an attorney. The couple had their wedding at the St.Vincent De Paul.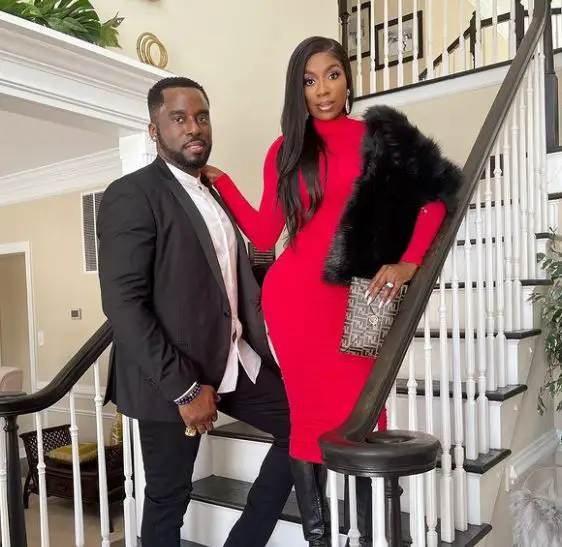 They share three children, twins karter and Kruz, and a daughter Kamrynn Kapri.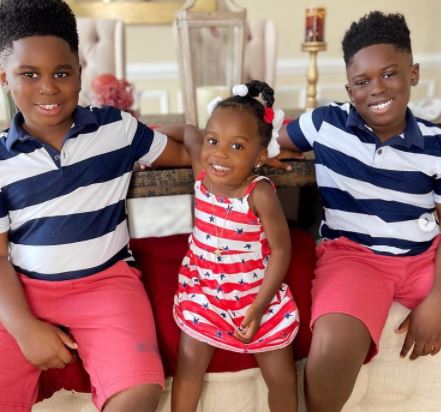 In May 2021, it was rumored that Eddie cheated on Wendy with someone at his office. It was also said that he had a love child with his mistress. 
However, it only seems like a rumor as Wendy and Eddie's are going strong. Wendy often posts pictures together with her husband.