Mia Thornton has joined the cast of The Real Housewives of Potomac for the new season! 
The season six trailer for the show dropped on May 24, 2021, following previous cast members Dr. Wendy Osefo, Karen Huger, Gizelle Bryant, Ashley Darby, Candiace Dillard Bassett, and Robyn Dixon, joined by the new wife, Mia Thornton.
Karen Huger has already called Mia "a boss" and "a breath of fresh air." So, let's get to know Mia Thornton a bit more through this article.
Mia Thornton's Bio 
Mia Thornton was born on November 25, 1984, according to mylife.com.
Interesting Read: Meet Sarah Staudinger - The Brain Behind STAUD Is Engaged To Ari Emanuel
While not much is known about her family, the trailer revealed that Mia grew up in the foster care system. At one moment, Gizelle Bryant asks Mia, "So your mom gave you up?" to which Mia responds, "No, they came and took me."
For her education, Mia got her degree in Neuromuscular Massage Therapy from Southeastern Institute. 
An Entrepreneur, Regional Developer, and Franchise Owner
After graduating, Mia started her career by contributing as a Clinic Director in Charlotte, North Carolina. 
Soon enough, Mia joined a five-year partnership with a known Fortune 500 company. She also took ownership of Massage Envy Spas.
The success of her company led her to develop the Joint Chiropractic Doctor Offices in North Carolina, Virginia, Maryland, DC, and New York.
More From StuffsThatMatter: Actor Mark York Who Played Billy Merchant On 'The Office' Dies At 55
Mia is also as charitable as she is successful. Her passion for philanthropy has led her and her husband to contribute to several causes and sponsor families of the Ronald McDonald House of Charlotte. 
Her bio on Bravo TV's website calls her a proud sponsor of A Better World, Autism Speaks, UNCF, and A Child's Place.
Mia Thorton's Husband and Kids
Mia Thorton got married to her husband, Gordon Thorton, in 2012. 
According to PEOPLE, Gordon is 32 years older than Mia.
However, the couple has been getting along more than just fine despite their age difference. One of Mia's Instagram posts with her husband shows how much Mia adores her husband. 
While You're Here: Eudoxie Bridges, Wife Of American Rapper Ludacris, Ready For Second Child!
The caption read, "I love you not only for what you are, but for what I am when I am with you. I love you not only for what you have made of yourself but for what you are making of me. Happy Birthday, King! 67 Years Fine"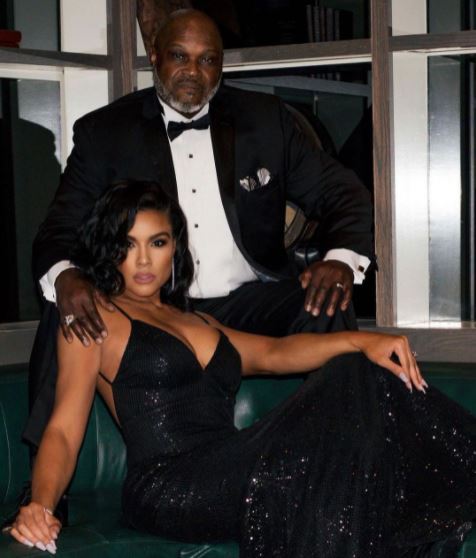 Together, Mia and her husband share three children, two sons, and a daughter.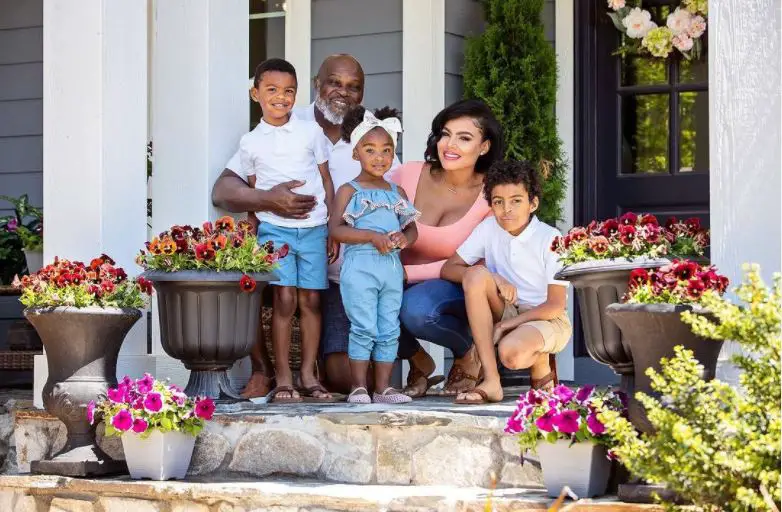 Her family often makes appearances on her social media as Mia claims that "the most important thing in this world is family and love."
Mia Thornton on The Real Housewives of Potomac
The Jasmine Brand claims that Mia was added to the show after star Monique Samuels quit after season five in December 2020.
"Potomac needs to fill Monique's role on the show," the source revealed to The Jasmine Brand. "Before Monique quit, production was anticipating the aftermath of Monique and Candiace – will they reconcile? Will the cast remain divided? Now that she's gone, they'll need to explore new people."
Peep This: Who Is Joey Edgar? Get Along With The Star Of 'Swamp People'
Monique Samuels announced that she was quitting the franchise during an Instagram Live. Season five showed Monique in a rift between most of the ladies, including her friend, Candiace Dillard. Monique first joined the series during season 2, which aired in 2017.
While Monique is gone, Mia looks like she is not going to let herself back down as a newbie in the show when it comes to drama. In the season six trailer, the new wife is seen throwing a whole lot of salad at another wife, Candiace Dillard. Candiace also threw more food back at Mia after that. 
Look forward to the new season of The Real Housewives of Potomac which is set to premiere on July 11, 8 pm ET on Bravo TV.