Brooke Monk, 18, is a famous American TikToker from Chile, known for posting short videos, Lip-sync, and dancing videos on her brookemonk_ TikTok account. She has a whopping 16.3 million followers on her TikTok account. 
Moreover, she also has a self-titled YouTube channel that has 733K subscribers. 
Alongside gaining immense popularity for her relatable content and flawless beauty, Brooke also received a ton of bricks. In 2019, she commented that she was a Trump supporter, and many of her followers weren't feeling that. 
Meanwhile, she also weathered a fair share of criticisms for her no-makeup looks. Stay connected with this article to learn everything about Brooke.
Brooke Monk's Trump Comment
In 2019, Brooke commented on someone's home tour video, which featured a flag supporting Trump. She wrote,
"Haha Trump flag and now you got a new follower! #Trump2020."
In October 2020, her comment surfaced after someone noticed it and soon became a whole thing. People 
Soon after Brooke realized the weight of her comment, she released a statement where she explained the reason behind her word.
"I made this comment three weeks after I downloaded TikTok and was very ignorant / misunderstood so many policies," 
She further explained, saying back then, she was essentially sheltered, and after Monk turned 18, she was able to google things that helped her see other sides to things. 
Since her comment was found, Brooke has not posted about politics on her account. However, as she has considered others' opinions and is self-aware, hopefully, she won't have to face a similar situation in the future. 
Responded To No Makeup Look Criticism
Brooke is a very passionate and creative person, and playing with makeup has become one of her favorite ways to express herself. She enjoys experimenting with traditional looks, different colors, styles, and designs. 
On her social media, she flaunted her creativity wholeheartedly. Her posts contained make-up-clad looks, viral foxy-eyes makeup with long lashes, and dark eye shadows. 
On the contrary, she received appraisal for her makeup look but received criticism for her no-makeup face. On 13th May 2021, she posted a tutorial video without makeup and explained that she could not put on makeup due to a stye on her eyes. Soon her followers grouped into supporters and adversaries. Some people pointed out saying she was nothing without makeup, and some said she is overrated. 
Also Read: Who Is Julia Haart? Everything To Know About The American Fashion Designer!
Before the hate comment rained down on her comment section, she made another clip confronting the criticisms. She once again posted her face without makeup and wrote how pretty she felt without makeup. She also displayed hate comments and clapped back at them, telling them it was all lie. 
On a positive note, Brooke's faithful followers supported her telling her she is stunning with or without makeup and suggested not to listen to jealous haters. 
Fellow TikTok star Leenda Dong also came to support her and commented,
 "with or without you still look like Disney princess Mah frand." 
Brooke thanked all the supporters for their supportive words.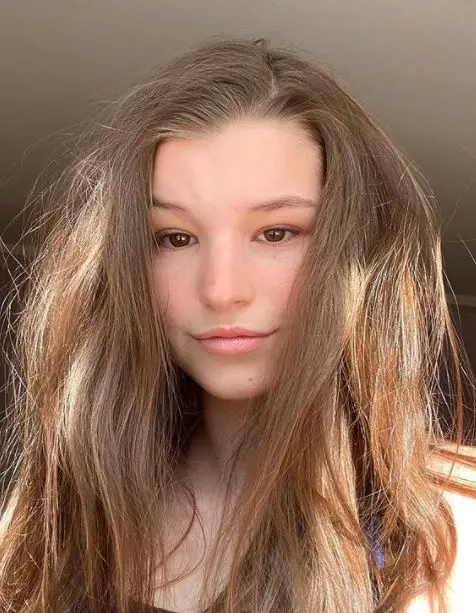 Early & Dating Life
Brooke was born on 31st January 2003 in the United States of America. She comes from a very conservative background and is a devout Christian. 
She is the middle child amongst her four siblings. However, Brooke has kept her real life, and her online persona separated. She does not share much information about her family. 
For education, Monk was homeschooled for her entire life. Of course, being homeschooled has pros and cons, but one of the pros she got was the opportunity to finish high school early. 
Don't Miss: Everything About Oliver Daemen: Making History As The Youngest Person To Reach Space
In October 2019, Brooke was introduced to TikTok and soon earned popularity. 
Moving towards her dating life, she is currently dating TikTok star and model Sam Dezz.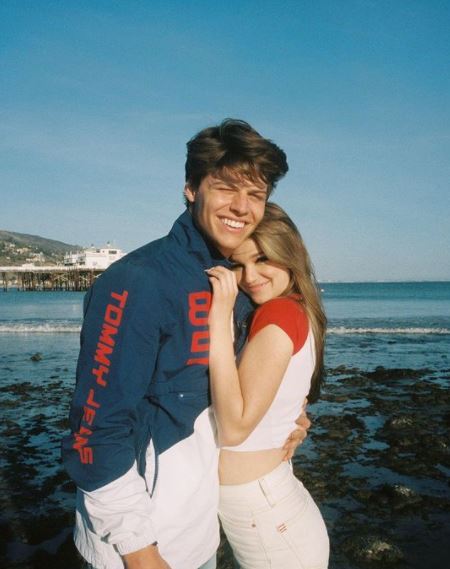 The couple first started chatting on Snapchat in 2020 and would chat every night for months. Once Brooke said she was coming to LA and asked Sam if he would hang out with her, he quickly approved.
A week later their meeting, they officially started dating. Since then, the lovebirds have created adorable chemistry. 
Both of them often make their debut on each other's Instagram account.