'Long Island Medium' star Theresa Caputo's daughter, Victoria is married now!!
Victoria exchanged her wedding vows with her fiance, Michael Mastrandrea on May 22, Saturday. 
So, who is Theresa Caputo's son-in-law? Let's get to know him through this article.
Michael Mastrandrea Bio: His Age & Family
Michael Mastrandrea was born on August 28, 1994, under the zodiac sign of Virgo. He grew up in Hicksville, New York, the United States in an Italian-American family.
Interesting Read: Who Is Dave Filoni From 'Star Wars: The Clone Wars?'
His mother, Maryann Mastrandrea, and his father often make appearances on Michael's Instagram feed.
One of those moments was when he posted a picture with his father with the caption, "Not just a Dad, but a role model and a best friend all in one. Enjoy your day pop love you"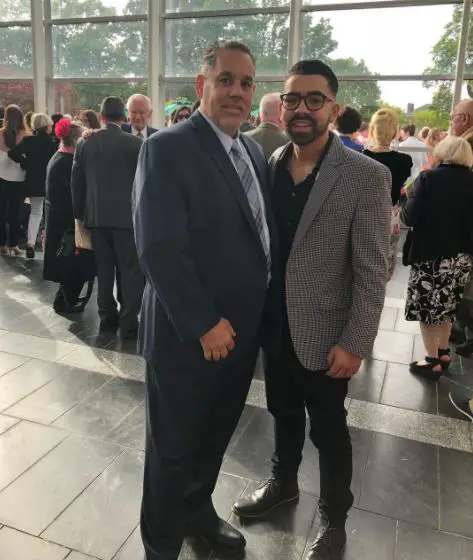 Michael has two siblings, brother Marco Mastrandrea and sister Melissa Mastrandrea. Michael spends a lot of time with his siblings and their bond can be seen in the pictures on his social media.
Marco is active on Instagram under the username @marcomastrandrea_ and Melissa can be found on Instagram under the username @melissamastrandrea
Also Read: Everything To Know About Diego Osorio | His Family And Relationship With Lindsey Vonn
While there is not much known about Michael's grandparents, we do know that he lost his grandfather in March 2020. He shared this unfortunate news on Instagram as he posted pictures of his grandfather and wrote in the caption, "No words. Everything hurts. Rest easy Nonno. I'll miss and love you forever."
Social Media
Michael is very active on his Instagram where he posts under the username @michaelmastrandrea and has more than 14.3K followers and over 167 posts.
His Instagram feed is filled with pictures of Victoria and his family. His love for Victoria seems very apparent as his Instagram bio even says, "This profile is basically a Victoria fan page"
Michael Mastrandrea and Victoria Caputo
Michael and Victoria started dating in July 2017. The first time Michael appeared on Victoria's social media was in New Year of 2017 when Victoria posted. 
More From StuffsThatMatter: Get To Know Dana Monique - The Soulful Performer From The Voice
The two got engaged after two years of dating, in February 2019. Michael posted about the special occasion on his Instagram.
His caption said, "Last night I got to propose to my best friend. Victoria you're the most beautiful girl in the world and I'm so honored and blessed to call you mine. Can't wait to live this life with you babe, I love you"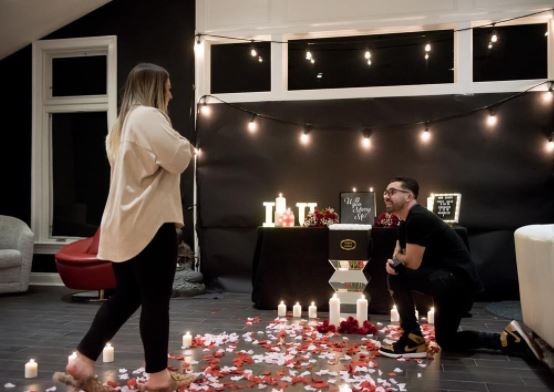 A year after getting engaged, the couple bought their first house together, in May 2020. They posted a picture of themselves on the front steps of their new home with the caption, "Holy sh** we're homeowners."
Their Wedding
Michael and Victoria finally got married on May 22, Saturday. Their wedding took place at Our Lady of Mercy Church in Hicksville, New York. 
After the ceremony, the newly-wed couple released butterflies. Then, they moved to the party to the rooftop of Hudson House in Jersey City, for the reception. The party was complemented with views of the Statue of Liberty and the Manhattan skyline. 
While You're Here: Who Is Joey Edgar? Get Along With The Star Of 'Swamp People'
After the cake, the couple shared a New York-style pizza pie, as they used the hashtag #pizzamyheart.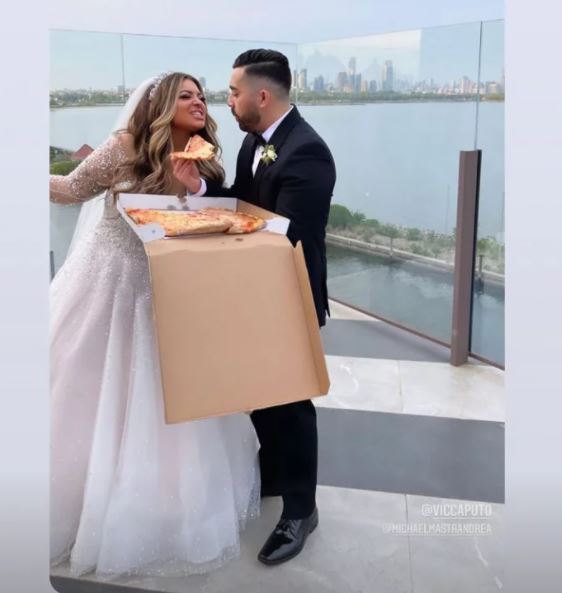 After sharing her first dance with Michael, Victoria also dedicated a song to her mother, Theresa Caputo. The mother-daughter duo danced to Carrie Underwood's 'Mama's Song.'
Theresa shared all the important moments of her daughter's wedding on her Instagram.
One of the captions on a post read, "Such a beautiful emotional PERFECT day my baby girl is MARRIED. The emotions of watching @viccaputo get married are indescribable and that she dedicated a song to me...honestly no words (crying emoji) #bride #daughter #weddingday #longislandmedium"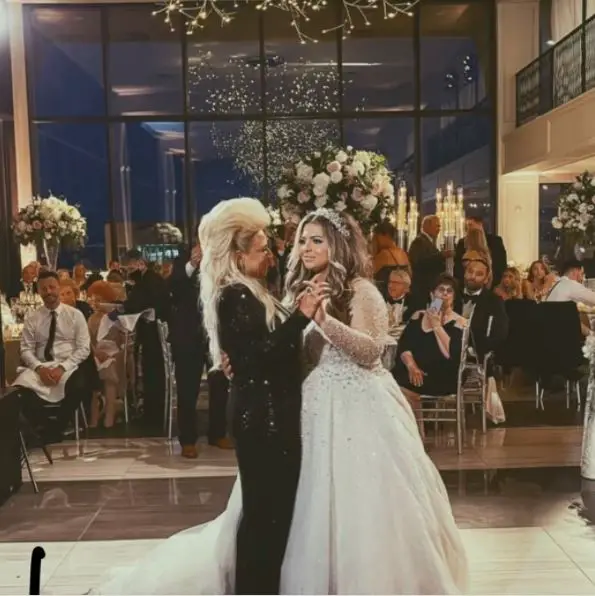 The wedding was shot by AJ Ingoglia Films (@aj_ingoglia_films on Instagram) and the event was planned by Red Haute Events (@redhauteevents on Instagram). 
Victoria and her mother appeared on Say Yes to the Dress in December 2019. The new bride "received a sign" from her grandmother during that time. 
"And my grandmother was with me when I went wedding dress shopping." - Victoria Caputo to PEOPLE