Alexa Jeong is the daughter of famous American stand-up comedian Ken Jeong (father) and Tran ho (Mother). Her father, Ken, is well known for his role as Leslie Chow in the 2008 film series The Hangover. 
Moreover, Ken is well renowned for his roles in the NBC sitcom Community and the ABC comedy Dr. Ken. He also appeared in 'Crazy Rich Asians,' a critically acclaimed film.
Despite the fact that Alexa is the daughter of a well-known actor, many people are unaware of her identity. She isn't one to make frequent appearances in the media. As a result, it's understandable that many of Ken's admirers are curious about his daughter Alexa's present activities. Is she following in the footsteps of her father?
Let's scroll down to learn everything about Alexa Jeong. 
How Old Is Alexa Jeong?
On May 26, 2007, Alexa was born in California to Ken and Tran Jeong. As of 2022, she is 15 years old. Zooey Jeong is Alexa's fraternal twin sister. In terms of nationality, she was born in the United States and has Asian ancestors.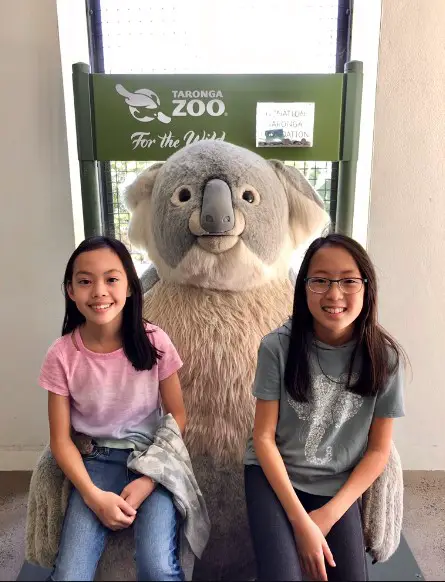 Alexa's paternal grandparents came from South Korea, and her mother comes from a Vietnamese family. Her maternal grandparents' names are unknown at this time, however, her paternal grandparents were D.K. Jeong and Young Jeong. D.K. Jeong, Alexa's grandfather, was a North Carolina A&T State University professor. He had obtained his Ph.D. in economics from Wayne State University, in fact.
Talking about Alexa's educational background, as of 2022, Alexa and her twin sister Zooey are both in high school. Their father hasn't shared much about their school or academics, but he did tell that his kids were in third grade during one of his television appearances in 2015.
Alexa's Parents Are Licensed Doctors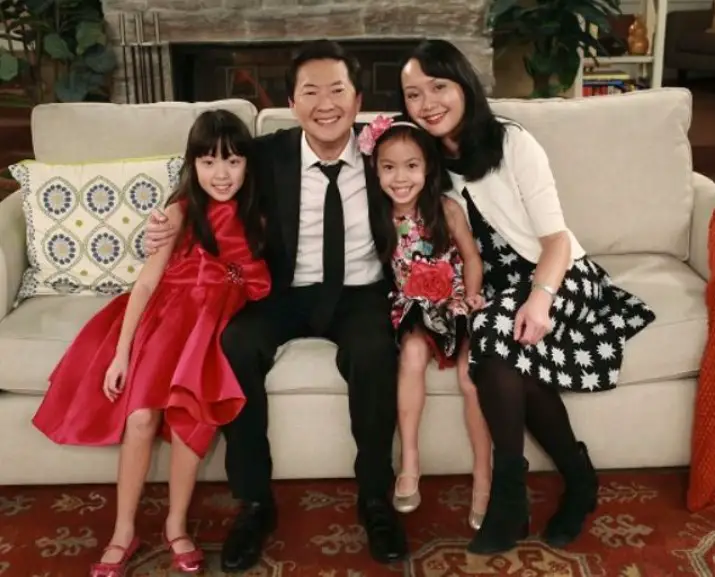 Alexa's father, Ken, is well-known as a comedian and actor, but few people are aware that he is also a licensed doctor. He is a California-licensed internal medicine physician who has quit practicing medicine since beginning his acting career. He is currently a panelist on the American version of The Masked Singer.
Alexa's mother, on the other hand, is a California-licensed family physician. She graduated from the David Geffen School of Medicine with an M.D. and has been in practice for almost two decades. However, it's unclear whether she has continued to work as a full-time doctor since the birth of her children. It's because Tran was diagnosed with cancer when her children were one year old, and her recovery took several years.
Check Out: Who Is Maria Travel? Fans Are Outraged After She Pushed K-Pop Idol IU In Cannes
Ken admitted that he was too afraid to consider what would happen if his wife abandoned them prematurely. He was also worried about how he would tell his children if Tran didn't make it. Meanwhile, on Mother's Day in 2011, Ken wrote a lengthy essay for the Huffington Post in which he paid a poignant tribute to his wife.
Ken thanked his wife for being so brave during her treatments in his blog. He wrote, 
"She fought back against cancer with everything she had for our girls so that they would grow up knowing a mother's love, a mother's instinct, a mother's touch."
Tran Jeong was cancer-free in 2010, over two years after her diagnosis, after sixteen chemotherapy sessions, a mastectomy, and radiation. She now lives a healthy life.
Where is Alexa Jeong Now?
As previously stated, Alexa is 15 years old and is now enrolled in high school. She is still a few years away from launching her own business and earning money. So, for the time being, we can fairly assume Alexa lives in Calabasas with her parents and twin sister.
Continue Reading: What Happened Between Too Hot To Handle Star Harry Jowsey & Khloé Kardashian? How The Dating Rumor Sparked?
Alexa's parents purchased a property in Calabasas, California for $3.95 million in 2016. The property offers a total living area of almost 6,700 square feet, with well-designed rooms and a modern chef's kitchen.