Kaylee Bryant believes that people should be free to love whomever their hearts desire without apologizing for it. She is an American actress known for her role in The CW's Legacies, a spin-off of The Vampire Diaries. 
In celebration of Pride Month, Bryant posted a photo of herself waving the rainbow-colored flag that has become synonymous with the LGBTQ+ movement. 
Alongside various emojis, she wrote, "Hi, my name is Kaylee and I'm queer! Happy Pride Month!" 
She's holding a rainbow flag, sticking out her tongue, and wearing a t-shirt that says, "Be the bold queer you needed to see in your youth."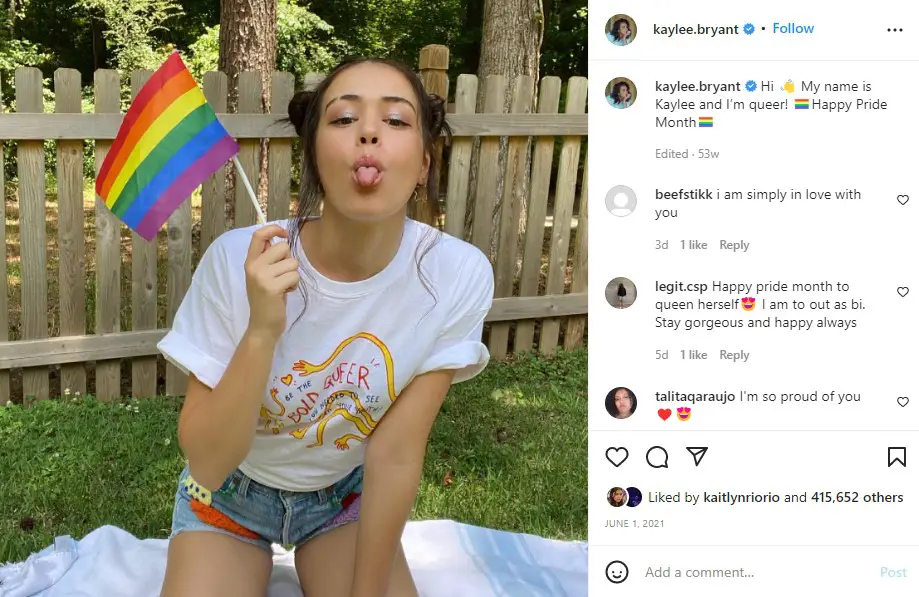 Kaylee Bryant Came out In June 2021
Kaylee Bryant kicked off Pride Month in the nicest way possible in June 2021, by revealing that she is queer! 
Following her notorious Instagram post, Bryant told BuzzFeed about how playing the first pansexual teen in The Vampire Diaries world helped her come out, and the importance of queer representation on TV.
"I felt a lot of pressure when I initially booked Josie because I was still figuring out who I was and what my label was," she told the pub. "And playing a character who was so comfortable in who she was, it was inspiring [to me] in a way that I think a lot of other people watching the show have been inspired. I have so many people constantly telling me that watching Josie on the show has made them feel more comfortable in themselves. It's kind of amazing that we all have the same experience in that having queer representation makes you more comfortable."
Bryant was an outspoken supporter of the LGBTQIA+ community even before she came out to the world. She wears purple every year on GLAAD's Spirit Day, a global day when people can "visibly show support with youth and participate in the world's largest, most visible LGBTQ anti-bullying campaign" by wearing purple.
Kaylee As Josie Saltzman On Legacies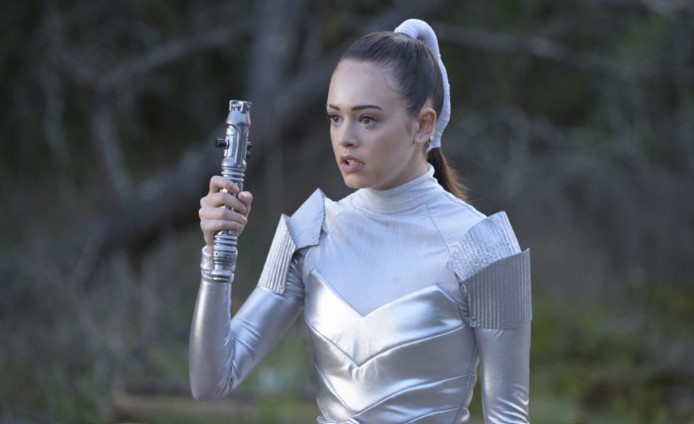 Kaylee played Josie Saltzman on Legacies, a teen twin "siphoner," a type of witch born with the ability to siphon magic from other sources and utilize it for their own purposes. Saltzman is the show's first pansexual character and the Vampire Diaries universe's first pansexual character. She has been proven to be involved with people of various genders.
Don't Miss: What Is Jesse James Keitel's Gender, Boy/Girl/Nonbinary? Facts On Her Parents, Net Worth, Family, Dating
Legacies returned to The CW this autumn for its fourth season, airing on Thursday nights at 9 p.m. in 2021. Unfortunately, she is no longer a part of Legacies.