Luke Taylor, the TikTok-famous vocalist known for his extraordinarily deep voice came on Sunday's edition of "American Idol" and performed Johnny Cash's "Ring of Fire" in his audition, which caught the judges' attention. We've compiled all of the information on Luke Taylor, for all of his followers here.
Luke Taylor: Age & Early Life
Luke Taylor was born in West Chester, Pennsylvania, on September 17, 2001. His father, Robert Taylor, and his mother, Dr. Carol Taylor. Luke has a successful baker sister, Abigail Taylor. Virgo is his zodiac sign.
Taylor graduated from Garnet Valley High School in 2020, and he was extensively involved in several performances and musicals throughout his time there. He went on to Liberty University to study Vocal Performance after graduation. Luke, who stands at 5ft 9inches tall, worked as a carpenter for two years before entering the show.
From A Regular Youngster To A Celebrity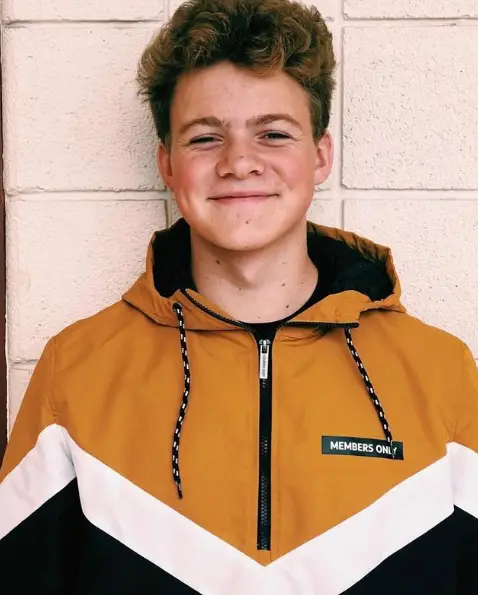 Luke Taylor went from a regular youngster to an online celebrity when he joined TikTok for the first time during the pandemic in December 2020, with his first-ever video performing Toby Keith's Beer for My Horse. He admits to making the account "as a joke," but his distinct voice quickly became a success on the platform.
His duet video with @nathanevans on "Shanty-tok" became popular on TikTok. Since it was posted, the video has received over 11 million views. Taylor claims that around the age of 17, his voice shifted and grew heavier on the bass. He also emphasized that basso profondo singers, like himself, employ air to create a deep, echoing voice.
American Idol auditioned Luke Taylor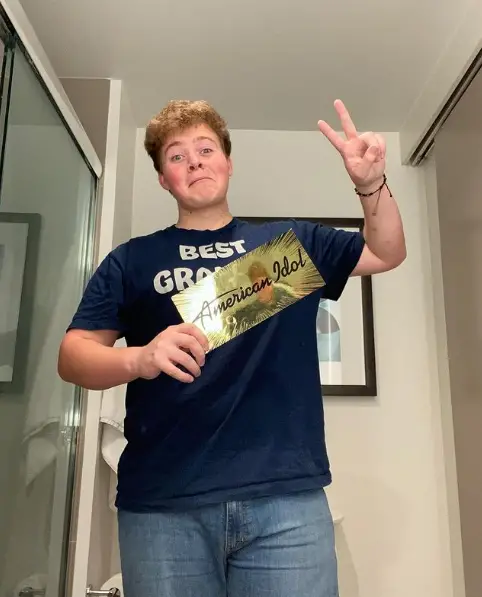 The current season of American Idol marks the show's 20th anniversary. His tremendously deep voice stunned judges Katy Perry, Lionel Richie, and Luke Bryan on Sunday's "American Idol." He feigned to narrate a movie trailer about Bryan as part of his audition, in addition to covering "Ring of Fire." He also sang "Frosty The Snowman" at Bryan's request.
Perry voted against sending Taylor to Hollywood, citing concerns that his voice would be "funny but not genuinely able to finish." Richie and Bryan both agreed to send him on his way, allowing him to compete at Hollywood Week.
Luke Taylor's fans are ecstatic to watch their favorite TikToker's journey on the show. Luke also shocked his supporters by uploading a photo of himself holding one of the three platinum tickets available on the program, which will let them to avoid the first week of Hollywood eliminations and be revealed as the show's broadcast unfolds.
Net Worth 
Luke Taylor, an ambitious singer on the rise, is now believed to have a net worth of $100,000.
Luke Taylor's Girlfriend?
While Luke Taylor has shown the world his vocal range, he has remained tight-lipped about his dating status. His social media accounts do not indicate that he has a girlfriend. As of March 2022, Luke appears to be single and has not verified being in a relationship.
Social media presence
Luke Taylor, the internet superstar known for his extraordinarily strong voice, has 31.7k Instagram followers under the name @ luke.the.voice_. Luke's voice account @_luke.the.voice_ has 2.2 million followers and 30.6 million likes on TikTok, a music-sharing app.