Dana Monique said goodbye to The Voice on Tuesday during this week's semifinal results of Season 20. 
She left quite the presence during her time in the show, so let's get to know her on a more familiar level. 
Dana Monique's Bio
Dana Monique was born on July 25, 1979, under the zodiac sign of Leo. 
It should come as no surprise that Dana's family is very music-oriented and Dana grew up singing in church. Her father, Garry Brown, has performed in a jazz band while her mother, Anna Boney-Brown has run the ministry of music.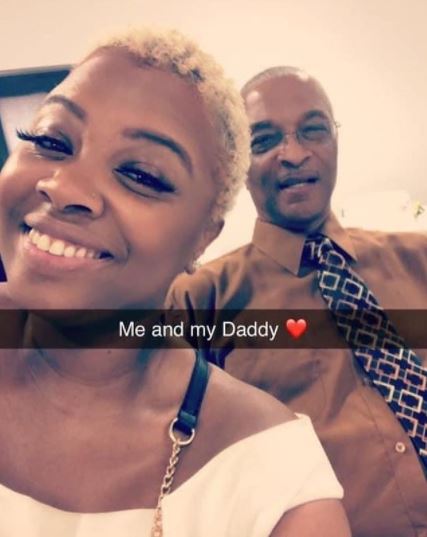 Even her aunts have a passion for singing and Dana is very close to her aunt, Angelina Hudson and husband Keith Hudson.
More From StuffsThatMatter: Who Is Jason Knauf? His Family Background Is Quite Intriguing
She even posted a video on her Instagram, showing her grandfather's reaction to her audition on The Voice.
Dana Has Always Loved Singing
Dana performed her first church solo when she was 12 years old and was already touring as a background singer by the age of 15. 
She went on performing as a background singer for most of her career. However, she didn't want to limit herself to it. So, she took a job as a headliner singer on a cruise ship. 
Her Journey on The Voice
Dana sang 'Freeway of Love' during the blind auditions and earned two chair-turns from John Legend and Nick Jonas. She chose Team Nick, stating that she had "something to prove" as Nick said as the only coach who had yet to win. 
After that, Dana battled against Devan Blake Jones with 'Stuck with U.' Then, we saw her during the knockouts where Dana took on 'Nutbush City Limits,' against fellow competitor Keegan Ferrell.
During her first live show performance, Dana sang 'Free Your Mind' in the Top 17. Nick chose her to advance to the semifinals. 
While You're Here: Who is Siesta Key Star Amanda Miller? Who is she Dating?
Then, for the week's Top 9 show, Dana went with Bruno Mars' 'Leave the Door Open' but didn't earn enough overnight votes to advance. 
She was given a final chance to get more impressions, but her performance of 'Caught Up in the Rapture' lost to Jordan Matthew Young of Team Blake.
Dana Monique is A Proud Mother
Dana Monique is a mother to two kids. She has a son and a daughter. Her son goes by the stage name, 'Salvatixn,' and has dropped a few songs of his own. 
According to Dana, her son came from an unexpected pregnancy but she is very thankful to have him in her life. In one of her Instagram posts where she wished her son on his 18th birthday, she wrote a long message to her firstborn:
"To my FIRST BORN, MY ONE AND ONLY SON. I have so much I want to say but I know I won't get through it without crying my face off!!"
"You are the sweetest young man to everyone you meet. You are focused, well spoken and sure about your vision for your life. I can't wait to see what happens in your adult life. Your path is set…."
She shared her story in the caption, recalling how scared she was when she found out she was pregnant. Dana was one week from graduating from nursing school during that time.
Interesting Read: Who Is The Bachelorette Star James Bonsall? Everything About A Mystery Man
She was nauseous during her internship and didn't know what was happening. Apparently, it took her visits to three hospitals and eight pregnancy tests, to be sure that she was actually pregnant.
Her son introduces himself as a fashion model on his Instagram bio under the username @vatixnshii
Dana also has a daughter, who often appears on her Instagram feed. She is also interested in makeup and has an Instagram account under the username @itz.miyababy
Social Media
Dana can be found on Instagram under the username @thedanamonique where she is very active. She often posts about her family and other updates on her Instagram. 
Also Read: Meet Jack Whitehall's Girlfriend Roxy Horner | Everything About The Fashion Model
She finally opened a Twitter account in March 2021, under the username @thedanamonique. On her Twitter bio, Dana introduces herself as "just a southern girl who loves to sing...Season 20 THE VOICE YA FAVORITE AUNTIE"