Country singer Brooke Eden and her longtime girlfriend, Hilary Hoover are engaged!!
So, who is the woman who has captured the heart of the lovely country artist? Let's get to know Hilary Hoover a bit more through this article.
Hilary Hoover's Bio
Hilary Hoover was born on September 28, 1989, under the zodiac sign of Libra. She grew up in Carmel, Indiana, with three siblings, sister Abby Hoover Cortez, and two brothers, Grant and Griffin Hoover.
Abby is married with three kids. She is a speech-language pathologist by profession, contributing to IU Health North Hospital and Riley Children's Health. 
Peep This: Who Is Justice Smith? The Actor Is Set To Appear In 'Jurassic World: Dominion'
While there is not much detail on Hilary's parents, she often shares pictures of them on Instagram.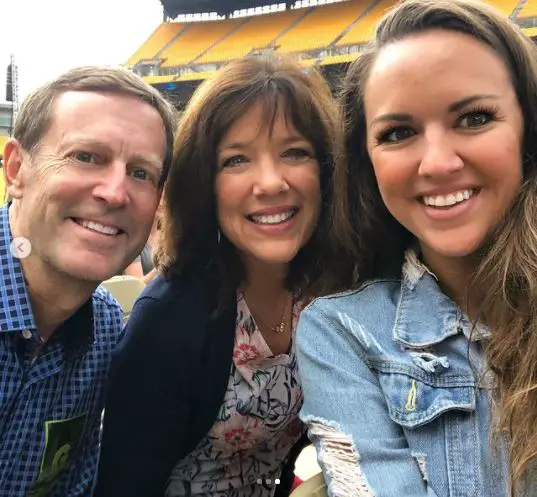 For her education, Hilary went to Purdue University and graduated with a Bachelor of Arts degree in Communication, Management in 2012.
Her Career
While attending college, Hilary went to work in the Sports Production team for Newschannel 5 in May 2011. 
She then started working as an Editorial Assistant in All Access Music Group, Inc. in May 2012. She worked there until November 2012.
Hilary then went to work with Broken Bow Music Group in November 2012. As of now, she is contributing as the Northeast Regional Promotion Director after almost 8 years in the company.
Interesting Read: Insight Empire Star Bryshere Gray's Wife, Candice Jimdar!
As a radio promoter, Hilary is currently putting her experience while working with American singer Garth Brooks, who she often calls "bossman" and "Nashville dad" whenever she gets the chance.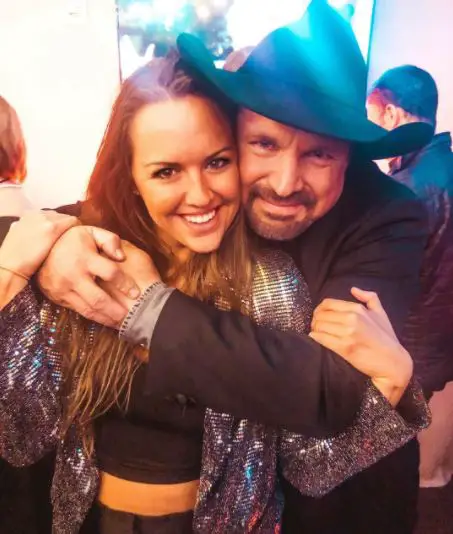 Hilary has also worked at Brooke Eden's record label, where the two met.
Hilary Hoover is Engaged to Brooke Eden
Hilary and Brooke started dating on December 8, 2015. According to Eden, she had bought the two matching necklaces that said '50/50' by Christmas of that year. 
Hilary claims that that gesture was represented in their proposals that took place on May 13, Thursday. Yes, there was a proposal from both sides.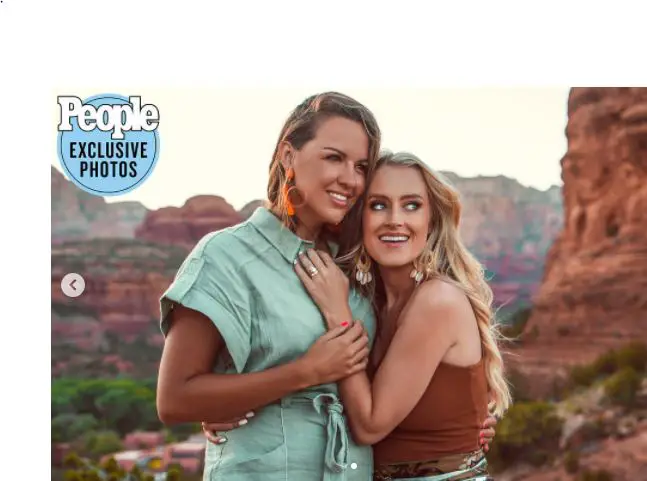 The couple had been talking about engagement for some time now. "I told her that I was going to make her go first," Hoover says to the PEOPLE. "Then about two or three months ago, I looked at her, and I was like, 'I can tell you're ready any time.' And she's like, 'I am.' And I'm like, 'Okay, then all bets are off. The order can be whatever it's gonna be.'"
And somehow, it was Hilary who got to make the first move, in their Nashville home, presenting a greeting card that informed her they were about to fly off for a getaway.
While You're Here: Everything About Mia Thornton From 'The Real Housewives Of Potomac'
Throughout the journey, there were several greeting cards that expressed Hilary's feelings better in a written form, until they landed.
Since the luggage that Hilary had prepared with all proposal-worthy clothes, didn't make it, she decided to improvise with the sudden change in her plans.
She proposed at the private pool of the resort they were staying in, at sunset when both the women were in their swimsuits.
On the other hand, Eden was also coincidentally prepared with a surprise proposal during their trip. On Saturday, they had gotten ready for what Eden had told Hilary was a PEOPLE interview.
However, when they got to the rooftop terrace, there were no reporters. And Eden was quick to break her act as she announced, "Yes, I'm proposing to you."
That was how their dog, Dolly, arrived at the scene with the rings attached to her collar. Soon enough, more surprises dropped as several of the couple's close friends and family members showed up from a nearby stairwell.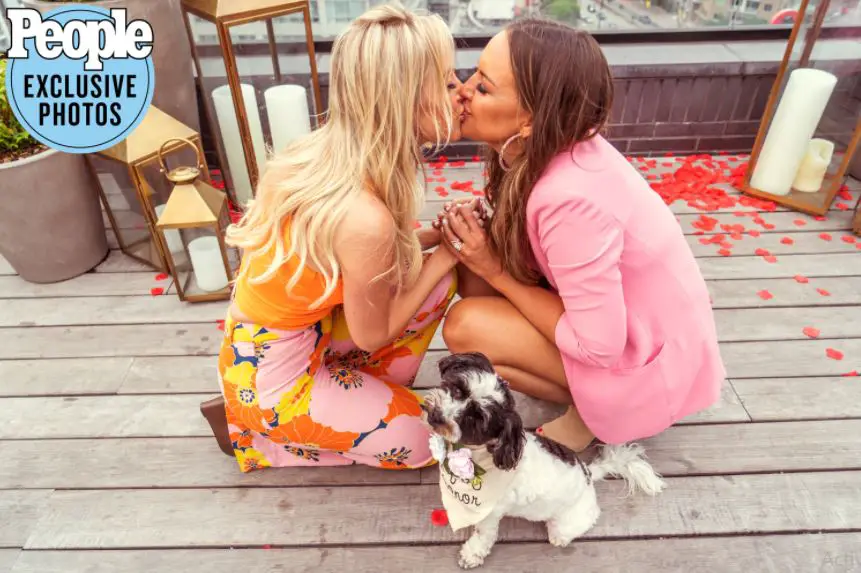 The couple had been shopping for the rings for months before finally settling on stacking rings. Hilary picked out five rings that consisted of two diamond pavé bands, another emphasized with turquoise, a diamond solitaire one and a tiara-shaped band. 
Eden chose four rings: two diamond-studded, tiara-shaped bands with a third, a diamond solitaire, and they are crowned by a V-shaped gold band.