Former Hype House member Riley Hubatka is a talented, beautiful, and young social media celebrity who is well-known around the world. She rose to prominence as a result of her TikTok account, which focuses on Memes and Comedic Clips.
Riley Hubatka can also be found on Instagram and YouTube. The YouTube Channel features extended Q&A, Vlogs, and Makeup content.
Moreover, Riley got in a feud with a small company that accused her of using a free product. 
Who Is Riley Hubatka?
Riley Hubatka turns 20 in 2022. Riley was born on September 3, 2001, in Portland, Oregon, in the United States. Riley's zodiac sign is Virgo.
Riley Hubatka's mother is Kelly Hubatka, and her father is Larry Hubatka. Her father is a successful businessman in Portland, according to her professional information; nevertheless, her mother is also a Businesswoman.
Riley Hubatka has three sisters: Lily Hubatka, Lucy Hubatka, and Audrey Hubatka.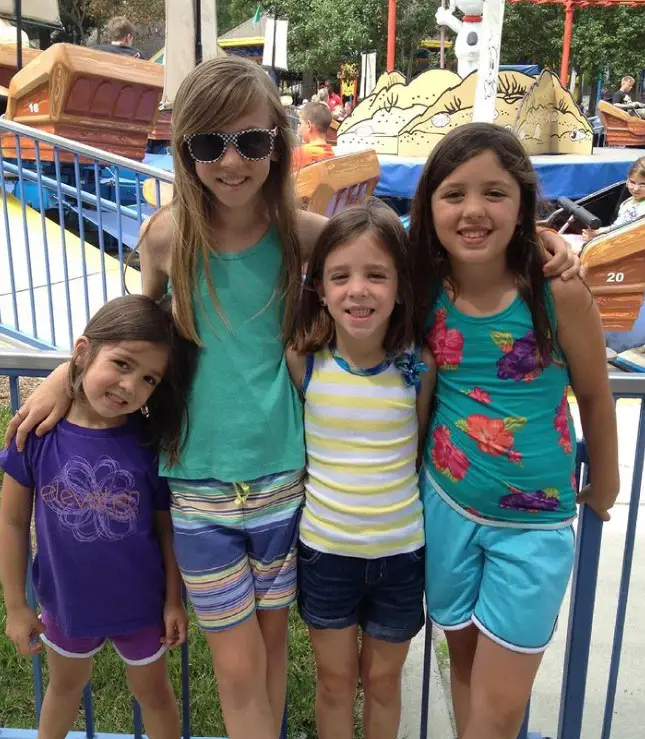 Talking about Riley's ethnicity father is Asian American and her mother is white.
Did She Date Vinnie Hacker?
Riley never dated Vinnie Hacker; however, she followed Vinnie on Instagram. Vinnie Hacker is a Tiktok Star, Social Media Influencer, and Model who is well-known throughout the world due to his online presence.
Moreover, Riley was also linked with Bryce Hall. Rumors that Bryce Hall and Riley Hubatka were dating first surfaced around July 2021, when a video of Bryce kissing a mysterious girl in a club, whom many assumed was Riley, surfaced.
The couple swiftly responded to the rumors in a TikTok video at the time, with Bryce saying, "she's like my sister!" Riley joked, "Get his name out of my comments right now."
Riley cleared up the air and said, "That was never a confirmed relationship," she said. "I know that there were so, so many different theories about what was going on. People thought that we were hooking up." However, Riley clarified: "We actually were not, we literally were just hanging out."

"I'll put it like this, I was in LA for a month and a half, two months. I was out there, I was just having a good time, hanging out with people that I normally don't get to see, and were we flirting? Yeah, sure. But it was never a confirmed relationship. I was also leaving and we both knew that so nothing was ever gonna come out of it."

"We're good friends, and nothing has really changed. Was I maybe being cryptic with some of my tweets? Yeah. I'm also kind of immature, so…"
Riley Was Accused By Homesick. Co
Former Hype House member Riley Hubatka was accused of using free things from small companies.
The business (Homesick. co) owner stated that she first contacted Hubatka on February 9, 2021, asking if she could provide the influencer with a free bespoke crewneck in exchange for social media shout-outs. 
Hubatka responded on February 19 and agreed, after which the two worked back and forth to complete the design. On April 6, 2021, the owner mailed out her crewneck, and after continuously asking Hubatka if she had it, the TikToker posted her stuff on Instagram on April 14. 
See More: Influencer Niece Waidhofer Took Her Own Life | Ended Her Long Battle With Mental Health Issues At 31
However, because Hubatka had failed to post the TikTok videos as promised, the firm owner was forced to contact her and remind her.
Hubatka eventually stated that the TikToks would be published, but she couldn't predict when because she was too busy. According to the owner, this event occurred prior to influencers being compensated for advertisements. Hubatka had not posted since August. The owner ended her video by urging viewers to return for Part 2 with a video description, 
"I've never wanted to do this, but it's been over a year and a half and I want to warn other small businesses."
Commenters appeared to blame the firm owner, implying that she should be grateful Hubatka highlighted her brand on Instagram. However, she defended herself, claiming that it was not what they had agreed upon and that if she had known Hubatka would do that, she would not have provided her with any items at all.
Riley's Response To Accusation
According to Hubatka's response, which The Original Tiktokroom posted, she looks to have kept her end of the bargain. As soon as she received the product, the TikTok user uploaded a photo of it and tagged her business. She even provided the owner with a photo of herself wearing the product so that she could submit it if she couldn't.
Hubatka indicated that she was moving and dealing with a number of behind-the-scenes issues that she did not want to address publicly.
"It was not a priority for me to upload a photo of myself with a crew neck as I had previously posted for her and mentioned her company." We had discussed it via DM and I assumed everything was fine."
She later apologized for being unable to upload the videos and stated that she has always supported small companies. Hubatka ended the message by apologizing again and said she had a lot going on at the time.