Ruksana Carroll has been in several reality shows. In addition, she has been on various TV shows, ranging from The Newlywed Game to Family Feud.
She's added another TV program to her portfolio now that she's starring in Netflix's, The Circle.
Ruksana Carroll On The Circle
Season 3 of Netflix's The Circle features Ruksana Carroll. Nick Uhlenhuth, Calvin Kiing Crooks, Chanel & Ava Marie Capra, Matt Pappadia, Daniel Cusimano, Kai Ghost, and Michelle Rider were among those that joined her.
To make it official, Ruksana Carroll went on her Instagram and wrote,
"Allow me to reintroduce myself ☺️ Catch me on Season 3 of @thecirclenetflix! Wednesdays starting Sept 8 on @netflix!!"
Age, Height, Family, Job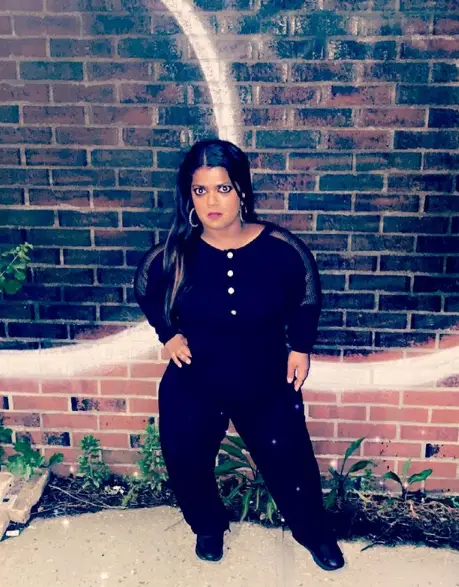 On February 1, 2021, Ruksana Carroll turned 35 years old. Ruksana Carroll (maiden Syed) was born to Abdulla Syed and Rahuma Syed in Union, New Jersey, as their only child. Her parents are from Kerala, India; therefore, she has South Indian-American ancestry.
Rukasana's parents have been married for almost 40 years and have three children. She said her father encouraged her to stand up for herself and accept nothing from anybody else.
On the other hand, her mother is a quiet woman who studied at the National Institute of Technology in Calicut. Rahma is a cook, according to her Instagram, and she posts about it. She also maintained a YouTube channel where she marketed her Indian culinary dishes.
Ruksana stands at 4 feet 4 inches tall (1.32 meters). As a result, she is classified as a little person. However, she never allowed that to stop her from achieving her life's objectives. She also said that she was the only person of low stature in her family of over 300 cousins.
In an interview, Ruksana Carroll said that she began working at the age of 15. Her first employment was in retail, where she was discriminated against by her coworkers. Even though her boss was quite supportive of her, she finally left her work due to the situation.
She did, however, have several harrowing anecdotes to tell regarding discrimination she had suffered as a result of her tiny stature. She also commented that when she applied for a job in retail for a shoe company, the district manager refused to hire her due to her small stature.
Ruksana has been working as a Senior Payroll Administrator since August 2021.
She participated on Family Feud alongside her spouse and in-laws in addition to her normal employment. They were certain that the judges had been struck by their sense of humor, good attitudes, and uniqueness during the audition procedure.
Her cousin, Fantasia Parker, who was also on the show, pitched the idea to the family and filled out the application. In October 2017, they submitted applications and flew to Connecticut. They then traveled to Los Angeles to shoot two episodes.
In 2012, the Carroll family participated on The Newlywed Game. As a consequence of that encounter, she and her husband won an all-expenses-paid trip to a resort in St. Croix.
Her family was asked back to be a part of a special tournament on Family Feud after their initial appearance, but they did not win the second time.
Ruksana Carroll's husband and daughter
Ruksana Carroll and her husband Wayne Carroll Jr. met for the first time when they were both 15 years old and in high school. Ruksana revealed that she initially despised and despised him for stating, "I'd get with you." However, they later found that they were in the same Spanish class.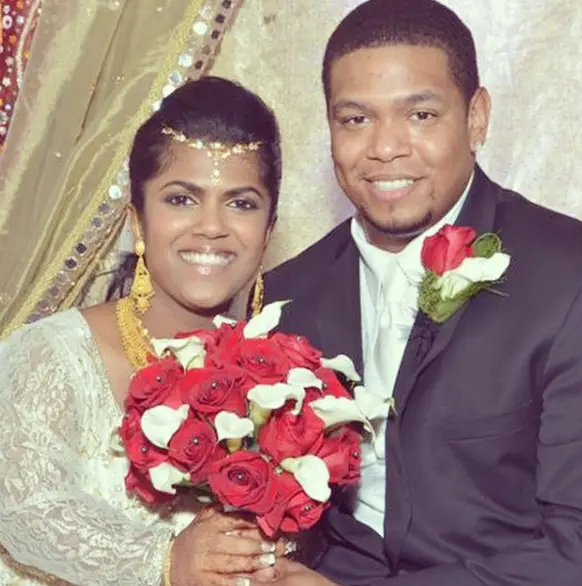 Ruksana graduated from college in 2010, and her graduation celebration evolved into an engagement party. However, instead of presenting her with a ring, her husband asked for her hand in front of her parents.
Her parents had known Wayne for a long time, and her father was first hesitant, claiming that Wayne would be too big for her at 6 feet 1 inch. However, she had previously informed her mother that Wayne desired to marry her. Her mother responded that she needed to speak with Ruksana's father and other family members first.
They married on July 13, 2012, and have been together ever since. Yaara Carroll, their 6-year-old daughter, was born to them on June 6, 2021.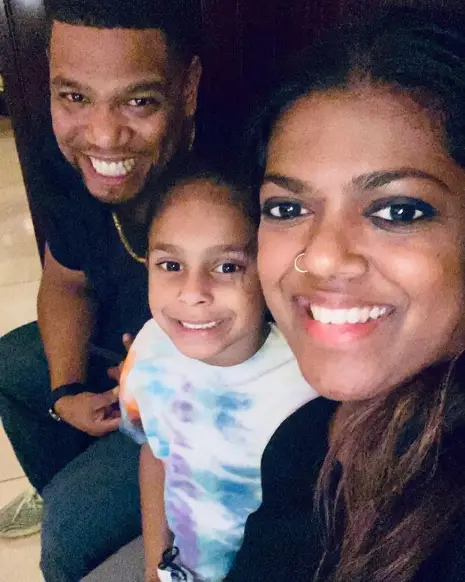 On their wedding anniversary, her husband wrote:
"Happy Anniversary to my other half! ( #IYKYK ) Babe… we've been through the best and worst of times. You name it, we've did it! I really couldn't imagine going through life without you and our beautiful, smart, and talented daughter."
"For her, your love, your affection, our family, and our life I thank you for! You have always held me down when I really thought all was lost. But also, you kicked me in the ass and NEVER let me give up when it came to my goals and accomplishments, "
Wayne concluded his post by saying,
"So with that being said… I get it now! I always used to wonder who does the Lion turn to when they are feeling weak, or broken… and it's his Queen! You are my strength when weak. My rock My solace My everything! #HappyAnniversary"
Her Instagram, Facebook & Youtube 
A native of New Jersey, she has two Facebook accounts. @Ruksana Syed-Carroll has 493 friends on her personal Facebook account. The other @Ruksana Syed Carroll, on the other hand, has over 1,000 Facebook pals.
Ruksana Carroll @ruksanacarroll is her Instagram handle and has a total of 1,421 followers with 31 postings.
Ruksana has 127 followers on her YouTube account @Ruksana Syed-Carroll. She and her husband also have a YouTube channel called @Ruksana & Wayne Carroll. 54 people subscribed to the channel.