Gavin McGregor Rossdale, a 55-year-old British musician, singer, songwriter, and actor, is best known for his work with Bush as the main singer and rhythm guitarist.
According to reports, Gavin Rossdale is dating model Gwen Singer. This year, the two fueled relationship rumors just days before Gwen Stefani, Rossdale's ex-wife, married Blake Shelton.
The couple began dating in April, according to The Sun. According to sources close to the pair, they are now enjoying a good time together.
"Gavin and Gwen both find each other hot and they're having fun together.

"It's still early days because they have only known each other a few months but it is all going well.

"She is drop-dead gorgeous and has loads of men chasing her but she was really drawn to Gavin, as he was to her.

"They have been spending time together in Los Angeles and seeing how it goes. Neither of them is in any rush to make it serious."
Gavin is the father of Daisy Lowe, a fashion model who is six years older than his new partner at 32. The singer, who has three children with his ex-wife, has previously stated that he is "not very good" at relationships.
Following his breakup with model Sophia Thomalla, he said:
"I keep getting screwed up and screwed over in all these relationships. I'm not very good at them, I guess.
Gavin, married to American singer-songwriter Gwen Stefani from 2002 until 2016, questioned if he could reconcile being a father with having a good marriage. The ex-couple recently reunited for their son's football game but allegedly kept their distance.
Gwen Singer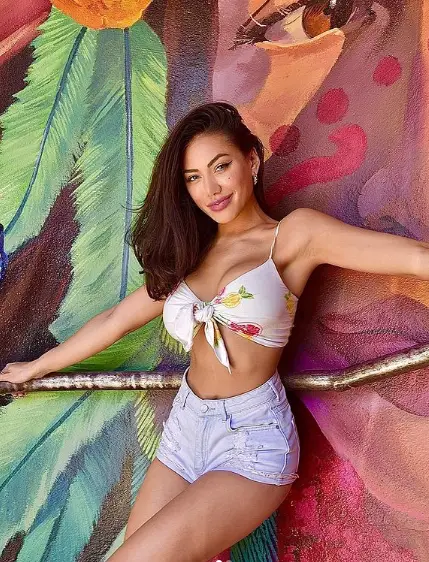 Gwen Singer is a model and social media influencer from Los Angeles who is 26 years old. She is also well-known on other social media sites, with over one million Instagram followers.
She has starred in the music videos Better Belief by Young Thug, The Weekend, and Belly. The model recently made headlines after rumors of a connection with Gavin Rossdale surfaced. Gwen and Gavin are over 30 years apart in age. She is also six years younger than the eldest daughter the Gavin.
Even though the relationship is still young, Gwen is spending time at Gavin's house. The couple is said to have just taken a brief holiday in Malibu.
Social Media account of Gwen Singer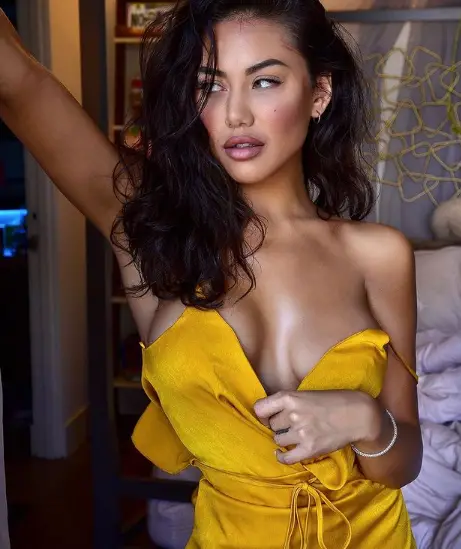 If you're familiar with Singer, it's probably because of her large Instagram following. Gwen's social media presence is undeniably strong, with over 1.3 million followers.
The model, who goes by the handle @gwensinger on her Instagram account with 1.3 million followers, is known for posting perfectly-angled selfies and bikini photos by the pool.
We can also find her on Twitter as @wakeupwithgwen with her bio; follow me here for teasers & shameless self-promo 😋 Retweet me to support me & get noticed 💋
POV with Gwen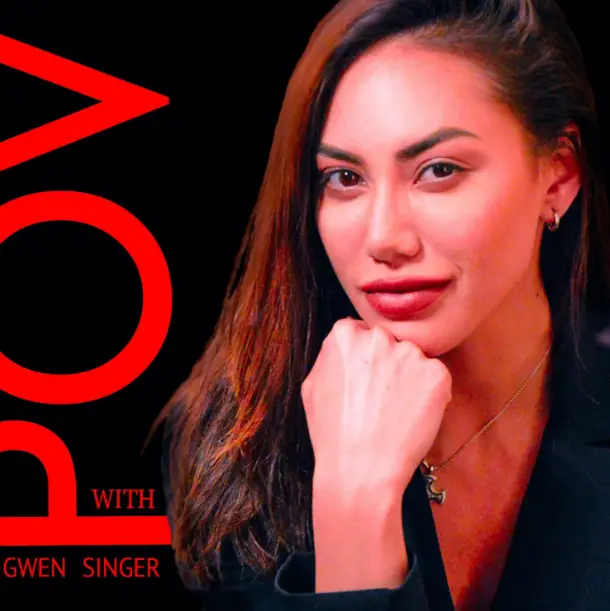 She also podcast  POV with Gwen, a podcast in which she interviews other content creators, producers, and entrepreneurs. She has a separate Instagram handle for her podcast @povwithgwen with 2,364 followers.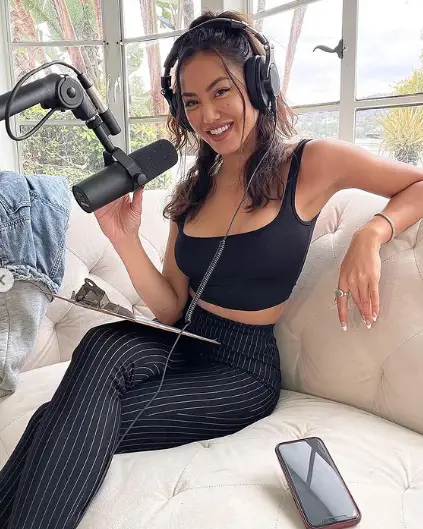 Singer also advertises her website, allowing fans to give her a gift, contact her, and join her fan account to have "unrestricted access to unreleased photographs and private videos."
Gwen charges $10 per month for access to her fan account.
"Currently, my VIP Onlyfans are the only location to view my uncensored photos," the model's official website states. However, for my weekly live streams, I've created a free Onlyfans account below! Every Wednesday at 8 p.m. PST, join me there for my LIVE PASTY PODCAST!"
Facts On Singer
Gwen Singer was born on 4th April 1995. She seemed to acquire an American nationality, although she has not shared her hometown and family-related stories. On her 4th July IG post, she wrote she was not always proud of America, but she is grateful for the country. 
She stands at the height of 5 feet 7 inches (1.70 meters) and has measurements of 38-26-38 inches. She was also rumored to have done plastic surgery. However, she has neither confirmed nor denied the swirling speculations. 
Gwen is said to have an estimated net worth of $300K,