Deadliest Catch Season 16 premiere had several surprises in store for the viewers. Jonathan had been a regular cast on the show but later left the show to enjoy his post-retirement life. His fans were left heartbroken but were soon filled with excitement to see the unexpected return of Jonathan Hillstrand. 
Moreover, along with his return, fans also got a chance to meet his wife Heather Hillstrand, who made an appearance on the hit reality TV show.
Let's learn how Jonathan Hillstrand and Heather met and also unveil more about Heather.
Who Is Heather Hillstrand?
Heather Hillstrand was born on 6th September 1970, making her Virgo. Her parents David Weeks (died on 31st October 2018 at 79) and Mary Ann weeks raised her alongside her two siblings Julie Whittaker and Marlee Weeks. 
Heather's sister Marlee is gay and has a partner name Mary and on the other hand, her other sister Julie is married to a guy named Mark Whittaker. 
Despite being a wife of a well-known personality, Heather has opted to keep her life private. However, thanks to her husband Johnathan because of whom she did work on a few reality series. 
Continue Reading: Who Is Michael Mastrandrea? 'Long Island Medium' Star Theresa Caputo Welcomes Son-In-Law
She has made an appearance three times on the small screen; the first appearance in Deadliest Catch in 2020, a second time on After the Catch, and the third were for the Deadliest Catch: Time Bandit Returns. 
So far, Heather has made an estimated net worth of $750K; meanwhile, her husband Jonathan has an estimated net worth of $2.2 million per Celebrity Net Worth. 
Heather & Jonathan Relationship 
Heather first met her husband Jonathan Hillstrand at a church. They dated for a few years before getting hitched in 2017 in Las Vegas. During their wedding, Jonathan tried to serenade his new wife; however, he ended up pouring happy tears before finishing the song.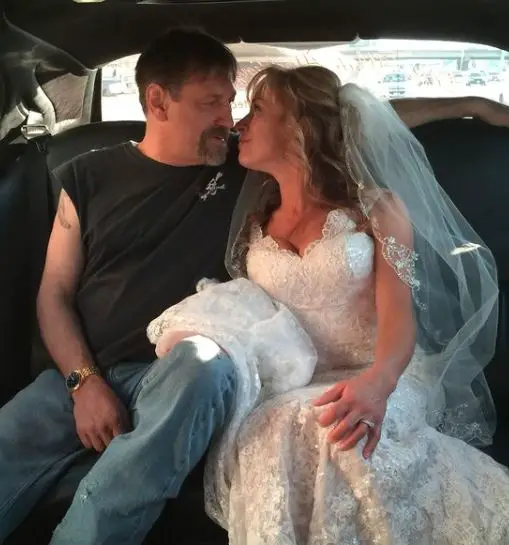 It has already been four years of their marriage, and the love between them is blooming more day by day. The couple often goes on a trip to beautiful and exotic places. Heather also accompanied her husband in his crab fishing adventures. 
Past Relationship
Heather's marriage with Jonathan is her second marriage. She was previously married and shared three kids; Bayley Lichtenberg, Kassandra Thompson (step-daughter), and Cambre Schmidt (nee Lichtenberg). 
Although Kassandra is her stepdaughter, their relationship is no less than a birth mother and daughter. 
Meanwhile, Heather's present husband Jonathan was also previously married and had two children; a son and a daughter. 
Hillstrand's two daughters are already married and have children. 
Interesting Facts 
Heather stands at the height of 5 feet 4 inches (1.62 meters). 
She is not active on social media like Instagram, Twitter, TikTok; however, she has a Facebook account. 
She is often featured on her husband's Instagram account. 
Her husband, Jonathan, 57, stands at 6 feet 2 inches (1.87 meters).