Stephen Satterfield has been gaining quite some attention with his appearance as the host of the new Netflix series, 'High On The Hog: How African American Cuisine Transformed America.' 
So, let's get to know the person exploring all these unique cuisines.
Stephen Satterfield's Bio
Stephen Satterfield was born on April 25, 1985, under the zodiac sign of Taurus.
Stephen is very open about his love for his parents. In one of his Instagram posts, he wished them on their 36th marriage anniversary in June 2018.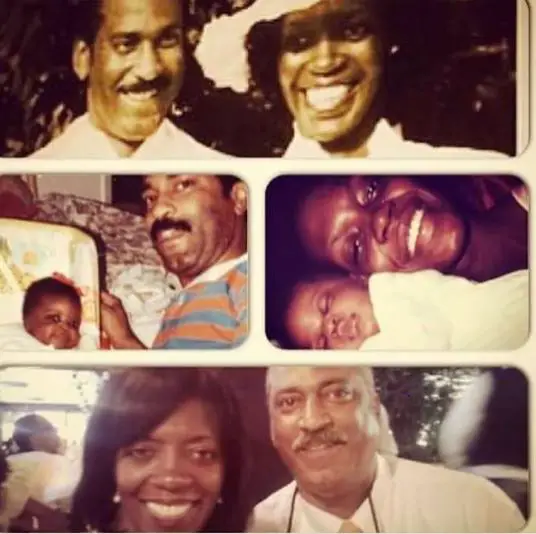 The caption said, "Happy 36 years of bliss, Sam and Debbie! I'm so inspired by your love. Thank you for imbuing and embodying this beautiful gift with resilience and energy. #truelove! We are lucky to bear witness!"
Whetstone Magazine and Whetstone Media
By profession, Stephen is a writer and producer. He is also the founder of Whetstone Magazine and Media.
Interesting Read: Insight The Deadliest Catch Star Jonathan Hillstrand's Wife Heather Hillstrand!
Stephen launched Whetstone Magazine as an outlet to explore food as a "means of better understanding humans and the world," in 2017. 
"We believe that diversity isn't just noteworthy, it's what makes our work so essential. When the gatekeepers are diverse, so too are the stories, its tellers and their experiences. This diversity accelerates our collective knowledge and empathy. Whetstone is unequivocally and gratefully a better company because of it" - Whetstone Magazine
According to the website, Stephen has been spending his career using food as means of "organizing, activating, and education," since 2007.
A little over a year later, in December 2018, the writer founded Whetstone Media, a multi-platform, multimedia company aimed at producing original and commissioned content surrounding the story of food.
In August 2018, Whetstone Media partnered with iHeartRadio aiming to produce a podcast about the world of food. This led to the launching of 'Point of Origin,' an audio adaptation of Whetstone Media's print magazine, where their contents are adapted for radio.
Stephen Satterfield's Career
Before getting into media, Stephen was contributing as a social entrepreneur using wine as an encouragement for socioeconomic development for Black wine workers in South Africa. This was led by his founding of ISAW Foundation in December 2007.
More From StuffsThatMatter: Meet Hilary Hoover! Fiancée Of Country Singer Brooke Eden
He then started serving as a restaurant manager for Nopa Restaurant from October 2010 to October 2015.
After that, Stephen started writing for Civil Eats in March 2016, when he received the inaugural food writing fellowship for emerging leaders. 
Then, the writer went to use his skills in Food52 in March 2016, writing for the global media brand/community of home cooks.
Since then, Stephen has had the opportunity to write for several huge outlets like NY Magazine, Esquire Magazine, SF Chronicle, Wall Street Journal, Food & Wine, and more.
Is Stephen Satterfield Married?
It is not confirmed if Stephen Satterfield is married, but we do know that he is in a relationship with a woman named Gabriella Oviedo.
While he keeps the details under the covers, there have been instances where he words out captions in Spanish for their pictures, possibly suggesting that Gabriella is Spanish.
Peep This: Who Is Justice Smith? The Actor Is Set To Appear In 'Jurassic World: Dominion'
Gabriella has also posted pictures of them together several times on her Instagram. In one of the posts, they were pictured in a picnic and she wrote, "Happy Loving Day, Love. Ours truly one for the books."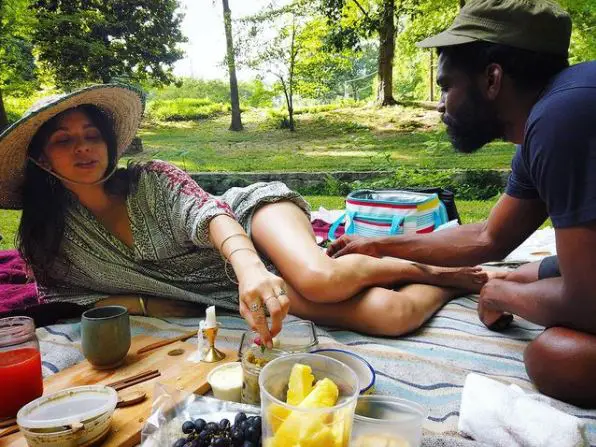 Stephen is not shy to show off his love for Gabriella as well. In a rare picture he posted of them, he hinted at how they were mostly enjoying their time together rather than capturing it.
His caption said, "She be like, Why we never take pictures? I say it's cuz we stay making memories. Let the record show we was fitted and blissed. Besos y pesos. Punctured the shell of hell and expelled ourselves. Nomads. Less so intellectually, more so emphatically somatically. Te quiero bebé."