Priya Gopaldas is the final bombshell to spice things up in the 2021 season of "Love Island." With the departure of four islanders on August 5, the show will add new fresh members to create couples.
One of them is Priya Gopaldas, who will enter the scene after completing her self-isolation in Mallorca. 
So, let's get to know Priya a bit more through this article.
Priya Gopaldas' Bio, Age
Priya Gopaldas, 23, was born to her Indian parents, Nisha Gopaldas and Jay Gopaldas, in London, England. 
When it comes to siblings, Priya has a younger brother who made an appearance on her Instagram once.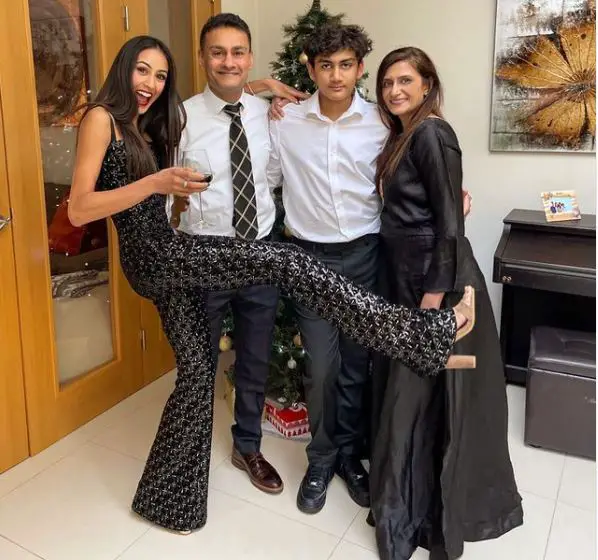 For her education, Priya went to North London Collegiate School in 2009 and graduated from there in 2016. After that, she joined University College London in 2016 to earn a Bachelor's degree in Medicine and Surgery.
Her Career
Until recently, Priya was working in a Covid-19 Intensive Care Unit. She volunteered to do so after students based at the UCL hospital were asked if they could lend some assistance with the growing cases.
Interesting Read: Meet Blakes Moynes From "The Bachelorette"
Priya worked six days, 12-hour night shifts in the understaffed department, as she supported the doctors and nurses.
It was in January when she told her social media that she "decided to throw myself in at the deep end and take on the challenge of a 12-hour night shift, despite having never done one before."
"I was shocked to see how ill the patients were. Most patients were intubated, ventilated and sedated, needing round the clock monitoring and care."
Before this, Priya contributed as an event coordinator for RUMS Medical Student Association from September 2018 to June 2019.
Priya Gopaldas in "Love Island"
A TV source told Daily Mail: "Priya will turn heads for sure. She's beautiful, intelligent and has a heart of gold. The guys will be scrambling over if she gets the nod."
Priya became another addition to the list of Asian contestants alongside Sharon Gaffka, Shannon Singh, and Andrea-Jane Bunker. 
Social Media
Priya has a considerable presence on social media platforms with more than 14.4K followers on Instagram where she posts under the username @priyagopaldas
Peep This: Meet Married At First Sight Thirteenth Season Star Gil Cuera!
Her Instagram feed reveals that Priya is a runner and has aimed to complete six marathons in six days within this year.
More of her posts also show that Priya has visited several countries like Macedonia, Tanzania, North America, Italy, Jamaica, and France.
Her participation in "Love Island" will add the Balearic Islands to her ever-growing list of travel destinations.