After posting a few surprising and amorous videos on TikTok, TikTok stars Mads Lewis and Josh Richards have finally cleared up the dating rumors surrounding them.
Once again, Josh Richards and Mads Lewis have found themselves at the focus of online dating rumors.
These two TikTokers have a history of being in the spotlight when it comes to dating turmoil; in April 2021, when Nessa Barrett and Jaden Hossler notably got together, the two were caught up in social media tornado.
Fans were taken aback by the incident, especially since Barrett was dating Richards at the time... and Hossler was one of Richards' closest pals.
The situation's aftermath sparked fury among followers on social media and appeared to signal the end of the friendship between the persons involved. However, some believe Richards and Lewis are retaliating against their ex-girlfriends.
On March 22, the two shared a series of amorous TikToks, leaving viewers wondering if they were dating. It also brought up the prior drama with Nessa and Jaden from last year.
Mads Lewis & Josh Richards Debunk Dating Rumors
Mads and Josh fueled dating rumors, even more, when they posted three TikTok videos together today, seeming very close in one of them.
Mads spoke on the BFFs podcast with Josh this week to clear the air, but they both remained tight-lipped about their relationship's state.
Josh and Mads both admitted to "stirring the pot" in their relationship but insisted that they were just friends at the time.
When podcast co-host Dave Portnoy asked if they had ever considered getting together, both paused before providing an unconvincing "no."
Mads, on the other hand, just responded "hot" when asked for a one-word association for Josh.
Despite the rumors, it appears that these two were only "clout farming," since they denied any romantic involvement in a recent YouTube vlog from Bryce Hall.
Also Read: Who Is Manny Jacinto's Wife? More About The Actor's Personal Life
Lewis said that she and Josh were merely "creating TikToks" together as a "clout grab" and that "nothing" was going on between them.
Josh Richards echoed this sentiment, claiming that the TikToks were "simply clout farming."
While it's still too early to know if these two are just trolling everyone on TikTok or if they're truly dating, it's evident that the TikTok community is rooting for them as a relationship.
Mads & Josh Exs 
Throughout 2020 and 2021, Mads dated TikTok star Jaden Hossler for over a year, and Josh dated fellow TikToker-turned-artist Nessa Barret on and off. In March 2021, Jaden and Nessa worked on Nessa's first hit, La Di Die, and ended up dating each other after splitting from their significant others!
Mads noted in an interview with the Call Her Daddy podcast that Nessa and Jaden were getting a lot of flak at the time for complicating this complex love triangle, leaving us with the indelible "I just found out Jaden likes Nessa."
Mads was visibly upset, Josh appeared to be handling the news better, and Jaden and Nessa appeared unabashedly in love, bonding over their increasing passion for music.
Check Out: Insight Ellen Dorrit Petersen & Her Husband Ola Fløttum's Married Life
Fans were outraged that Nessa and Jaden could betray their S/Os and friends in this manner at the time, but as time passed, more people came to accept and support them as a couple.
Meanwhile, Mads had a six-month public relationship with TikToker and singer Christian Plourde before calling it quits in January of this year. Josh, on the other hand, kept his dating life under wraps, preferring to concentrate on his business efforts and the BFFs Podcast.
Mads Feud With Jaden Hossler & Nessa Barret
During the podcast, Lewis discussed the video for her song "Better Than Revenge."
Lewis performed a TikTok to Taylor Swift's song "Better Than Revenge" last year.
Backstabbing and women stealing other women's partners are the main themes of the song.
With lyrics like, "She came along, got him alone, and let's hear the applause. She took him faster than you could say sabotage," the song was written specifically for women who had been dumped.
And Lewis, who was crushed by Jaden Hossler and Nessa Barrett, posted a video about the three of them to the app, which went viral.
A montage of Lewis and Jaden cuddling, kissing and smiling opened the video. The montage turned to photographs of Hossler and Barrett smiling suspiciously fondly at each other when the line about sabotage fell.
Continue Reading: Facts On Alexander Dreymon & Allison Williams New Born Baby
When she found out about the infidelity, she was upset, but her friends Sab and Emma urged her to upload the TikTok.
So she put it up, but later received a call from her mother asking her to take it down, which she did.
Mads tried to delete it, but it was too late. The video became viral, and she got caught up in the drama.
Mads Lewis' Dating Her Trainer?
While everyone is talking about Nessa Barret and Jaden Hossler's breakup and how the former might rejoin with her ex, Mads Lewis's ex, Josh Richards, has stayed out of the drama.
And it's possible that this has anything to do with her breaking up with Christian Plourde and dating Kevin Mejia.
Although it is unclear whether they are dating, the user was correct in one thing: Lewis is not eager to reconcile with her ex. A photo of Hossler and an unidentified girl appeared on the internet shortly after the couple split up.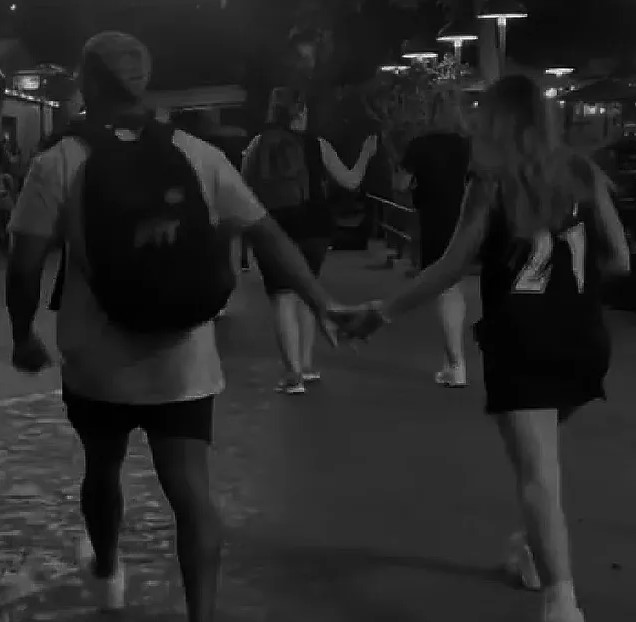 Netizens speculated that Hossler might have cheated on Barrett with the strange girl, who resembled Lewis.
Some thought that it may be Lewis, and that she and Hossler had rekindled their relationship. But, before anyone could continue to speculate, the TikTok star put an end to it by stating that she will never get back together with Hossler.
Jordyn Woodruff, who goes by the TikTok handle "jordynwoodknow," also deconstructed the popular photo of Lewis and her purported new partner.
However, it wasn't her video that got people's attention.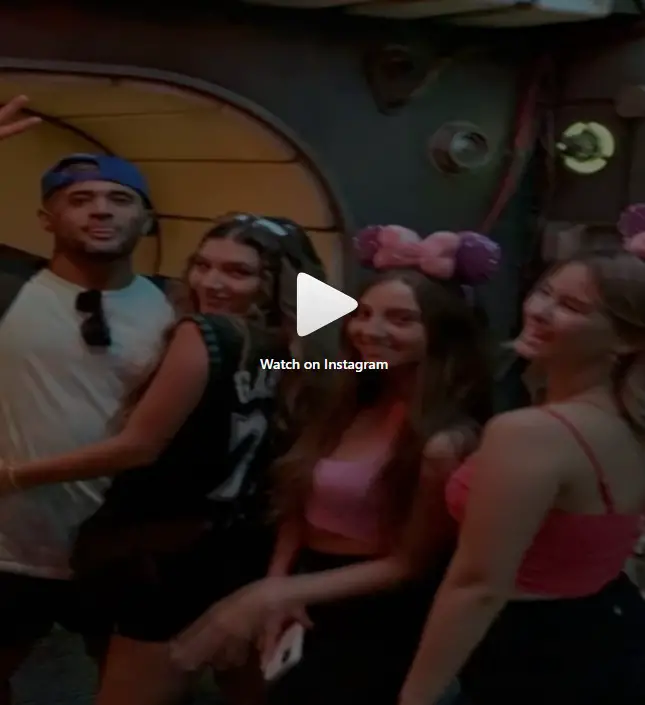 Meijia was their trainer, said another influencer Amanda Diaz in the comments section.
Meijia trained them at the DOGPOUND, an exclusive gym in New York City, according to Woodruff.