Courtney Stodden is engaged to Chris Sheng! The model announced the news on Sunday, on Instagram as they showed off their engagement ring.
So, who is the guy who has stolen the heart of the 26-year-old non-binary model?
Chris Sheng's Bio, Family
Chris Sheng was born on August 15, 1979, under the zodiac sign of Leo. His parents raised him in Chicago, Illinois, USA. Chris often talks about his parents on social media. 
From what he has revealed, his father passed away in 2008 after a 10 year battle with cancer. He shared a picture of himself, his mum and his dad, as he dedicated a long caption to his father. 
"As of late I've wondered who he was as a person (not necessarily as a father, son, husband or brother). Like what was he thinking about in this picture? What was he doing the day before or the day after? Unfortunately, I'll never get the chance to ask these questions. I've had to make peace with that fact."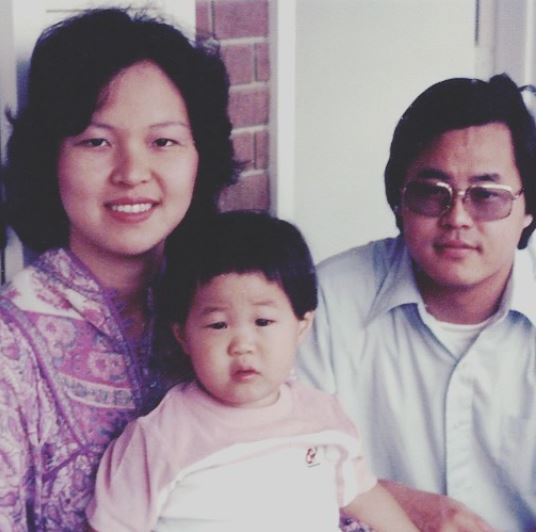 He then continued talking about how much of an impact his father had left on those he knew, "He had a lasting impression on those he left behind. Today I found myself proud, happy, sad, nostalgic, peaceful, appreciative, patient - so many random feelings. I knew my dad as 2 people. The tough, disciplinarian immigrant (pre-cancer) and the pensive, almost buddha-esque philosopher (post-cancer)."
Interesting Read: Who Is Cheyenne Floyd? Teen Mom OG's Star Has Welcomed A Son
While Chris has not revealed much about his mother, she does appear on his Instagram once in a while. One of those moments was when he wished her a belated mother's day in May 2021.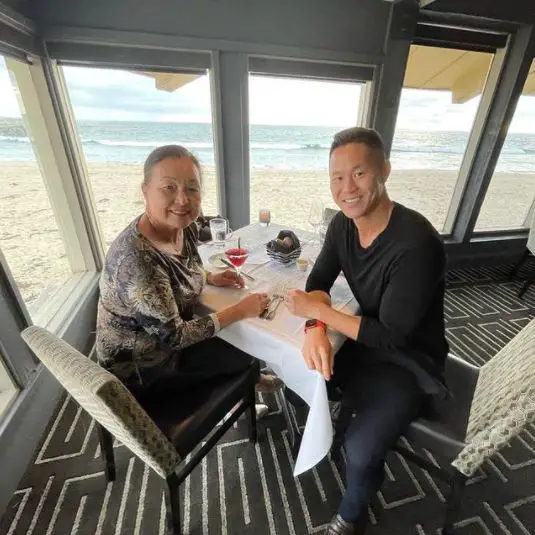 The caption said, "Happy belated mother's day! Finally got a chance to celebrate this beautiful woman and express my gratitude for all she has done in my life."
His Education
Chris Sheng went to Hong Kong International School for his education. After that, he joined New York University in 1997 to study Business and graduated in 2001.
Peep This: Who Is Helio Castroneves' Fiancé Adriana Henao? Her Love Life Explored
In 2001, Chris went on to attend Pepperdine University, The George L. Graziadio School of Business and Management to study Management and graduated from there in 2003.
Chris Sheng's Career
Chris Sheng is an entrepreneur with several experiences up his sleeve. Among everything, he introduces himself as a growth specialist on LinkedIn. 
"I'm a 3x Founder and Growth Specialist. I've led growth at multiple startups (from programs like Y Combinator, Techstars and 500), helping them discover their unique hack(s) for exponential growth." - Chris Sheng 
In his whole career, Chris has contributed as a growth consultant for Metricstory (in February 2019), Liquid (poweredbyliquid.com) (in June 2020), GoCheck Kids (in March 2020), and CircleIn - The place for remote studying (in March 2020).
Chris has also served as an advisor for OnDelta (in January 2020), as a Chief Marketing Officer for Oaklo (in March 2019), and as a growth advisor for Mucker Capital (in January 2020) and involve.ai (in March 2021).
He has also been the CEO and Founder of 'Growth Team' since January 2017.
While You're Here: Get Along With Rupert Evans - Starring As The Patriarch In Season 2 Of 'Bridgerton'
More of his experiences include that of a producer, director, and writer with credits in 'Knock Knock 2' (2011), 'uscream.tv' (2012), and 'Flipped' (2015).
Chris Sheng is Engaged To Courtney Stodden!
Chris has been dating Courtney Stodden since 2017. It was in March 2020 when Courtney revealed that they were in a relationship.
"I've been dating the same guy for three years, Chris. I am working on myself every day." - Courtney Stodden to Us Weekly
Four years later and now the two are happily engaged. Courtney revealed the news on Instagram this Sunday as they wrote, "I said yes ...OH and the ring made me gag it's so beautiful #engaged #stopasianhate #diamondsareagirlsbestfriend"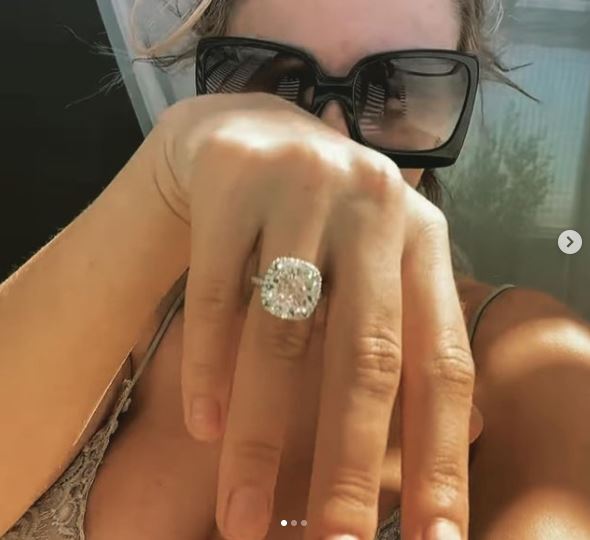 Chris also went to share the news on his Instagram with a heartfelt caption. 
"So this happened! Not how I planned but the moment was right. On Friday, May 28 I proposed to the love of my life and they said Yes. I feel so blessed and fortunate. We have both grown so much since we first met, and the fact that we have both been able to grow into better, stronger, more secure individuals while still being in a relationship together makes me have faith that this partnership will last a lifetime."
"For the first time we're both experiencing unconditional love. The truest kind of love. The kind where we may not always like each other but will ALWAYS love and respect each other. I promise to always be your rock, support, and shoulder to lean on - no matter what. I got you. Ily."