90 Day Fiance star Angela Deem, wife of Michael Ilesanmi life has always been bombastic and somewhat controversial. During the season Happily Ever After, she was seen working on her health journey. 
She even paid a visit to Dr. Michael K. Obeng; however, her behavior towards the doctor was less-than-stellar and left some fans feeling annoyed and upset. Some even showed their concern, thinking Angela got engaged in harassment at the doctor's office. 
However, things turned out well, after which Deem flaunted her slimmer figure since her weight loss surgery. 
Recently, Angela shocked her fans with her latest picture, where she looked shockingly thin. Even scary skinny? To learn about it, scroll below to learn before and after the transition. 
Surgery Plans & Weight Loss
Angela Deem has been in the spotlight since she disclosed her remarkable weight loss journey in September 2020. Recently, she underwent bariatric surgery for health and appearance purposes. 
Previously, she had opened up about her desire to get surgery while she was struggling to breathe. 
Don't Miss: Meet Sean Giambrone: Plays Adam F. Goldberg In 'The Goldbergs'
In a single day, Deem underwent no less than five surgeries. Ultimately, the television personality lost 90 pounds after undergoing liposuction, a breast reduction, and a gastric sleeve treatment in August 2020. 
Angela took her Instagram, flaunting her weight reduction miracle pictures.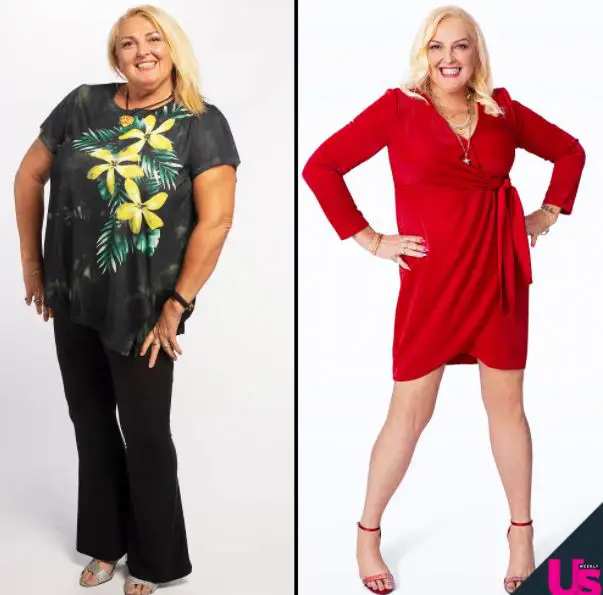 Previously, Deem only posted her pictures from the neck up in prior days, but her fan still noted her thinner face. Later, in October 2020, Deem began posting a bit more of herself, giving a glimpse of her ever-reducing body. 
Husband Michale Against Angela's Weight-Loss Surgery
All thanks to Angela Deem's doctor Dr. Michael K. Obeng, and his team member, who gave her a huge makeover. However, her husband was not happy with her getting surgery. During 90 Day Fiance: Happily Ever After? In season 5, her husband was not on board with her procedures but was in contact with her the entire time. Before she proceeded with the surgery, she told her doctor to reassure her husband that he won't be losing the "big things." 
Angela in the show hinted that her long-distance marriage was turning into misery as her husband was in Nigeria waiting for his visa. 
Peek Inside: Insight TLC's 'SMothered' Season 3 Cast Lisa Kimball!
Moreover, Angela's flirting with the handsome doctor from Ghana polarized 90 Day Fiance fans. Many even did not hesitate to comment how disrespectful she was to her husband by flirting. 
Deem's husband and Dr. Obeng sorted the things with a man-to-man talk, and their conversation turned out to be one of the best moments from 90 Day Fiancé: Happily Ever After? Episode 4.
However, during an interview with US Magazine, Deem said that she wanted to enhance her look for her husband Michael, 32. She further added saying, her husband never regarded her as a 55-year-old woman but as a woman for him.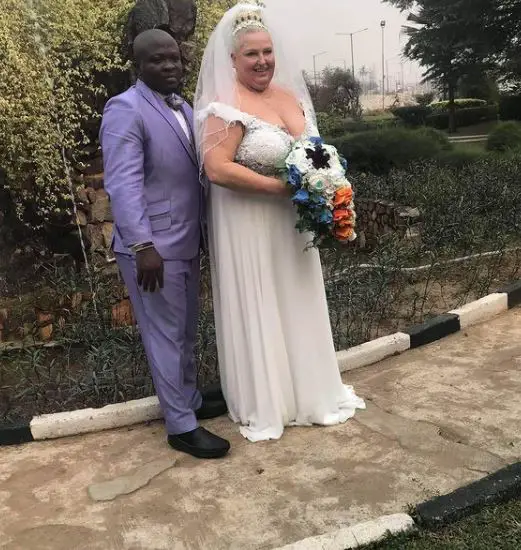 Fans Reaction On New Angela
Angela Deem, 55, who recently had her goal fulfilled, has also developed a sagging face. Some users on Reddit wrote, she looked old after her weight loss and even posted her before and after photo for comparison, 
Some agreed with the users and commented, asking which one was the before and which one after. Another user added, saying it happed because of her smoking habit and decades of not exercising. 
More From Us: Meet Rykia Lewis: New Cast Member Of 'SMothered' Shares EVERYTHING With Her Mum
One of the TLC fans even wrote an obvious granda chasing after a young dude. 
Whatsoever, Angela, who is happy with her weight loss journey, lives her youth life again.