'America's Next Top Model' star Lio Tipton came out as queer and non-binary this pride month! They announced this on an Instagram post on Thursday.
As if on cue, people have been more curious about the actor's partner. So, let's get to know Chaz Salembier through this article.
Who is Chaz Salembier?
According to his LinkedIn, Chaz Salembier is a creative executive at The Walt Disney Studios. He has been working there since May 2015.
Interesting Read: Former 'RHONY 'Cast Member Barbara Kavovit Dropped Out Of NYC Mayor Election
For his education, Chaz attended Saint Louis University and graduated with a Bachelor of Arts degree in Rhetoric and Composition.
The first time Chaz appeared on Lio's Instagram was in May 2019.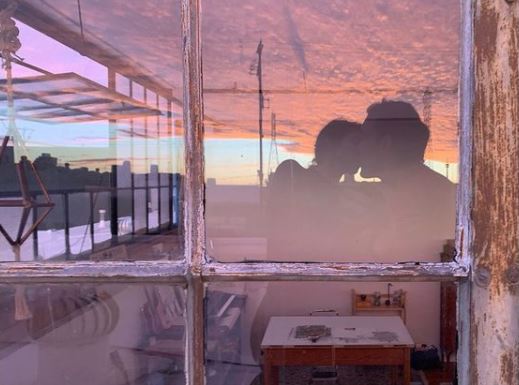 You can find Chaz on social media platforms like Instagram where he posts under the username @chazsalembier and on Twitter under the username @chazsalembier1
Who is Lio Tipton?
Lio Tipton was born Analeigh Christian Tipton on November 9, 1988. Lio is an actor and fashion model, quite known for placing third on Cycle 11 of 'America's Next Top Model. 
They are also known for their roles in movies like 'Crazy, Stupid, Love' (2011), 'Warm Bodies' (2013), and 'Two Night Stand' (2014). 
Lio Tipton Comes out as Queer
The 'Crazy, Stupid, Love' actor came out as queer on Instagram this Thursday. They also confirmed that they had changed their first name to Lio. 
Peep This: 'Dance Moms' Star Zackery Torres Is In The Process Of Transitioning
"Hi. My name is Lio," they wrote in the post. "My pronouns are they/them. I am proud to announce I am queer and I identify as non binary."
They also expressed their love and support to the LGBTQ+ community, "I hope to give as much love and support back to those who continue to show love and support for the Pride community at large."
When a user expressed their confusion on the topic, Lio cleared up their feelings over gender structures, in more detail.
"It means that I do not identify with the tradition binary gender structure. I do not and have not for a long time, felt whole fitting into one box. It allows me to understand myself outside of how people expect me to. I've made the choice to transition to non binary. I am pansexual which is separate from ones gender identity. Seems I'm not a box person...too claustrophobic. It means something unique to everyone, and that's the beautiful thing about it. I hope this helps some."