Justice Smith is an American actor best known for his portrayals of Franklin Webb in the science fiction film, 'Jurassic World: Fallen Kingdom' (2018), Theodore Finch in 'All the Bright Places,' and Tim Goodman in 'Detective Pikachu.'
But he stands for more things than just an actor. 
Justice Smith's Bio
Justice Smith was born on August 9, 1995, under the zodiac sign of Leo. He grew up in Anaheim, California, as the fifth of the nine siblings in the family. 
Among the siblings, we only know the names of three of them: Wayne Smith Jr., Richard Smith, and Mark Cruz Smith.
Interesting Read: Meet Sarah Staudinger | The Brain Behind STAUD Is Engaged To Ari Emanuel
His mother, Duilia Setacci, is of European descent while his father, Wayne Smith, is African-American. 
His Career, Movies
Justice has been into acting since a young age. He started by appearing in Nickelodeon's superhero series, 'The Thundermans' in 2014, when he portrayed Angus in two episodes.
People really started noticing him after his co-starring role as buddy Radar in 'Paper Towns' in 2015. Soon, he made his breakthrough with the lead role of Ezekiel Figuero in the Netflix musical drama series, 'The Get Down,' in 2016.
In 2017, Justice even appeared on Forbes 30 under 30 List. Then, a year later, he co-starred in 'Every Day' in February 2018 as Justin, the boyfriend of lead character Rhiannon. The same year, Justice landed a major role in 'Jurassic World: Fallen Kingdom.'
Peep This: Who Is British-American Actress Catherine Bell's Partner Brooke Daniells?
After that, the talented actor appeared in 'Pokemon Detective Pikachu,' the 2019 live-action film of Pokemon. In 2020, he starred in 'All Bright Places' alongside Elle Fanning. 
What is Justice Smith's Net Worth?
According to celebritynetworth.com, Justice Smith is worth $1 million as of 2020 reports. 
Came Out as Queer in 2020 
On June 5, 2020, Justice came out as queer on his Instagram, while showing his support for Black queer lives and Black trans lives.
It was the same post where he revealed that he was in a relationship with actor Nicholas Ashe.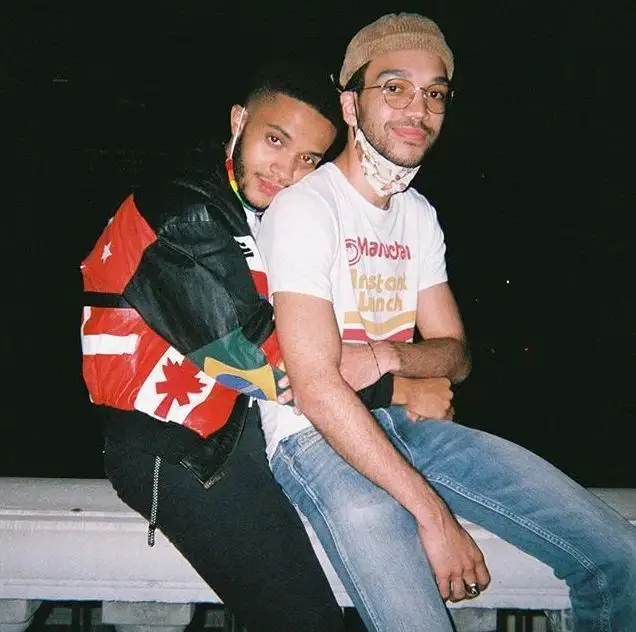 The post revealed a video from a protest in New Orleans, and the caption said, "We chanted 'Black Trans Lives Matter,' 'Black Queer Lives Matter,' 'All Black Lives Matter.' As a black queer man myself, I was disappointed to see certain people eager to say Black Lives Matter, but hold their tongue when Trans/Queer was added."
More From StuffsThatMatter: Everything About Mia Thornton From 'The Real Housewives Of Potomac'
Justice used the hashtags #blackboyjoy #blacklove and #blackqueerlove, and at the same time put some romantic words for his then-boyfriend, Ashe, "You've been my rock and guiding light through all of this and I love you so much. I know that on the other side of this is change, though the fight is far from over." 
Justice talked more about equality for Black, queer and trans voices.
"But the revolution is not about appeal. It is about demanding what should have been given to us from the beginning. What should have been given to black, queer, and trans individuals from the beginning. Which is the right to exist. To live and prosper in public. Without fear of persecution of threat of violence."
Is Justice Smith related to Will Smith or Jaden Smith?
…...No, people. Justice is not in any way related to Will Smith or Jaden Smith. Since people have been asking this so much, Justice has even made it clear on his Twitter bio. 
"Human Person Actor Thing //not will smiths son" - Justice Smith's Twitter bio
Smith is a widely used last name, and there are several Smiths in the entertainment industry. But, not all of them are related.
Facts
Justice Smith stands at a height of 5 feet 8 inches (1.78 meters).
The actor is preparing to appear in two movies in the future: 'Jurassic World: Dominion' in 2022 and 'Dungeons & Dragons' in 2023.
You can find him on Instagram under the username @standup4justice and on Twitter under the same username.