'Bling Empire' is Netflix's new binge-worthy reality series, which follows a very wealthy group of Asian and Asian-Americans. 
Anna Shay is one of the ultra-wealthy stars who is at the top of the show's social hierarchy. From the very beginning, since she appeared in the show, she has caught media attention with her superior attitude and harsh yet hysterical remarks.
Anna is not only a fascinating woman but also a dynamic lady with a lot of personalities. People also want to see the softer side of Anna.
You won't be able to forgo falling in love with Anna Shay from the start.
Facts About Anna Shay
Anna Shay was born on 31st December 1960, making her Capricon. 
She is the daughter of late billionaire Edward Shay and Ai Oizumi Shay. Her father, Edward, founded the Pacific Architects & Engineers, Incorporated in 1955. According to the PAE website, her father's company was an "architectural and engineering firm assisting the U.S. government effort to rebuild Asia in the wake of World War II." 
Moreover, her mother exported pearls and silk flowers. 
Anna is of half-Japanese and half-Russian descent. Her mother was from Japan, and she was always royalty in Japan whereas, her father was from Chicago, the south side, to be precise. 
At the age of 7, Anna moved to America from Japan. Since she was a kid, she was so famous and had a pet monkey, and her pet was able to be her seatmate on the flight to America. 
In 1995, Anna lost her father, and in 2015 she lost her mother. Anna was left alone with her son to carry on her family name and the family fortune. 
According to Variety, Anna's company was sold to Lockheed Martin in an all-cash $1.2 billion deal in 2006. 
Talking about her physical appearance, she stands at the height of 5 feet 4 inches (1.62 meters), weighing 62 kg.  Anna, 60, has gracefully maintained her appearance in such a phenomenal way that took many to the flight of surprise. In fact, some also query about plastic surgery; however, Anna is yet to reveal anything about plastic surgery.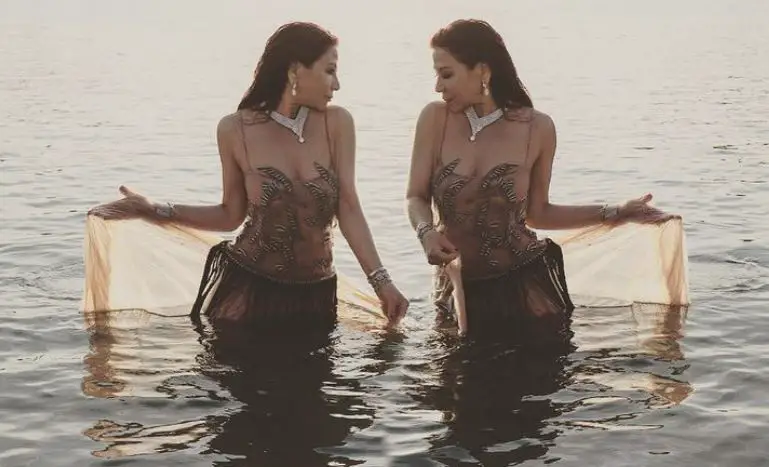 Anna, born into a billionaire family, is a philanthropist and socialite. Reportedly, she also has multiple investments that help her in the path of philanthropy. 
The rich' crown is always their generosity, and Anna Shay is a perfect example of it. 
According to express.co.uk, Anna has a net worth of around $600 million (£436,857,000).
Moving onto her personal life, Anna has a son named Kenny Kemp (27-year-old in 2021). Anna is pretty much close and very affectionate towards her son and bestows infinite love for her son. 
In 2015, Buzzfeed wrote about Anna's son Kenny's collection of bongs worth "half a million dollars."
Currently, Anna is not married, but she has been married four times and divorced the same amount. Despite her eccentric personality, Anna has never concealed the fact; thus, there are no details about who her ex-husbands were. 
However, many outline outlets noted, Anna's son Kenny's father is Ken Kemp.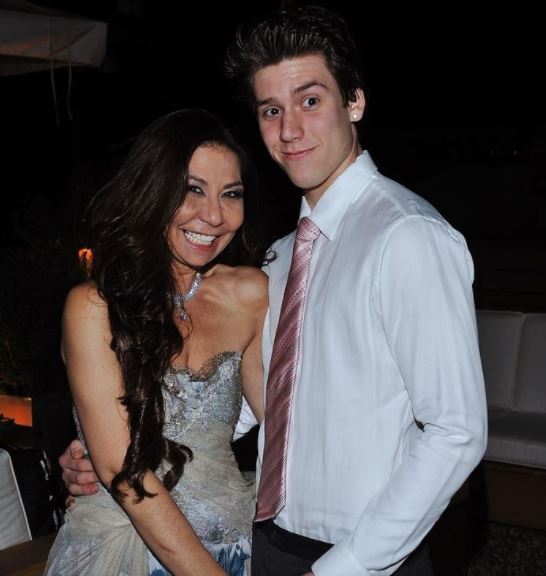 Although her marriages so far did not work out, Anna is very generous in friendship. 
"When Anna Shay likes you, she likes you. When she's your friend, she's your good friend." On the show Bling Empire, Anna's best friend Florent Bonadei made an appearance with her.
Florent also mentioned Anna as one of his real friends. Anna and Florent often make appearances on each other's Instagram.