Zach King, the Illusionist who enchants millions with his magic vines or digitally changed video clips that appear to show him executing astonishing magic tricks, has become an internet celebrity, and his followers want to learn more about him. So we've gathered all of the facts you'll need on him right here.
What is Zach King's background?
Zach King, a Los Angeles-based internet sensation, filmmaker, and illusionist, was born on February 4, 1990. He grew up in Portland, Oregon, where he was born and reared. While his father worked at home, King's mother homeschooled him and his three sisters, including one adoptive sister. From his paternal side, King is half Chinese, while from his maternal side, he is one-quarter Austrian and one-quarter Nicaraguan.
Don't Miss: Insight Kimora Lee Simmons Married Life, Children, Bio & Career
Zach, who is 5ft 9 inches tall, has had a fascination for filmmaking since he was a child. King made his first film using a home video camera when he was seven years old. He began filming and editing films when he was fourteen years old, having acquired video equipment such as a Mac computer, cameras, and a tripod. Zach earned his bachelor's degree in Cinema and Media Arts from Biola University in December 2012.
Zach King's Career Path
Zach, who has always been interested in filmmaking and videography, decided to take matters into his own hands in 2008 by starting his website FinalCutKing.com after trying to locate a suitable online instruction for Apple's editing software 'Final Cut Pro.' The website is entirely dedicated to delivering Apple software training and suggestions. And he developed competence by identifying a resource deficit online and sharing his abilities with others. He created a following so that he might subsequently profit from his creative work.
In January 2011, King uploaded a video to his YouTube account named 'Jedi Kittens,' which featured a pair of Kitten fighting with lightsabers. The video became viral, with 27 million views, and Youtube named him one of the country's most promising young filmmakers in America.
In 2003, Zach King's mind-bending images helped to fund a new home on Vine. Zach used the clip from the video site, which has over 3.4 million followers, to display his editing talents in only six seconds. His celebrity soared as he committed to making one Vine per day for 30 days. Even now, compilations of his finest vines videos garner millions of views on Youtube.
See More: Is Virginia Kull Still Looking For Love? Married? Or Is She Divorced?
King has appeared in a variety of videos in addition to his own. He was hired by Disney to play the muzzled wolf in the film 'Zootopia,' which starred Idris Elba and Jason Bateman. While he was able to maintain his success on Tiktok, it took him three years to solidify his position as one of the most popular online producers. He was held responsible for publishing the video that went on to become the most-watched on the platform. The film went on to acquire an estimated two billion views on YouTube, further increasing his newfound wealth.
Zach King's net worth has been revealed.
Zach King's net worth is estimated to be $4.78 million per year. Apart from videography, Zach has a variety of sources of income, and he most certainly makes a lot of money as a social media influencer now that he has taken over the internet.
Is Zach King married or unmarried? single? or has he been divorced?
Rachel Holm, an actress known for her roles in Suburbia (2010) and The Hour of Power (1970) in 2014, is Zach King's wife.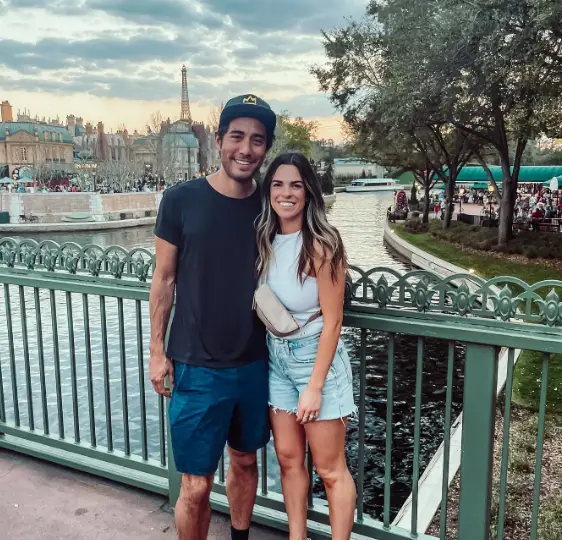 Rachel and Zach first met in a lip-syncing and dancing competition at "Biola University" in 2013. They were introduced by Zach's sister and began dating in May of that year. They fell in love and married less than a year later.
Although the couple does not have children of their own, their eldest son, Mason, was just adopted. They began the adoption process by raising two foster boys before obtaining Mason's official adoption, which was announced on April 18, 2019. They have adopted their second son, Liam, and they intend to adopt additional children in the future.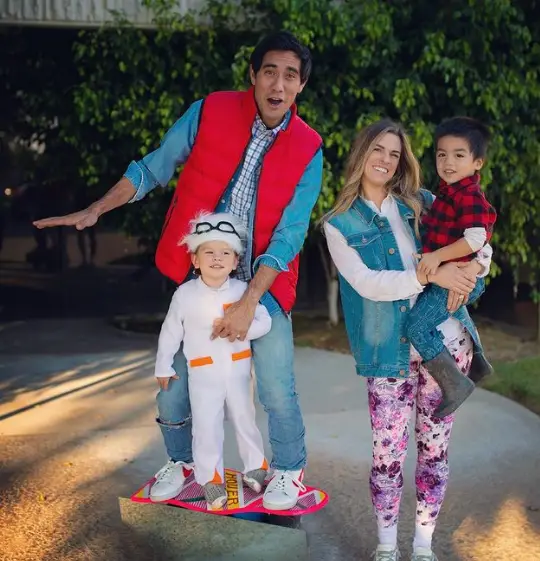 Social media presence of Zach King
Zach King's Youtube Channel @ZachKing has 13.3 million subscribers and has taken over the internet with his vines, magic videos, and filmmaking. His Instagram account, @ZachKing, has 24.5 million followers. @zachking, his TikTok account, has 67.8 million followers. @zachking is his Twitter handle, and he has 344.4k followers. He may also be found on Facebook, where he goes by the handle @Zachking.