Karlee Steel is a self-made internet star who first made her debut in 2010 on Twitter. Later in 2013, she created her YouTube channel and started posting videos. Her fans and subscribers are also well known for her relationship with Josh Bisschops. They had a YouTube channel together and often showcased their relationship, vlogs, pranks, and challenges. 
However, the couple left many shocked with their split announcement. Karlee confirmed the news of their breakup in the 24 minutes long YouTube video. 
In this article, let's shed more light on Karlee's breakup and learn wiki on her. 
Reason Behind Karlee's Break Up
Karlee Steel started dating Josh Bisschops around two years before she came forward and confirmed her breakup. The couple created their YouTube channel under the name "Karlee & Josh," where they posted content like Vlogs, Challenges, and Pranks. 
The pair often shared their pictures on her social media, keeping their fans in the loop with their relationship updates. It was rumored that they even got engaged after Karlee tweeted "I miss my fiance" on 2nd May 2020.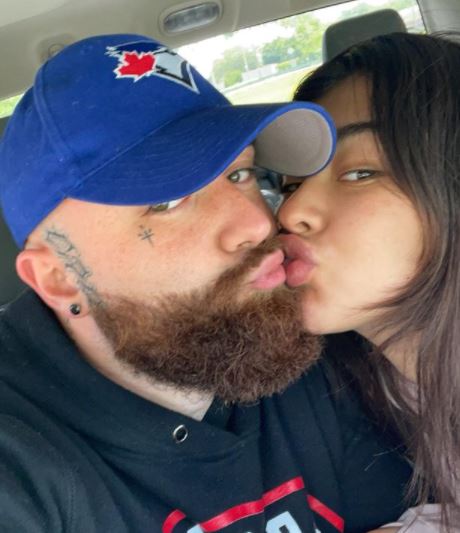 But little did we know that Karlee and Josh's relationship was on the verge of breaking. 
On 5th June 2021, Karlee posted a YouTube video explaining what went wrong with their relationship. She said that things were good when they initially started dating, but things weren't always great. 
Karlee also said that Josh quit his job to focus on his music career, and they both supported each other's decision. However, after they started facing financial struggles, they started arguing over little things. As a result, steel decided to distance herself from Josh, which created a problem. 
"One of the biggest issues we had in our relationship was lack of communication and me always thinking about our future while he was busy thinking about his relationship."
At the same time, Karlee was rumored to be cheating on Josh, but she denied the rumor and broke her silence on Twitter. 
"It took you about 30 minutes to follow and message the girls you talked s*it about after two years….. but yet I'm the cheater. Seems like u wanted a way out." 
Sadly, Karlee and Josh have put an end to their relationship. 
Facts On Karlee
Karlee was born on 25th September 1998 in Windsor, Ontario. 
She has not given details on her parents but has given details on her three sisters; Kassidy Steel, Mya Steel, and Leah Steel. 
For education, Karlee attended W.F. Herman Secondary School in Windsor. 
Steel, 22, stands tall at 5 feet 7 inches (1.70 meters), weighing 55 kgs. Her slim body's measurements are 36-25-34. 
Per her career, she started it in a very subtle way. In 2010, she first appeared on Twitter, and around the same year, she also started uploading different kinds of lip sync videos on her Music.ly, now popular as TikTok. Later created a YouTube channel where she now has 1.22M subscribers. When she first started YouTube, she did not actively participate in the platform; however, later, when she learned her channel was getting popular day by day, she got motivated to upload content regularly. 
More From Stuffsthatmatter: YouTube Temporarily Demonetized Multiple David Dobrik Channels | Why?
Moreover, she previously associated her YouTube channel with her former boyfriend Conner and later with her newly-former boyfriend, Josh. Her collaborative channel Karlee & Josh has 138K subscribers.
Karlee never thought she would be making her living through social media platforms. 
In addition, she also owns a podcast named "Glass up podcast" and has 9 episodes of the podcast categorized as a comedy. 
For now, her net worth has not been revealed.
Also Look At Celebrityshine: Youtuber Karlee Steel Splits with Fiancé Josh Bisschops, Declines Cheating & Slams Him on Twitter