On Tuesday (August 31), Alli Dore of the Below Deck Sailing Yacht posted the news on Instagram, along with many photographs of her baby boy and information about her delivery.
"On 26th August at 5:17 am we welcomed our little baby boy River George Thompson into the world," she wrote. "He's come a little prematurely but is doing better every day. We are so proud of our strong little man."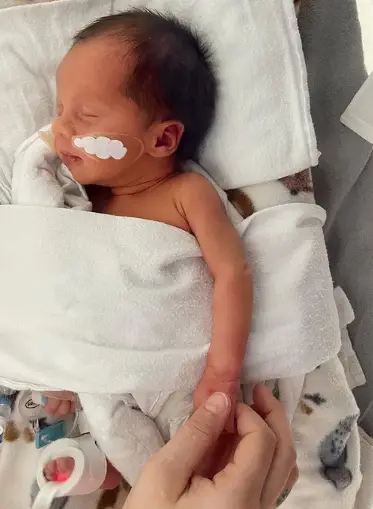 The new mother then talked about the weeks leading up to the birth of her child.
"The last couple of weeks we faced challenges I never thought we'd have to it's been really emotional but also the most special time in our lives because we have River at the end of it all. I'm so grateful to have [boyfriend Benny Thompson] by my side because I couldn't have done this without him," she said. "Proud of our little family and counting the days until River gets to come home."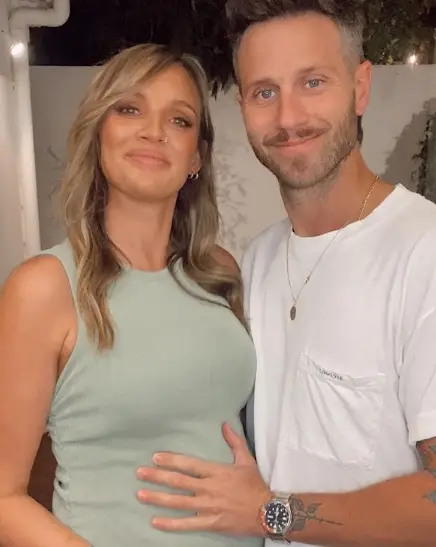 On June 21st, reality personality Alli Dore announced the birth of her "ocean baby" with boyfriend Benny Thompson on Instagram. In a series of photographs, she proudly flaunted her baby bulge while kissing Benny and beaming over their good news.
"So excited for this new adventure with you and our little ocean baby @bennithompson xx," the Bravo personality captioned an Instagram slideshow at the time.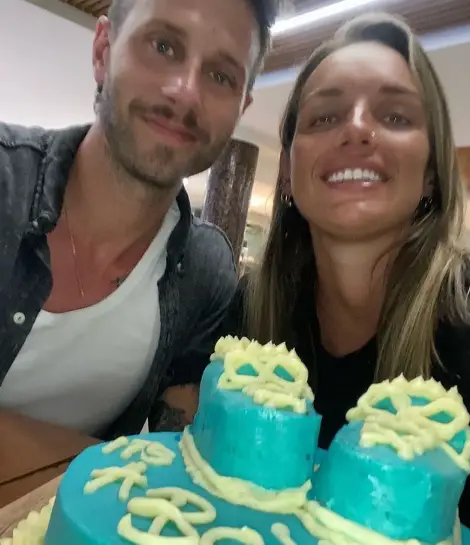 "It was meant to be blue on the INSIDE to retain the element of surprise," the then-expectant star wrote. "I mean, I appreciate the effort buuut. Anyway, being on an island meant I didn't have a lot of options, so I was relying on the resort to help me make this happen. After days of stressing and unreturned phone calls, I gave up on their help and chose to do my own gender reveal [for Thompson] with a little balloon and a big breakfast spread and it was such a happy moment!"
Dore captioned an August Instagram selfie before going on to tell the "funny story" behind the sweet treat.
"So excited to be a boy mum in a few weeks and I can't wait to see @bennithompson become the most amazing dad to our little man,"
When the cake arrived, the couple were "shocked and couldn't stop laughing." Dore concluded, "[It] looks like my 4-year-old niece assisted on it."
Who is Benny Thompson?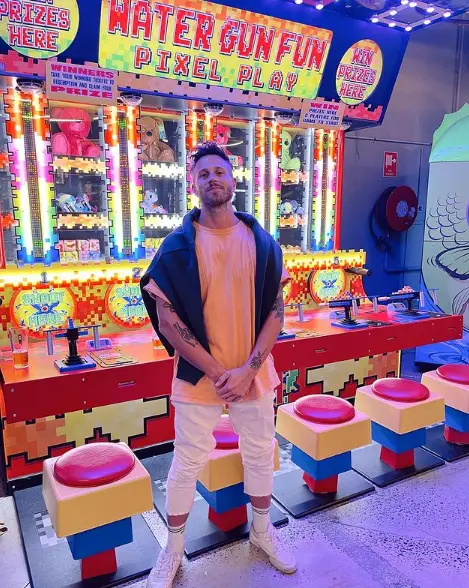 Benny Thompson is Dore Alli's boyfriend and the father of her new baby child River George Thompson, who was born in Melbourne, Victoria, Australia.
Benny, 34, stands at the height of 5 feet 9 inches (1.75 meters), whereas, his partner Ali stands at 5 feet 6 inches (1.67 meters). 
According to his Instagram, he is a vehicle and travel enthusiast who, like Alli, is frequently spotted out on the water, either on boats or surfing.
For education, Thompson attended St. Leonard's College where he studied International Baccalaureate. Later, he studied Building Construction at Builder Academy. 
In 2006, he joined Monash University; henceforth graduating in 2010 with a BA degree in Environmental Science & Management and Politics. 
Also Read: Who Is Lily Collins' Husband Charlie McDowell? Meet The Son Of Malcolm McDowell And Mary Steenburgen
After his college, Benny worked as a managing director at That Van Dude for three years. Thereafter, he joined Jimmy Timber -- Boutique Commercial Construction as Carpenter & Business Manager. 
He also worked for Sauced Pasta Bar as project & infrastructure Manager for four years. In 2016, he joined H&T Projects as Project Development Consultant. He stepped down from the job after a year to join Pace Development Group where he worked as a commercial project manager. 
As of now, he works as a project manager for DCB Developments. He is reported to have an estimated net worth of $500k. 
Instagram account Of Benny Thompson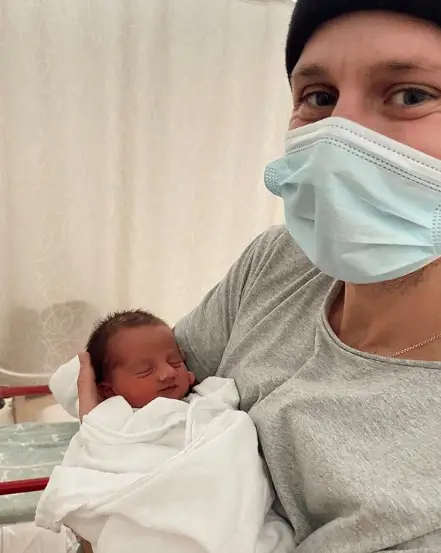 Benny Thompson has 2.982 Instagram followers and can be found at @bennithompson.
Alli and Benny: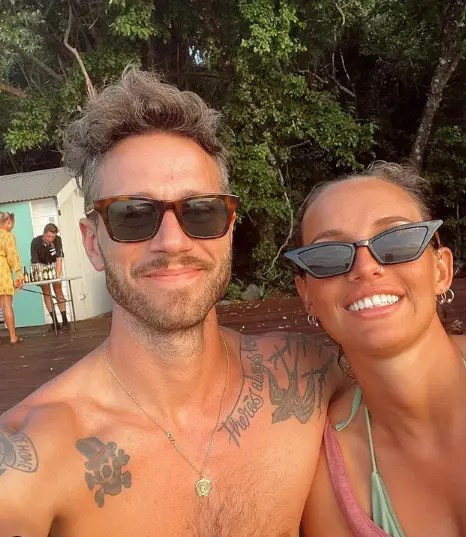 Before Ali and Benny started dating, the two had been friends for 12 years. When she returned to Australia, she visited him and a few other pals, which is when the sparks began to fly.
Their bond has grown deeper since then, and the pair is currently moving into a new home together. The Below Deck actor answered a fan's query about how they met on Instagram. She stated, "
When I returned to Australia, I flew up to his house to visit him and some of his buddies. We're having a lot of fun together, and the time was perfect. It just happened on its own. And we were head over heels in love.