Amanda Hite is the wife of Julie Rodger, an LGBTQ+ activist. Ever since Netflix dropped "Pray Away," which portrayed the world of "conversion therapy" for people from the LGBTQ+ community, people have been curious about Julie Rodgers and her personal life who went through the whole experience. 
The end of the documentary showed Julie and her fiancee getting married. So, who is Julie's fiancee, Amanda Hite? Let's get to know her.
Amanda Hite's Bio, Age
Amanda Hite was born in 1977 to her parents, Patricia Simon Garrick of Sistersville, W.Va., and Dennis K. Hite of Columbus, Ohio.
She celebrates her birthday every April 15th. Her wife makes sure to let everyone know her appreciation every birthday.
Interesting Read: Who Is Richard E Grant's Daughter Olivia Grant?
One of those moments was on her 2020 birthday when Julie posted a picture of the two and showered her affection on the caption.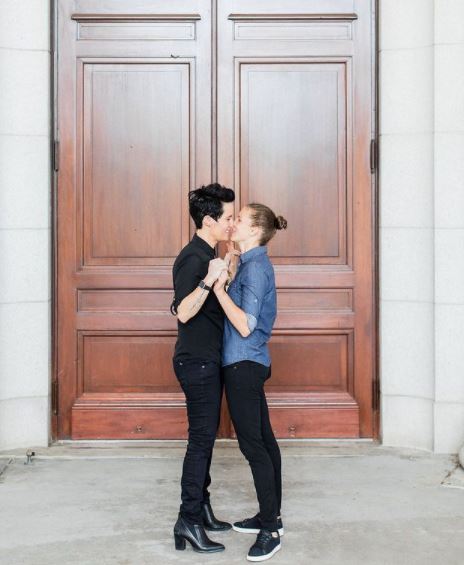 She wrote, "It is @amandahite's birthday today and we are on our 4th day of celebrating her here in this house because if anyone deserves a week long celebration, it's Amanda."
Julie continued, "My partner in quarantine:I am continually blown away by you. What a gift to know you, grow with you, and go deeper in love with you. There's no one else I'd rather frantically google "how to get toilet paper in a pandemic" with than you. Happy, happy birthday, my wife."
Amanda Hite's Career
According to her LinkedIn profile, Amanda started her career in 1999 at Thomas & King, as the director of talent, recruiting, training & development. She worked there for nine years until 2008.
In April 2008, Amanda founded Talent Revolution, a talent and brand consulting agency.
The agency specializes in "innovation and authenticity, proving attraction and engagement techniques that establish relationships between companies and those they're trying to reach., while also inspiring others to live more fulfilling lives and take action toward meaningful change in their lives and career."
Peep This: Everything About Rob France! Welcomed Son With Husband Tan France From "Queer Eye"
As of now, Amanda is the co-founder CEO of BTC Revolutions, a movement marketing agency. She has been a part of the agency since January 2012. BTC is a "majority LGBT / Women-owned company."
According to the information on LinkedIn, BTC (Be The Change) is already a multi-million dollar company carrying an 867.7% three-year growth. 
The company is ranked #442 on the 2016 Inc 500 Fastest-Growing Private Companies in America's list. 
More of BTC's accomplishments reveal that it is 37th in the Advertising and Marketing category, besides being the fastest-growing private advertising marketing company in Washington DC. 
On top of everything, BTC is a company that supports several causes. It has been working with humanitarian organizations and has helped raise more than $6 million through social media solely.
Amanda Hite's Relationship with Julie Rodgers
Amanda and Julie actually met through Twitter in 2015. They followed each other after reading the other one's tweet and started to talk in the DMS. 
While You're Here: Who is KTVN News Kenna Scott? Engaged To Lorenzo Lama
At that time, Amanda was in Washington while Julie lived in Chicago. They met in person and instantly clicked. It only took six months for Julie to move to Washington after they started dating. 
Two years later, Julie announced that she and Amanda were engaged. She shared the news on Instagram in July 2017 through her Instagram.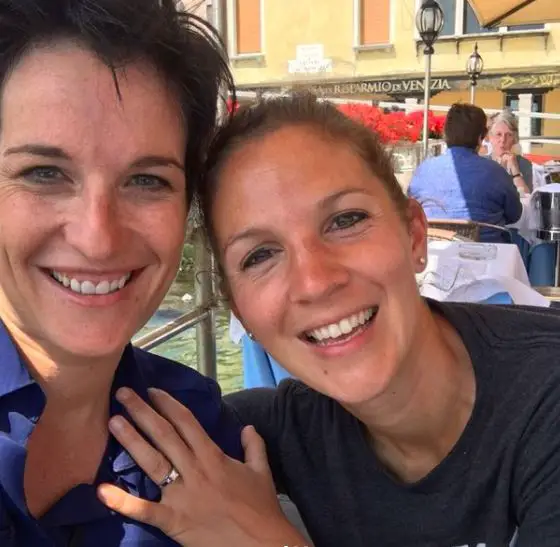 Julie posted pictures of the two, showing off their engagement rings and the caption said, "We have news!! We both said "yes" after the waiter accidentally showered me in champagne and I am overwhelmed with joy."
The wedding followed a year later as they got married on September 1, 2018, in Washington. The Rev. Dana Colley Corsello performed the ceremony that was held at the Washington National Cathedral.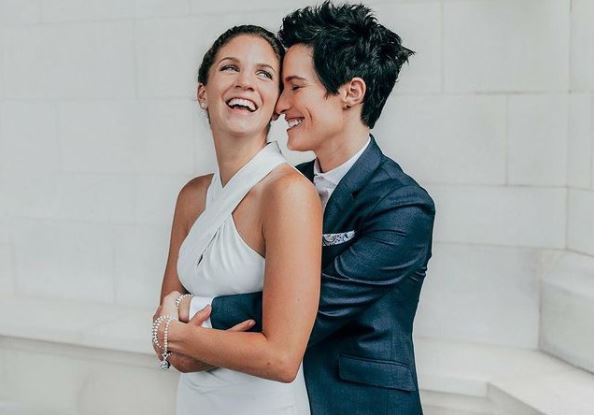 Today, the married couple are happily living their lives raising kittens and supporting each other's dreams.