Viewers have tuned in to Bravo for eight years to witness the hijinks of the crew and visitors aboard a superyacht in the hit reality series "Below Deck," and many fans are excited to see what season 9 has in store.
Below Deck is a reality program that follows a group of young people who work aboard yachts well over 100 feet long. The yachties, or crew members, reside on board the luxury, privately owned yachts while ensuring that their demanding clientele' ever-changing requirements are satisfied. In addition, the yachties share a love for a career that allows them to travel to some of the most beautiful spots on the planet.
Each episode follows a new group of travelers on their way to a maritime adventure, ranging from millionaires to hard-partying buddies. The group follows the slogan "work hard, play harder," which grants them access to unique benefits that few others enjoy.
Following the new teaser for Below Deck season 9, fans have been talking over new Chief Chef Heather Chase, who has a link to a few of Below Deck Mediterranean alums.
Who Is Heather Chase?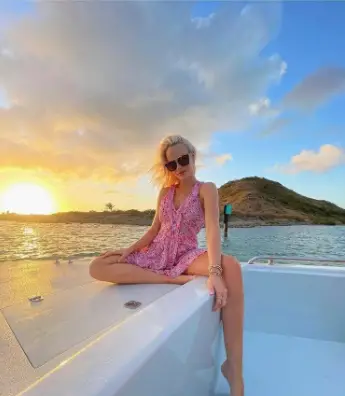 Heather Chase was born on July 1, 1994, in the United States. She hails from a household of five children. Derek Paglinawan and Corey Laser's daughter is the middle kid. She has two siblings: a brother named Logan Paglinawan and a sister named Bliss Yester. Heather was close to her grandparents Robert and Sylesta Williams, especially her grandma Sylesta, apart from them.
Check Out: Alexander 'AE' Edwards Admitted To Cheating On Amber Rose: He Blames It On His "Nature"
Heather was living in West Palm Beach, Florida, as of 2021, far away from her homeland of Hilo, Hawaii. Before settling in Florida, she relocated from her birthplace to Mill Valley, California, in 2012, then to San Francisco two years later. She stands at the height of 5 feet and 5 inches.
Heather Chase In Below Deck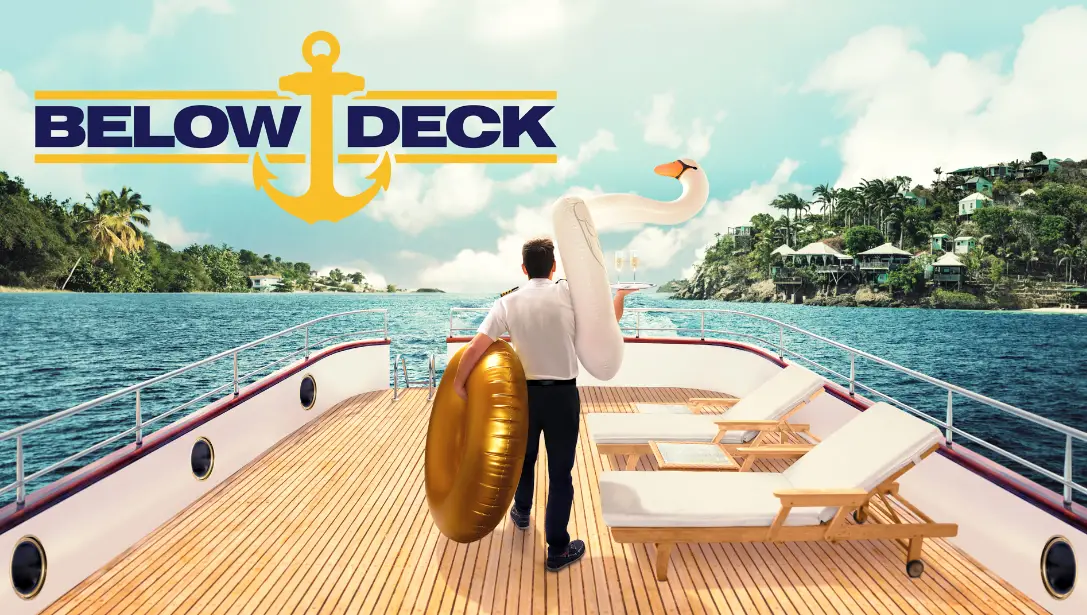 Heather chase joins the crew as the original series' fourth chief stew. However, as the new director of the interior, she is bringing the finest quality of service to the new season, which premieres Monday, October 25 at 9/8c.
Heather, including new staff members Jessica Albert and Fraser Olender, expects the same from her stews, and she isn't hesitant to tell them so. Heather states in the above teaser for Season 9 of Below Deck, "I put people in line that need to be put in line."
Don't Miss: Adam Touni And Brittany Daniel Are Having A Child Via Surrogate
In the season 9 first look, the blonde beauty stood out, capturing the attention of returning crew member Eddie Lucas. Heather is in for a wild trip with strange visitors with absurd expectations and, of course, staff turmoil in the future seasons.
According to a press release for the new season, she isn't afraid to roll up her sleeves to get the job done:
"Chief stew Heather is eager to deliver an unforgettable experience to her guests, but when one of her stews becomes severely unmotivated, she must hustle to pick up the slack and maintain her five-star service."
Heather is sorting green M&Ms for the charter guests in the sneak preview of the upcoming season.
Chase appears to have her hands full with this season's charter guests, even getting herself in the midst of one big argument. In the video above, Heather says, "The guests are on a rampage."
Her Instagram Account
Heather Chase has 11.1k Instagram followers with the handle @heatherkapiolani. (Her passion for travel and animals can be seen throughout her Instagram page).
Facts On Heather
  Heather's father is from Glenwood, Hawaii, and her mother is from Hilo, Hawaii. 
Her sister Bliss is a professional cosplayer. 
Her grandmother Syleste was an artisan and spiritual coach. 
Chase currently resides in West Palm Beach, Florida. Before settling in Florida in 2012, she moved to Mill Valley, CA, from her hometown and San Francisco. 
Currently, her estimated net worth is reported to be $350K.
As per her dating life, Heather's last known relationship was with Kegan Emms. Her boyfriend is an Eastern Cape, South Africa native. The couple started dating in January 2017, but it is not clear when they broke off.