Paige Taylor has joined the Hype House in Los Angeles as the newest member.
Hype House, a dancer/TikTok celebrity, and Thomas Petrou, the company's founder, announced the announcement on their official Instagram accounts on Saturday, May 14, 2022.
Taylor shared a series of photos with fellow Hype House members on Instagram. She was accompanied in the first photo by Thomas Petrou, his girlfriend Mia Hayward, and Tabitha Swatosh, who joined in February.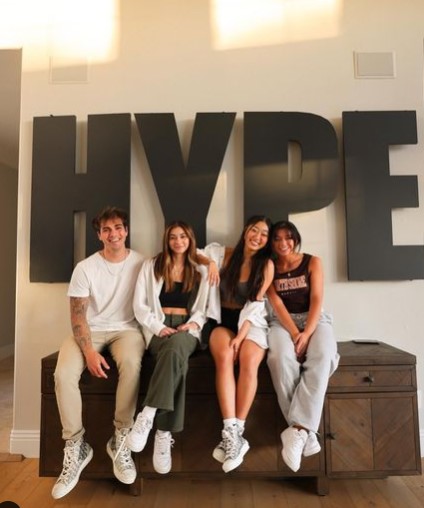 One of her well-wishers wrote, "LOVE YOU PAIGE SO PROUD OF EVERYTHING UR ACHIEVING."
Several Instagram users who commented on Taylor and Hype House's post said they already knew Taylor would join the Hype House. "I knew you were following her; it was easy, lol," one commented.
Taylor's video on her TikTok handle, which was posted four days earlier on May 11, 2022, was one of the reasons why many already anticipated she would be entering the Hype House.
In front of a large sign that read "Hype," the dancer was spotted executing some moves. When Taylor was introduced as Hype House's newest member, the identical symbol appeared again, and photos with the existing members were shot in front of the sign.
As a result, several speculated that she would soon join the Hype House. Taylor appears to be enjoying her new company, as evidenced by her TikTok account, where she has already uploaded a couple of videos with the Hype House members.
Continue Reading: Facts On Alexander Dreymon & Allison Williams New Born Baby | Relationship Details Revelaed
Taylor was also greeted with a video from the official TikTok account. Petrou, Hayward, and Swatosh were first shown dancing to Lizzo's 'About Damn Time,' before Taylor appeared in the video and joined them on the dance floor.