The first LGBTQ reality series in South Korea, "Merry Queer" and "His Man," debuted this summer on the streaming service Wavve. The show's creators hope that by raising awareness of the issue, they would aid in the long struggle for LGBTQ rights in the nation. Same-sex marriage is not recognized in South Korea, and LGBTQ people there receive little in the way of legal protection. 
One of South Korea's most well-known openly homosexual celebrities, Hong Seok-Cheon, the co-host of "Merry Queer," together with the show's producer Lim Chang-hyuck and "His Man" cast member Lee Jeong-ho, discussed the importance of these programs for queer representation in an interview with TIME. 
Hong said, "In the future, I hope 'Merry Queer,' 'His Man' and other cultural content could open up more opportunities to bring awareness to issues that need to be resolved or discussed."
Get To Know The Couples
The program, which features Shin DongYup, Hong SeokCheon, and EXID's HaNi as hosts, delves deeply into the true stories of three queer couples who have experienced a variety of difficulties. It aims to emphasize the tenacity and inner strength of these people as they travel the path of coming out to the public and leading independent lives.
1. Kim MinJun (@jjuunnee_e) & Park BoSung (@park_bosung)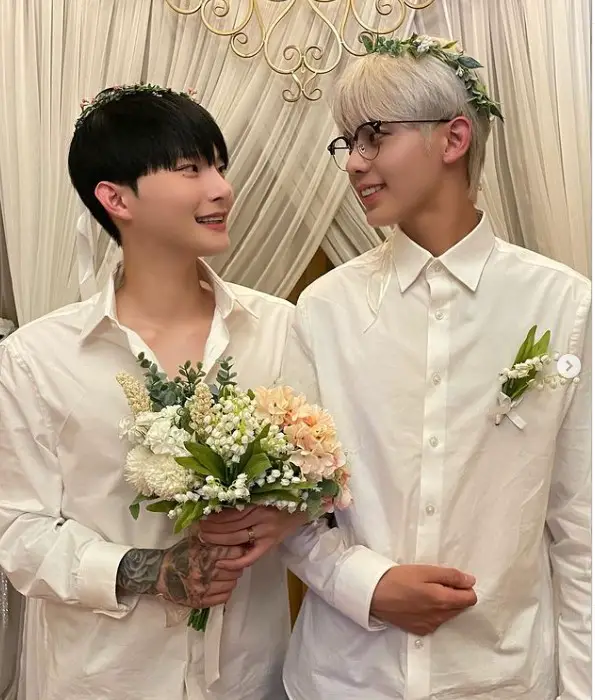 Gay couple Kim MinJun and Park BoSung have been dating for 590 days. They are an incredibly loving and sweet couple that just can't get enough of one another. 
Their tale examines the difficulties of coming out to family and friends, dealing with peer rejection, and ultimately finding acceptance. As they try to legally register their marriage in South Korea, the couple is followed by the show as their lives take a huge shift. It turns out that only one month had passed from the start of the acceptance of applications for the registration of same-sex marriages at the time the movie was being made. 
Fortunately, MinJun and BoSung's application has been approved, but it appears that the rest of the process might take longer. On their YouTube channel "뽀송한 준_bosungjun," MinJun and BoSung allow you to follow their daily lives.
2. Yu JiHae (@u__jihae) & Lee MinJu (@ooxmin)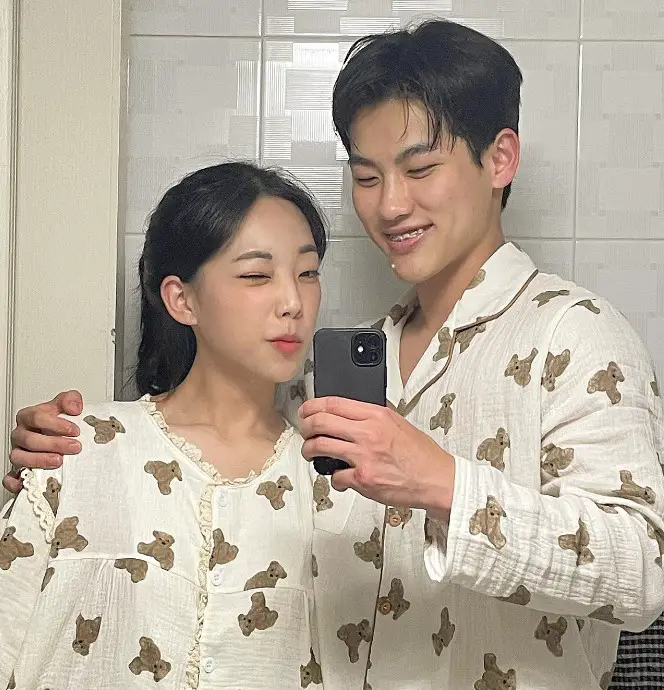 A female-to-male (FTM) transgender man named Yu JiHae is in a relationship with a bisexual lady named Lee MinJu. Their relationship lasted for two years. Yu JiHae is getting ready for a gender-affirming procedure. They have a healthy, happy relationship built on respect for one another and unwavering love. 
The narrative of Yu JiHae sparks a discussion about gender dysphoria and the difficulties that trans people encounter, such as small-scale harassment in public spaces and restrooms. 
It's amazing to see how MinJu supports JiHae's choices and how vehemently she affirms his feelings. You can see more of their lives on their  "노네임 No-name" YouTube account.
3. Im GaRam (@zzito_v) & Lee SeungEun (@atozzzi)
A lesbian wedding is being planned by Im GaRam and Lee SeungEun. GaRam, a 26-year-old university student and company owner, is training to become a pilates instructor, and Lee SeungEun is a pupil. 
Their intense affection is evident to all. GaRam and SeungEun struggle to locate a wedding planner in their story, particularly in the face of clear rejection because they are a lesbian couple. GaRam and SeungEun talk to their friends about their worries about encountering this wall, and the friends then share their own experiences. 
They also discuss how their parents would not attend the wedding since they have not come to terms with their relationship. They are, nonetheless, incredibly thrilled and prepared for their special day. Follow GaRam and SeungEun on their YouTube account, "토돌이네Todol's," to stay up to date.