Catherine Mooty is an entrepreneur and fashion icon. She is also the wife of former American professional football player Troy Aikman. 
Let's learn more about Catherine through this article.
Catherine Mooty's Bio, Family
Catherine Mooty was born Catherine 'Capa' Mooty on October 13, 1970, under the zodiac sign of Libra.
Her parents, George J. Peterson and Pamela Person, raised her in Dallas, Texas. 
Interesting Read: Swimsuit Model Flora Carter Spotted With Twitter CEO Jack Dorsey!
Catherine's parents often make appearances on her social media. One of those moments was when she posted a picture of her parents to wish her father on father's day in June 2019.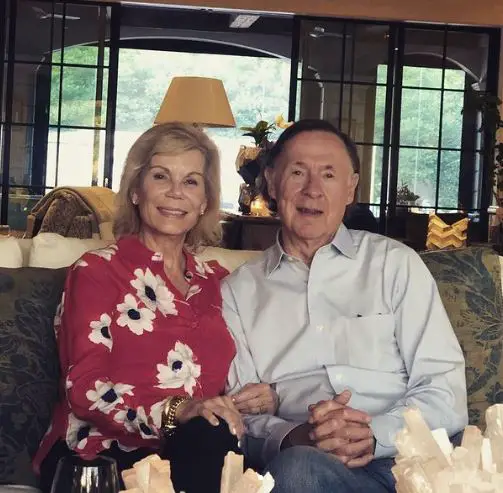 The caption said, "Happy Father's Day Dad! I love you beyond measure- so blessed in every way to have you in my life! You are everything!" 
Her Career
As an entrepreneur, Catherine has co-founded the mobile boutique named 'Luxeliner' along with the Cowboys owner Jerry Jones' daughter, Charlotte Jones Anderson. Three more co-founders are Alyson Griffith, Jennifer Clark, and Wendy Poston.
"We bought a FedEx truck, lacquered it black, and filled it with our most favorite things. We want it to feel like you are shopping in your best friend's closet, and we have focused on buying what we love best. We also carry fun, easy gifts, and are striving to be like a Kitson-on-Wheels."
'Luxiner' sells clothes, accessories, and other fashion-related releases, from all of the branches that are located throughout several parts of the US and a few more countries. 
"We sell a huge range of accessories and gifts, as well as fur vest, leather leggings, scarves, and a fantastic line of basic (but hard to find) tees."
When asked how shopping with Luxeliner would be unique, the team said, "The whole idea of a Dallas fashionista coming to shop inside of an eye-catching shiny truck is unique. But we feel sure that once our clients get a taste of Luxeliner, it will become their latest shopping obsession! Add in our very favorite items, edited with love and care by five ladies who adore fashion, and we know it will be, in one word, boom!"
Catherine's Net Worth
According to several outlets, Catherine is worth $3 million.
Catherine Mooty's Previous Marriage
Before meeting Troy, Catherine has already gone through a marriage. She was previously married to lawyer Jerry Mooty, nephew of Jerry Jones.
Peep This: Meet Arlene Silver! Wife Of Legendary Actor Dick Van Dyke
They were married for ten years from 2000 to 2011 - during this union, the couple welcomes two sons, Val and Luke.
Catherine and Jerry officially divorced in 2013, maintaining the reason for their split a secret.
Catherine Mooty Relationship with Troy Aikman
Catherine and Troy met in early 2016. It wasn't long before the two got engaged on June 2, 2017, at Lake Como in Italy. 
The couple didn't wait long for the wedding as they got married on September 2, 2017, in Santa Barbara, California.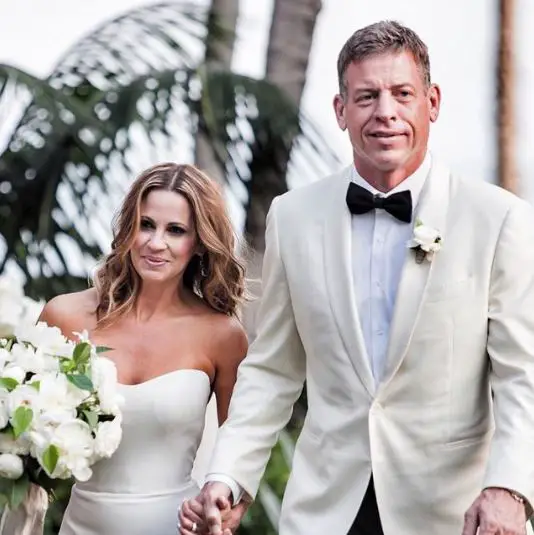 Catherine and Troy are raising four children together: Catherine's two sons, and Troy's two daughters, Jordan and Alexa, from his previous marriage with Rhonda Worthey.
While You're Here: An Insight Into The Reality Series Cartel Crew Cast Salome Jackson!
Troy loves to flaunt his family on social media, and whenever he posts their pictures, he uses the hashtag #teamsix to refer to his family of six.