Love Island beauty Amy Hart found the man of her dreams!
Amy introduced her new boyfriend, Sam Rason, a model and entrepreneur in her recent Instagram post with the caption: "Good things come to those who wait," alongside a heart eye and Champagne emoji.
Posing in front of a Ferris wheel, dressed up and laughing, Amy flaunted her gold dress and heels while Sam wore a tux. 
Soon her post was inundated with messages from her well-wishers. She penned: 
"Thanks for all the lovely messages! We are very happy and to everyone saying this has given them hope, don't settle! Wait for the right person they will come."
Amy Hart is popular for her Love Island stint and the heartbreak that came out of it! During her reality show appearance in 2019, she had a brief romance with co-star Curtis Pritchard. 
Now, as she has put the failed relationship behind her, she couldn't stop gushing about her new man. 
But what do we know about Sam? Let's take a look!
Who Is Sam Rason?
Sam Rason is a model and entrepreneur. She graduated from Chancellor's School in 2006 and in 2011 he graduated from Bournemouth University with a Bachelor of Arts degree in International business and business studies. 
Two years after his graduation, Sam founded Zubitu, a platform to connect students who share similar interests and want to accelerate academic development. Until 2015, he ran his company connecting students across universities to collaborate on research projects in a more structured and focused way.
Check Out: HGTV Star Carmeon Hamilton's Husband, Marcus, Has Passed Away At Age 37
Thereafter, for a year, Rason worked as a fellow for the Startup Leadership Program (SLP). In November 2015, he established VIVA CITY – WeChat Mini Programs. Originally it was called Din Dins and helped Chinese diners find restaurants and enjoy translated menus through WeChat. 
Over the last 7 years, Sam built a wealth of experience in using WeChat, Weibo, and Little Red Book. He also experimented with most Chinese social media platforms.
In addition, Sam had also worked as a former presenter for Rick Management Partners Ltd and Presenters Inc. 
During his career, Sam made an estimated net worth of $1.5 million. 
Bio & Family
Sam Rason was born on 31st December 1987 to his parents Mick Rason and Bonita Rason in London, England. He celebrated his 65th on 9th March 2021. On his birthday, Sam's sister wrote about how he had a huge impact on their life. 
Meanwhile, Sam's mother Bonita celebrated her birthday five days after his father's. His mother can be discovered on Instagram as well as Facebook. Per a tweet from back in September 2021, his mother has dyslexia so she can't read, write, or draw.
Moving on, as already mentioned, Sam has a sister named Sophie Rason. She also attended Chancellor's School and studied A-level in Drama & Theatre Studies, English Literature, French, and AAB. In 2009 she graduated and thereafter enrolled at the University of Leeds. In 2014, she graduated with a BA degree in Criminal Justice & Criminology. 
Talking about Sam's sister profession, she has been working as Director for Ingenio Group since August of 2018. She had also worked at Allsop LLP, Hamlyn Williams, and Paritas Recruitment.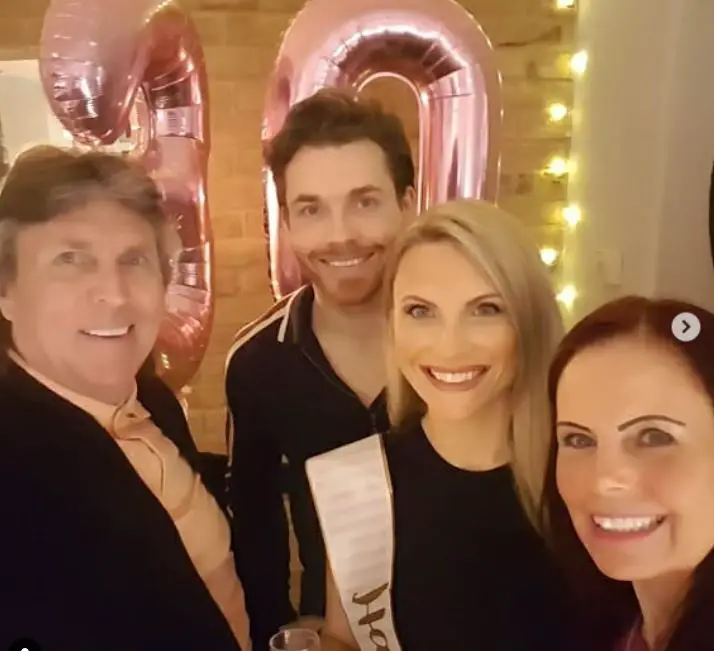 How Did Sam & Amy Met?
Sam was first introduced on Amy's IG on 30th August 2021. Amy left Love Island villa after her romance with Curtis Pritchard but they didn't work.
Now, Amy has found someone who is not an islander and also suggested that she truly might've found the one in him.
The couple has not shared details on how and where they met but after the confirmation of dating their fans are excited about their newly confirmed romance. 
Also Read: Get To Know The Circle's Season 3 Cast Ruksana Carroll
Sam Rason previously dated Imogen Holly Leaver. She is a Stunt Woman/Ex-Model/Free Spirit/Nerd/Travel/Fitness/Food per her Twitter bio. In late December 2012, they openly addressed each other as boyfriend and girlfriend. They had a serious relationship and Sam also introduced her to his mother Bonita. 
On 31st December 2012, Imogen wrote on her Twitter, 
"Happy Birthday to my amazing boyfriend @samuelrason! Love you loads x x x"
Sadly, their relationship did not work. On a positive note, both have moved on and Sam is currently relishing his love life with Amy. 
Interesting Facts On Sam
Sam stands at the height of 6 feet 1 inch (1.85 meters). 
He can be discovered on social media platforms like Instagram, Twitter, and Facebook. His Twitter account goes by @samuelrason where he has 745 followers. On his Instagram account @samelrason, he has 17.6K followers but his account is private.